Where Was Netflix's Welcome To Eden Actually Filmed?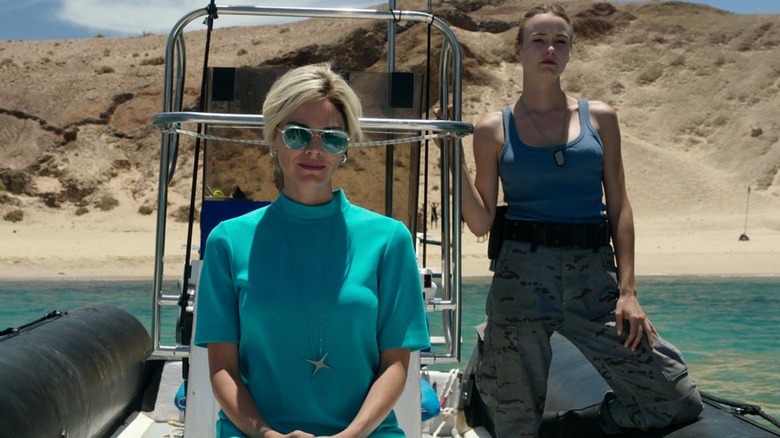 Sophie Kholer/Netflix
After the highly public Fyre Festival debacle, you'd think that social media influencers would be a little bit more hesitant to jump right into a promotional getaway at an exotic location. Well, the characters of "Welcome to Eden" (aka 'Bienvenidos a Edén'), clearly haven't paid attention to past mistakes, as the Netflix series finds unsuspecting online socialites getting lured into a world of thrilling dangers and secrets. The show, which was created by Joaquin Gorriz and Guillermo Lopez Sanchez, pulls its assembly of unsuspecting influencers to a remote island party sponsored by a new drink brand. Besides the talented cast, one of the stars of this series is its setting, showcasing several gorgeous locations in Spain.
You might not realize that this modern thrill ride is already in its second season, with the latest installment dropping on Netflix on April 21, 2023. As the story picks up where the first season left off, many viewers will likely be pleased to see that production has remained, for the most part, in paradise. The majority of these stunning beach locations can be found around the Canary Islands, a Spanish tourist magnet offering many scenic spots like Caletón Blanco Beach and Playa Chica. As for scenes shot in city locations, Barcelona is the production's go-to choice.
Filming took Welcome to Eden to the outskirts of the Canary Islands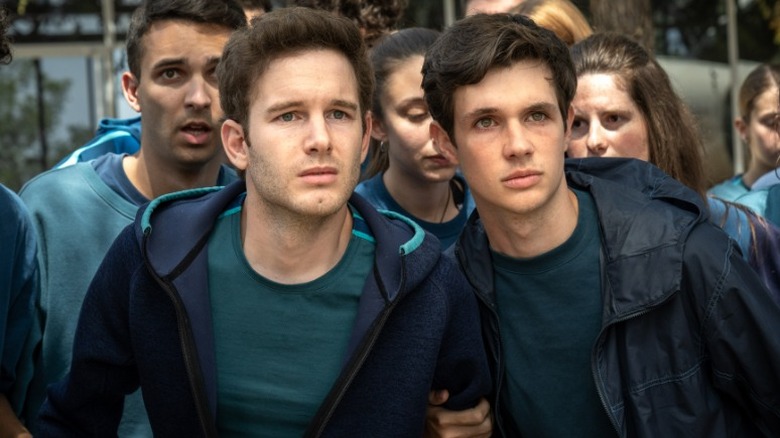 Sophie Kholer/Netflix
The producers of "Welcome to Eden" needed to go out and find picturesque spots for their influencer characters to be drawn to, and they surely succeeded in their quest. Even the more urban scenes, which take up an important amount of the ongoing story, are placed in the culturally rich Barcelona, Spain. The capital city is located in the northeastern coast of the country and is the second most populous urban area there. The city has a wide spectrum of old style architecture, some dating back to medieval times. However, as perfectly staged as the city scenes are, it's the scenes set around the Canary Islands that have viewers at home experiencing feelings of envy, craving adventure and online fame.
When it's time for these influencers to take on their assignments promoting a new drink called Blue Eden at an exclusive party, they ship off to some of the most beautiful beaches on Earth. These hotspots are found on the coast of Lanzarote (one of the Canary Islands), mainly on the beach of the stunning Puerto del Carmen, a town considered one of the most popular tourist destinations in the island chain. Travelers from all over Europe flock to this beach area, which boasts quaint hotels and restaurants. But these spots are not the only ones seen within the two seasons of "Welcome to Eden," as the production ventured out to multiple other locales, including Aragon, Teruel, and the scenic landscape of Donostia–San Sebastián.