Dear White People Renewed For Season 3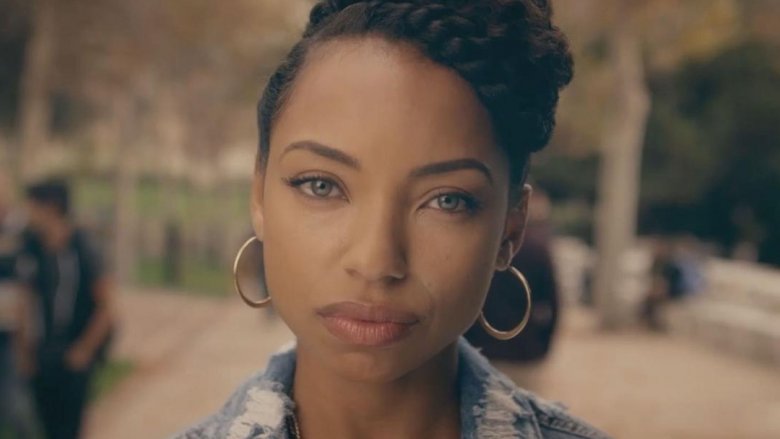 Contains spoilers for Dear White People season 2
Dear White People is sticking around for another season on Netflix. 
The streaming site revealed on Thursday that it had renewed the Justin Simien-created satirical comedy-drama series for a third season. 
But Netflix didn't go the traditional route when it came to the renewal announcement; instead, it rolled out a video featuring Dear White People narrator Giancarlo Esposito delivering the news in a "transmission" from the Order of X, the secret society at Winchester University. During the series' season 2 finale, fans learned that Esposito (who is credited only as "Narrator") is actually a part of the Order of X. 
Looking straight down the camera and speaking directly to viewers at home, Esposito says in the clip, "Now that I have your attention, this message is being delivered to you on behalf of the Order of X. I come with a message of truth. To clarify the false information that's being disseminated around the world today: Dear White People will be returning to Netflix for season 3. We'll meet you there."
Netflix added a cheeky note in the description of the video: "Secret Societies don't exist at Winchester, but if they did, the message they'd send would sound a little like this."
Dear White People season 2 explored at length the fake news epidemic of modern society, so it only makes sense that the season 3 renewal reveal would continue to play with those topics. And though we haven't picked up any "false information" about whether Netflix would order a third season of Dear White People, it's a relief to hear that the streamer actually did. Netflix has been particularly unpredictable with its renewals as of late, pulling the plug on series that were ostensible successes. (Just take the cancelation of the well-liked comedy-drama Everything Sucks!, which ended after 10 episodes, as a prime example.)
Starring Logan Browning, Brandon P. Bell, Marque Richardson, DeRon Horton, Ashley Blaine Featherson, Antoinette Robertson, and John Patrick Amedori, Dear White People season 3 is expected to hit Netflix sometime in 2019. Season 2 is available to stream now.
An important announcement from the Order of X... pic.twitter.com/JnANKTY5XV

— Dear White People (@DearWhitePeople) June 22, 2018