Jurassic World: Fallen Kingdom Tracking For Lower Opening Than Original Film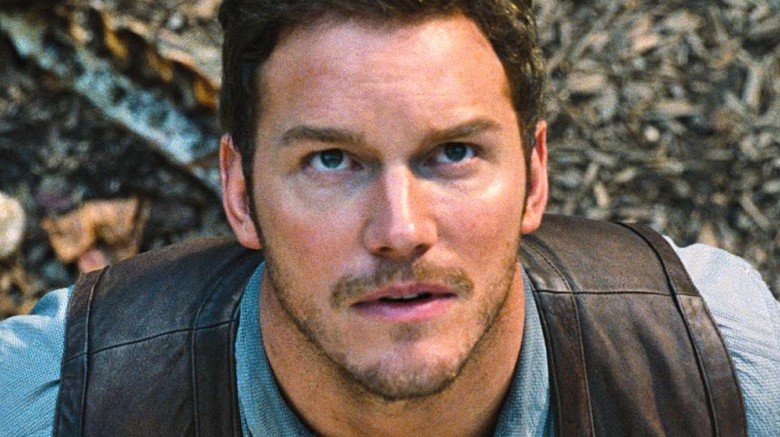 According to industry tracking, Jurassic World: Fallen Kingdom won't make as thunderous a roar as its predecessor when it launches in North American theaters on June 22. 
As Looper previously reported, Fallen Kingdom is aiming for a $130 million to $140 million domestic debut. That figure surely sounds (and is) impressive, but as The Hollywood Reporter keenly pointed out, it actually comes in significantly lower than Jurassic World's massive $208.8 million launch back in 2015. Where the original film benefited from viewers' eagerness to see an installment in the Jurassic Park franchise for the first time in 14 years, the follow-up doesn't have that same advantage.  
Still, if Fallen Kingdom manages to earn as much as it's expected to this weekend, it will rocket to the top spot at the domestic box office, dethroning Disney-Pixar's Incredibles 2 in the animated sequel's second week in theaters. The film's potential $130 million-plus opening will also factor into the $400 million it has already pulled in from international territories, where it launched a few weeks ago in efforts to pull moviegoers in before the World Cup steals away their attention. 
More good news to soften the blow of Fallen Kingdom not living up to the original Jurassic World: it has no box office competition, leaving film fans to focus solely on the sequel, thus potentially boosting the amount of cash it will take home. 
However, that's essentially the only every silver lining to this dark cloud, as reviews for Jurassic World: Fallen Kingdom have been split — from vicious at worst to lukewarm at best. The film currently sits at a bleak 55 percent approval rating on Rotten Tomatoes, the score accounting for 99 "fresh" and 81 "rotten" reviews. Its critical consensus describes the pic as "another set piece-packed entry to the blockbuster franchise," but remarks that "genuinely thrilling moments are in increasingly short supply" within it. 
While some critics despise nearly everything about Fallen Kingdom – Richard Roeper of The Chicago Sun-Times called it "a movie that pounds us with a pretentious, nearly operatic score while indulging in B-movie clichés and calling for the main characters to make idiotic decisions just to keep the story rolling" — others liked it enough to consider it a "pretty good dinosaur movie."
Right now, it looks like Jurassic World: Fallen Kingdom won't be as dino-mite (sorry, we had to) as the film that came before it. But as more people head to theaters to see Chris Pratt and Bryce Dallas Howard play hide-and-seek with raptors and T-Rexes, perhaps the tides will shift as far as necessary to keep Fallen Kingdom from becoming a not-so-awesome sequel.