Succession's Big Scene Between Kieran Culkin And Alexander Skarsgard Involved A Lot Of Improv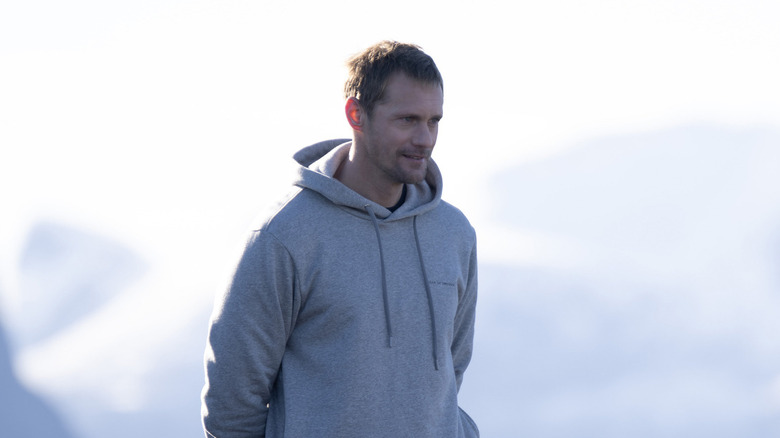 HBO
As Logan Roy once said, "Sometimes, it is a 'big d*** competition." This unhelpful bit of unsolicited business advice was callously hurled at Kendall Roy (Jeremy Strong) during the first episode of "Succession," just moments after Brian Cox's Shakespearean patriarch denied him the seat of CEO partially on the grounds of his inability to verbally hold his own against Vaulter founder Lawrence Yee (Rob Yang). Years later, the eldest Roy still proves himself tongue-tied against his most fearsome professional adversaries — unlike his brother.
In a display of half-blind aggression and pettiness so thoughtless in both practice and execution that it could rival his father, Roman Roy (Kieran Culkin) finally dressed down his Swedish crypto-fascist bestie Lukas Matsson (Alexander Skarsgård). As powerful as the scene was, Culkin told Variety that he improvised a very different version of it that ultimately didn't make the final cut.
"[O]n one of the last takes," he said, "I went up and just unzipped [my pants] and tried to pee next to him, which wasn't in the script. I couldn't pee, and then I remembered that it had been established that Roman couldn't pee in front of other men. So then I just started peeing next to him, and as I was peeing, I started going into the scene, and he had this little smirk, the full Matsson smirk."
Culkin's choice would have signaled growth in Roman Roy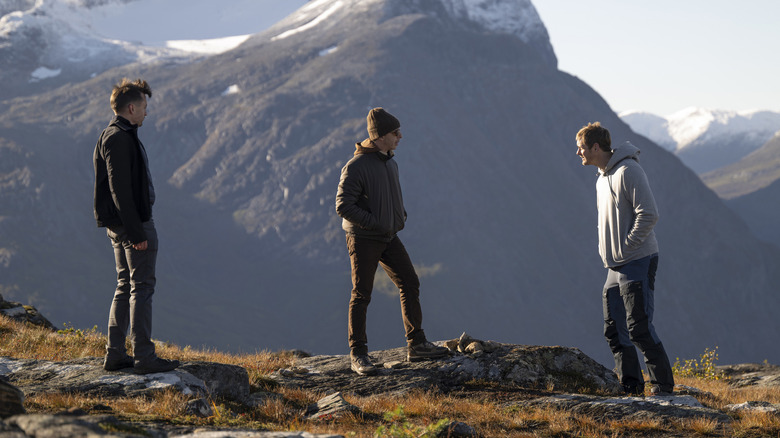 HBO
Roman Roy urinating next to Lukas Matsson would have been strangely brilliant, as Roman's inability to pee in front of others was actually established during their first meeting. At Kendall's party in Season 3's "Too Much Birthday," Roman charms Matsson into the bathroom by suggesting that they pee on WaystarRoyco's version of his streaming app, GoJo.
Roman readily admits he won't be able to perform, but urges Matsson to do the deed himself on his phone. As Matsson stands at the urinal and lets it all out on the app he hates so passionately (and on Roman's device), Roman is able to successfully convince him to negotiate with Logan — a major victory for both him and his father.
By having Roman finally be able to urinate in front of Matsson, it would signal that the most unpredictable Roy child had finally grown into something more dangerous — something resembling his yet irreplaceable father. While Kendall and Shiv continue to allow their personal lives to hinder their professional aspirations, Roman may be proving once and for all that he has the raw — and otherwise irrelevant — ferocity to take over his dad's failing empire.