Rabbit Hole: Kiefer Sutherland Is Excited To See What Viewers Think, Maybe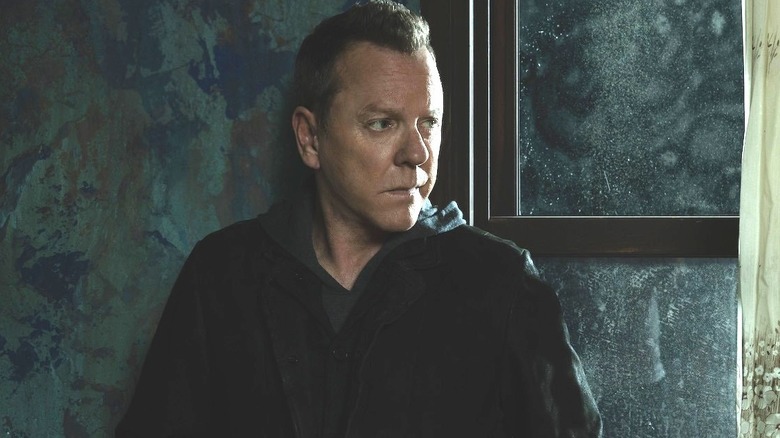 Brian Bowen Smith/Paramount+
Kiefer Sutherland's latest TV series is "Rabbit Hole" on Paramount+. As a show in the espionage thriller genre, it will naturally remind many viewers of Sutherland's signature role of CTU agent Jack Bauer on "24." But "Rabbit Hole" is a different kind of animal from that classic series, so the actor naturally doesn't know exactly how fans will react. And now that the show is in the midst of its first season, he says he's excited to see how people respond to it — with some reservations.
Sutherland sat down with The Hollywood Reporter to promote the new series. After being asked what had excited him the most about "Rabbit Hole," he answered, "A variety of things. In the broadest sense, it's potential. I'm a huge fan of the genre of the thriller. I wouldn't have spent a decade doing 24 if I wasn't." Then, after expressing his admiration for the previous work of "Rabbit Hole" creators and showrunners John Requa and Glenn Ficarra, Sutherland revealed he was particularly excited about audience response to the show, with a bit of apprehension mixed in.
"And having completed one season, I'm incredibly proud of what we've made. I'm excited to get to the final test — which is audience response," he explained.
Sutherland expressed confidence that audiences would like the show, hoping he didn't jinx it.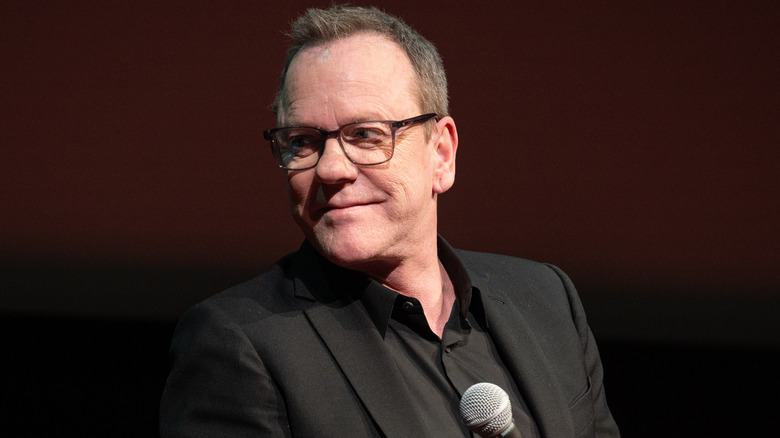 Noam Galai/Getty Images
Kiefer Sutherland went on about the lessons he's learned about audience reactions in his decades in show business, and he expressed his confidence in the prospects for "Rabbit Hole" in that department.
"Having done this for 40-some years, there are different levels of apprehension when you finish something," Sutherland said. "There are some things where you don't know how the audience is going to react. I've seen things go both ways. There are some things you're just more confident about, and ["Rabbit Hole"] is one of those circumstances." But then a possibly superstitious voice in his head kicked in: "Now, having said that out loud, I'll probably wish I hadn't."
At the time of writing, "Rabbit Hole" has a healthy 85% audience rating on Rotten Tomatoes, so it doesn't appear that Sutherland's comments have jinxed audience response so far. But of course, as the show itself has a tendency to demonstrate, not everything is always as it seems ...
"Rabbit Hole" is streaming now on Paramount+.