Netflix's Transatlantic Is Actually Based On A True Story From WWII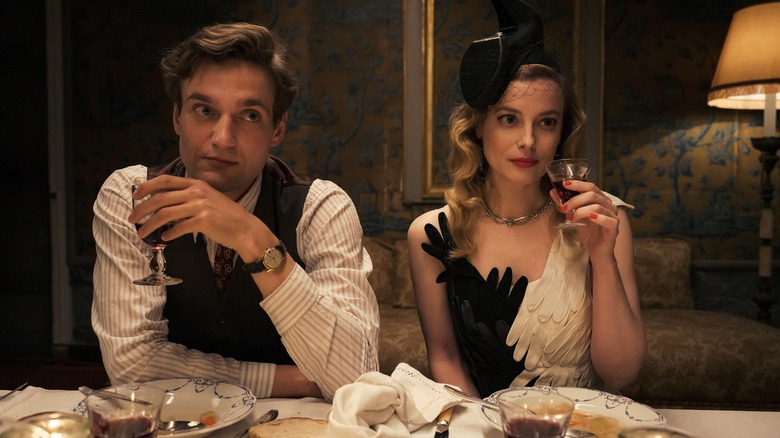 Anika Molnar/Netflix
"Transatlantic" is the latest in a long line of hidden gems on Netflix, telling the story of the Emergency Rescue Committee. The series is inspired by Julie Orringer's novel, "The Flight Portfolio," which is based on the real story from World War II, so there are a few hoops to jump through, but there's a true story behind the Netflix series.
Varian Fry, played by Cory Michael Smith in "Transatlantic," was an American journalist who formed the Emergency Rescue Committee after Germany invaded France in 1940. With the support of First Lady Eleanor Roosevelt, he traveled to France, helping refugees, mostly Jews, escape from the German-occupied state. He quickly got the attention of writers, artists, and musicians, helping thousands of people flee the Nazi regime.
Fry eventually created an entire operation, going around the French government to get the people visas out of the country. They would take the refugees across the border into Spain, Portugal, then the United States. Heiress Mary Jayne Gold, played by Gillian Jacobs in "Transatlantic," funded the operation, ensuring that Fry had the necessary resources to get as many people out as possible.
Fry eventually left France after the Vichy government and the U.S. State Department learned of his covert operation. He was able to help thousands of people flee German forces before he left.
Transatlantic showrunner has an interesting connection to the true story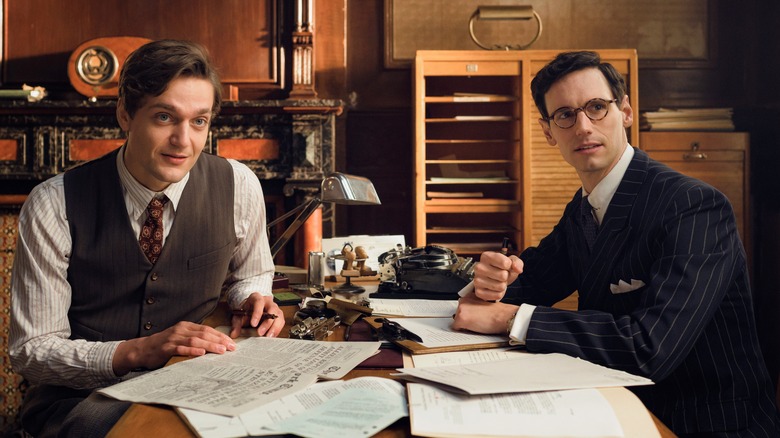 Anika Molnar/Netflix
"The greatest story never told." That's how Anna Winger described Varian Fry and the heroic efforts of the Emergency Rescue Committee during World War II. The showrunner heard the stories about Fry and the ERC long before "Transatlantic" premiered on Netflix thanks to an interesting connection from her father.
"My father told me the story, because he knew a couple of the people involved in it," Winger revealed to The Hollywood Reporter. "He knew [anti-Nazi activist] Lisa Fittko in Chicago. They were part of the same organization that was protesting the Vietnam War in the '60s. And he knew Albert Hirschman because they were both professors at Harvard in the '70s. So when he and I were walking through Potsdamer Platz, maybe in 2012 or 2013, and he saw that there was a Varian Fry Street, he told me their story."
It wasn't until a few years later, as Syrian refugees swarmed into Berlin, that the idea of bringing Fry's story to life crossed her mind. One day, like fate, Julie Orringer's "The Flight Portfolio" came across her desk, giving her another perspective on Fry. Winger immediately knew she had to bring this story to life, and "Transatlantic" emerged.