Teenage Mutant Ninja Turtles Coming Back For Another Movie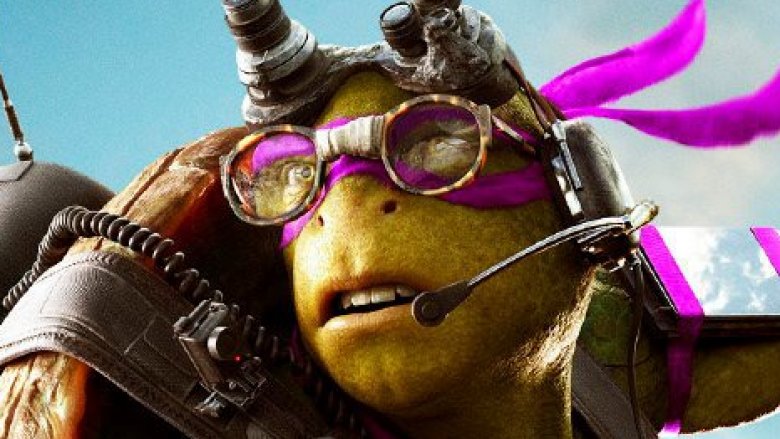 Paramount
Paramount is setting the Teenage Mutant Ninja Turtles loose for another movie.
According to The Hollywood Reporter, development on a new Ninja Turtles adventure has officially begun, as the studio has hired Bad Words writer Andrew Dodge to put together a script.
It's not currently clear whether or not the new movie will continue the new series of films that started to see release in 2014. 
The 2014 revival, just called Teenage Mutant Ninja Turtles, brought the comic book franchise-turned-pop culture phenomenon back to the big screen after a couple of decades away. 
That movie, produced by Michael Bay's Platinum Dunes, was followed by a sequel called Out of the Shadows in 2016. 
The original film series, released over the course of the late 80s and early 90s, focused on the adventures of four humanoid turtles, Leonardo, Raphael, Michelangelo, and Donatello. Together, the super-chill, technically teenage, pizza-loving heroes used ninjutsu skills they learned from a sewer-dwelling mutant rat to protect New York City from crime.
While the movies in the revived Platinum Dunes series weren't particularly well-reviewed, the original three live-action movies were pretty far from beloved by critics, too. Aside from the live-action Turtles movies, an animated film called TMNT has also been released to theaters, distributed in 2007 by Warner Bros. 
According to the THR report, Paramount is explicitly determined to finally make an unambiguously good-quality Teenage Mutant Ninja Turtles movie this time around, which is admittedly a noble goal. We'll see if they manage to pull it off as this development proceeds.