Whatever Happened To Gale From Breaking Bad?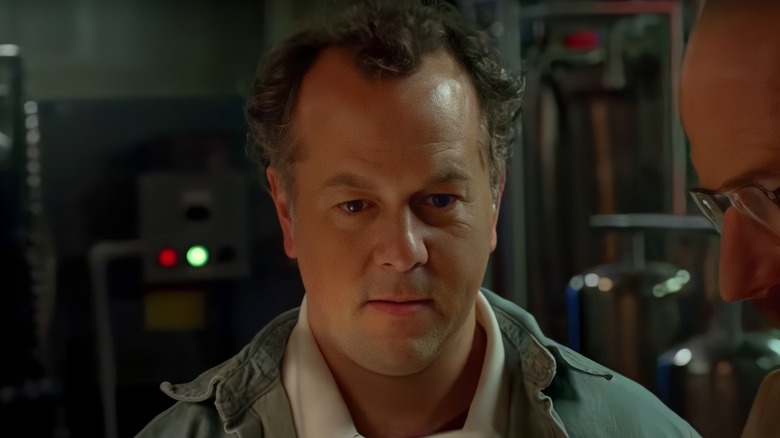 AMC
Almost every major "Breaking Bad" character comes to a bad end before the show is over, and a whole bunch of them meet their fates solely because they're unfortunate enough to be on Walter White's (Bryan Cranston) path in some way or another. Gale Boetticher finds this out in a particularly nasty way. Though his meth-cooking ways technically make him a villain, Gus Fring's (Giancarlo Esposito) first-choice meth cook is a cultured and affable dude who's just happy to work with a guy as skilled as Walt. Unfortunately, this means he's a direct threat to Walt, who's rightly worried that Gus is using Gale to learn how to make blue meth. Even more unfortunately, Walt decides to deal with this by having someone else do the dirty job for him, leaving Jesse Pinkman (Aaron Paul) no other option for dealing with Gale than shooting the poor guy.
Gale's effect on the plot of "Breaking Bad" can't be overstated, as both his life and death make significant contributions to some of the show's biggest beats. But what happened to David Costabile, the actor who played Gale, after "Breaking Bad?"
David Costabile has enjoyed a healthy TV career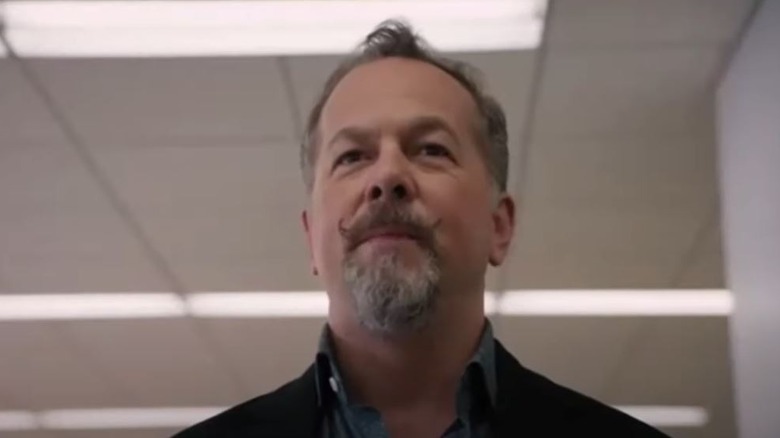 Showtime
You don't get to play a pivotal character in the tense, hectic Season 3 of "Breaking Bad" without being very, very good at what you do. Fortunately, David Costabile has proved time and time again that he's got it all, and then some.
Before joining the "Breaking Bad" canon as Gale, Costabile had already established his supporting role expertise in shows like "The Wire" (where he played Thomas Klebanow), "Flight of the Conchords" (as Doug), and "Damages" (as Detective Rick Messer), among others. Post-"Breaking Bad," he's continued his long-standing trend of turning up as a welcome guest star in all sorts of shows. However, you might remember him from two TV roles in particular, and funnily enough, neither resembles his turn as Gale in the slightest. 
In 2012, he was introduced in the USA Network legal drama "Suits" as Daniel Hardman , the ruthless ousted co-founder of Pearson Hardman who returns from the wilderness in Season 2. Though he's only around for one season, he still manages to become one of the more memorable sleazebags in the series. Still, even that's nothing compared to his other notable suit-wearing character. From 2016 to 2022, Costabile was part of the "Billions" cast, playing Mike "Wags" Wagner, billionaire Bobby Axelrod's (Damian Lewis) loyal and long-suffering COO and close confidante. The grinning, foul-mouthed and petty, yet surprisingly capable and complex Wags chews scenery like few others can — and was clearly a hoot to play, considering that with 72 episodes across six seasons, "Billions" is Costabile's lengthiest TV gig by a huge margin.
David Costabile has appeared in many movies, often playing real-life characters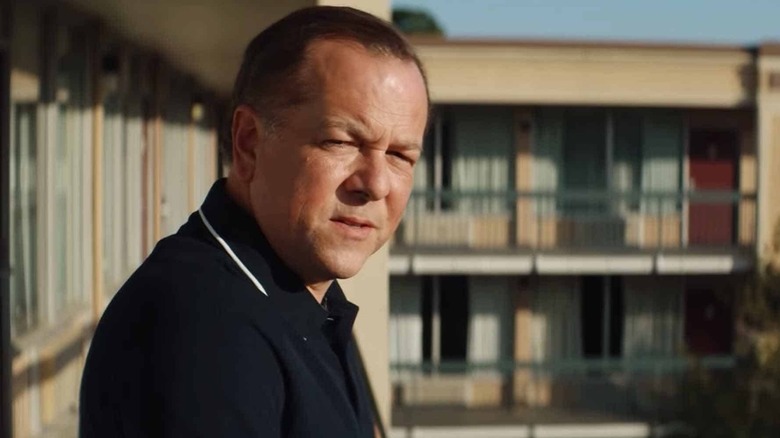 Netflix
Apart from his successful television career, David Costabile has also appeared in a number of major motion pictures over the years. His highlights include the role of abolitionist congressman James Ashley in Steven Spielberg's 2012 Abraham Lincoln biopic "Lincoln." The next year, he played Carl Millbank in Steven Sonenberg's psychological thriller "Side Effects," as part of a stacked cast that included Jude Law, Catherine Zeta-Jones, and Channing Tatum. In 2017, Costabile once again worked with Spielberg in a movie based on real events, this time playing The Washington Post columnist Art Buchwald in the political thriller "The Post."
Costabile's penchant for playing real-life characters doesn't always turn him into an esteemed entity in a Steven Spielberg movie, though. In 2019, the actor took his biopic chops to Netflix for the Mötley Crüe biopic "The Dirt," where he played the movie's dramatized version of the group's weary manager, Doc McGhee.