Rabbit Hole Was A First Time Experience For Kiefer Sutherland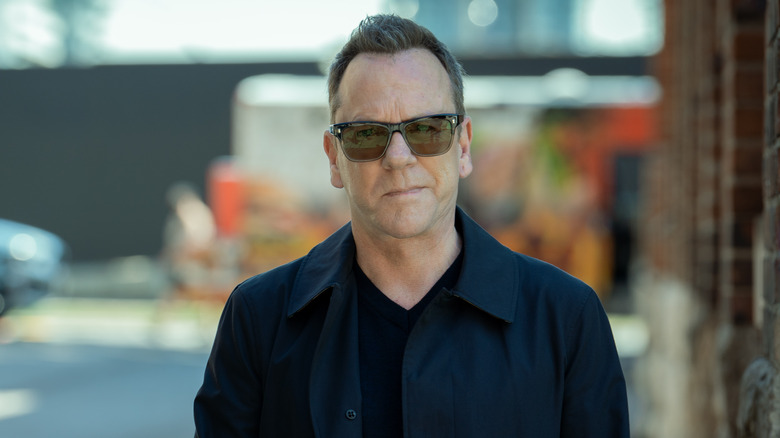 Marni Grossman/Paramount+
Kiefer Sutherland has been around the block, cinematically speaking. That's to be expected when you've been in the film and television game for 40 years. "Rabbit Hole" is very much a return to form for Sutherland, who demonstrated his TV heroics in "24" and "Designated Survivor." "I'm a huge fan of the genre of the thriller," Sutherland told The Hollywood Reporter. "I wouldn't have spent a decade doing '24' if I wasn't."
Sutherland stars in the Paramount+ series as John Weir, a spy who traffics in corporate espionage. But even for a seasoned actor like Sutherland, who got his start in '80s films like "Stand By Me" and "The Lost Boys," each set has its own learning curve. In the case of "Rabbit Hole," the series was the actor's first time working with multiple directors.
"I've never actually worked with two directors at the same time," Sutherland admitted. Initially, he worried that the dynamic between John Requa and Glenn Ficarra — who also serve as co-creators and show runners — might be contentious. Rather, the partnership, and the resulting on-set environment, was "easygoing and thoughtful."
The two directors of Rabbit Hole were a confident pair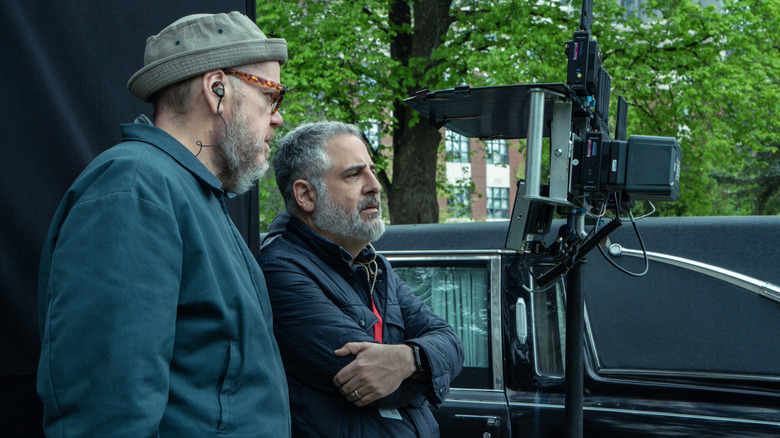 Michael Gibson/Paramount+
For Kiefer Sutherland, the dual directing duties of John Requa and Glenn Ficarra worked because of the pair's trust in one another. "They're just so confident in their individual abilities, but they're super confident in their ability together," he continued in his Hollywood Reporter interview. "So if [an idea] passed the test between the two of them, they know they're safe."
It helped that the showrunners came in with a unified vision. "John and Glenn have a very specific thing to say about technology," Sutherland said of "Rabbit Hole," which itself is occupied with ideas about misinformation and social media. "They certainly want to make it a thriller that reminded them of great films like 'Three Days of the Condor' and 'Marathon Man.'"
Sutherland may have been a newbie when it came to working on a two-director set, but he concedes that he brought his own action TV expertise to the project. "If you're going to do a physical fight sequence, I have a lot more experience in that than John and Glenn." For their part, the directors were willing collaborators. "The great thing about working with John and Glenn is their openness to hearing your ideas," said Sutherland. "It doesn't mean they accept them all, because they don't, but they certainly give you a fair shake, and then they have a really rational answer for why they will or will not go that direction."