Chicago Med: Jessy Schram's Hopes Asher's Recovery Story Helps Those Off-Screen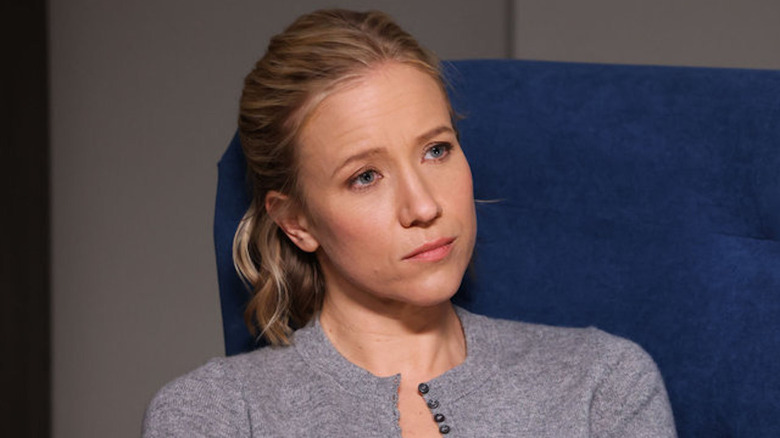 George Burns Jr/NBC Universal
The "One Chicago" franchise has a knack for crafting characters who are not only admirably charming but also deeply flawed. Such is certainly the case with "Chicago Med" character Hannah Asher (Jessy Schram), who has evolved from her past drug addiction issues to become a skilled obstetrician-gynecologist at Gaffney Chicago Medical Center. 
Actor Jessy Schram is especially proud of her character's journey and how the show has chosen to depict it. Schram discussed this with TV Fanatic when the outlet mentions how far Hannah has come. "Yeah, I really like how they've grown Hannah and have shown life within addiction recovery, as opposed to just that peak moment in someone's life where they have to choose to move forward or stay where they are," Schram said. 
More than this, Schram believes that Hannah's story has the potential to reach countless individuals who can learn that the road to recovery isn't a simple one-way street. "And I hope that it provides some hope for people who can relate to the character — people who have been in this position before," Schram continued. "I feel like it's a really neat journey that we get to see a character working through from the start to where she is."
Hannah's struggles with drug addiction have certainly been a significant part of her time on "Chicago Med" so far. But of course, there's more that defines the character than this that Schram is equally proud of representing. 
If you or anyone you know needs help with addiction issues, help is available. Visit the Substance Abuse and Mental Health Services Administration website or contact SAMHSA's National Helpline at 1-800-662-HELP (4357).
Playing a female OBGYN has a lot of meaning for Schram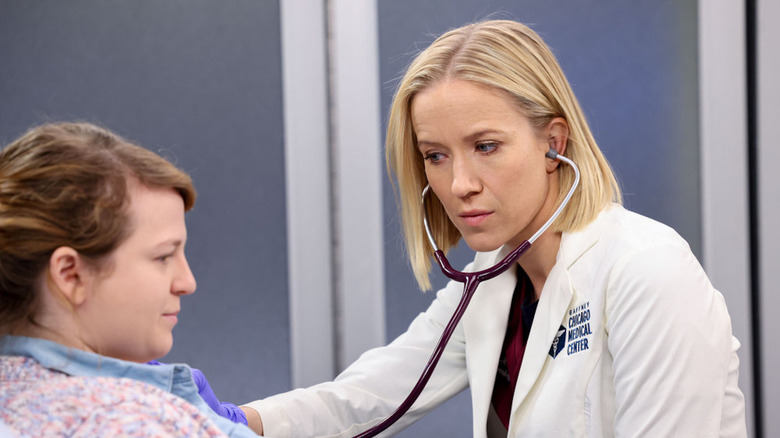 George Burns Jr/NBC Universal
First appearing in the hit medical drama's fifth season, Hannah Asher's struggles have seen her go through an array of dilemmas, resulting in her character leaving the clinic early on in Season 6. Her return has been marked with great improvement as her character continues her recovery and advances her career as an OBGYN.
Schram commented on the importance of seeing women in such roles with CinemaBlend, saying, "I feel like Hannah being an OBGYN – when there's female OBGYNs, they have so much more to prove in the work field and the workforce and they're bringing life into this world. They're such powerful characters within the hospital, and being able to play somebody like that is a big undertaking... " 
The impact of Hannah's story, struggles and all, is what makes it worthwhile for Schram. "When they tell me that they love the show, but then also too why Hannah means so much to them," Schram says regarding what it's like when fans acknowledge her in public. "It's extremely humbling and I feel extremely grateful, to be honest. I feel so grateful to get to be part of their lives ... People are really feeling a connection through it and I just feel really lucky to be able to be playing [this] character.