Ray Romano Undergoes Lifesaving Procedure After Heart Scare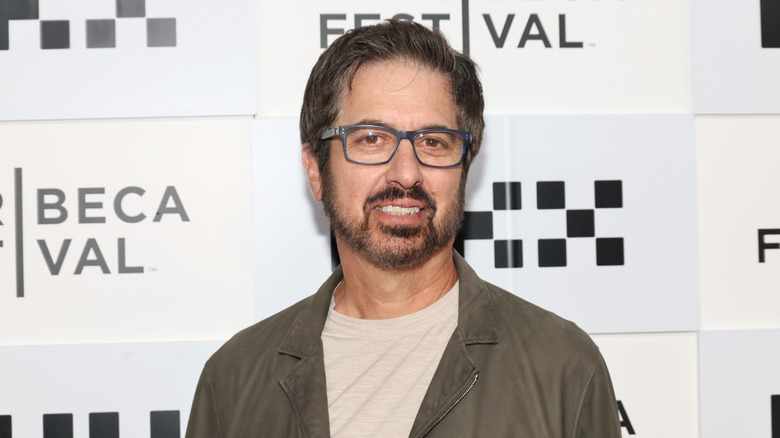 Dia Dipasupil/Getty Images
Ray Romano has made a name for himself over the years, entertaining audiences with a number of projects, but the actor revealed that he recently went through a health scare that required surgery.
The actor, who is known for his work on shows like "Everybody Loves Raymond" and "Get Shorty," was a guest on the WTF with Marc Maron podcast when he revealed that a stent was surgically placed in his heart due to the fact that his main artery had 90% blockage. The actor also confirmed he was very fortunate that the problem was identified and steps were promptly taken to rectify the situation, while also reflecting on the changes in his health due to getting older. "Saying 50 was weird, but saying 60 — it sounds foreign, it sounds fake, ya know?" Romano told Maron. "I know in my head I don't feel that old. In my body, I'm getting a couple of notices that I am that old." 
Romano also talked about how he has been struggling with his cholesterol for two decades, and while it's been manageable, he does wish he had been more consistent with his efforts to stay healthy. He also admitted to holding off taking medication for the problem, and if he could go back and do it again, the comedian would have chosen differently. 
It's a good thing Romano was able to take care of his heart issue, considering the actor has a lot to live for — especially the exciting projects he has on the way.  
Romano is currently earning praise for his directorial debut
Ray Romano has proven he can make audiences laugh and also portray a serious persona on screen. But the sitcom icon is now moving from starring in movies to directing. His debut in the director's chair, "Somewhere in Queens," was released on April 21, 2023. The film has earned excellent scores on Rotten Tomatoes and judging by those accounts, it would seem that Romano has a knack for the director's gig. Hopefully, fans can expect more exceptional feature films from the famous funny man turned fledgling filmmaker.
But his days in front of the camera aren't over yet. As far as his commitments to acting go, Romano still has some stuff in the works that fans will want to watch out for, like "Project Artemis." The motion picture is set during the 1960s space race and will be directed by Greg Berlanti. Alongside Romano is a talented set of names making up the cast list, including Scarlett Johansson, Channing Tatum, Jim Rash, and Woody Harrelson. The movie is set to debut on Apple TV+, and thanks to his newly placed stent, Ray Romano will be around to see this flick — and many more — come to life.