Ray Romano Is Stepping Out With A Big Directorial Debut Called Somewhere In Queens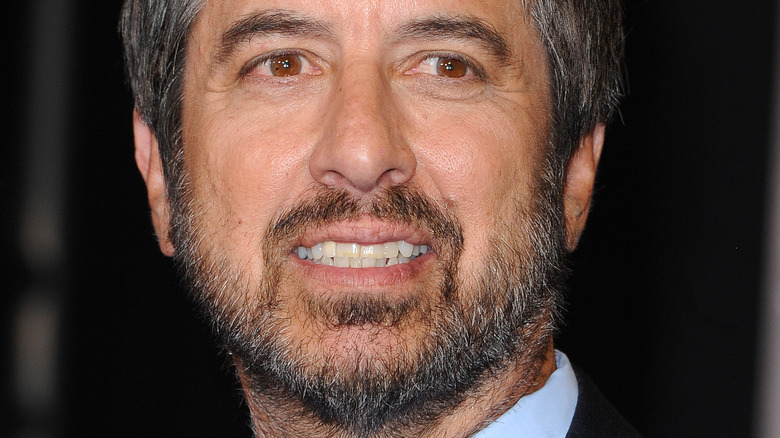 Tinseltown/Shutterstock
Hollywood continues to love Raymond.
Most aspiring comedians would die for a career as diverse as Ray Romano's. The New York native made a splash on CBS when he debuted his series "Everybody Loves Raymond" in the mid-90s. Consistently ranked by outlets like Rolling Stone as one of the funniest sitcoms of all time, the series follows the suburban Barone family, led by Raymond (Romano), a sarcastic and frustrated sports journalist who juggles raising his children, dealing with his neighborly parents, and communicating with his wife. Due to its stellar ratings (via Entertainment Weekly), the series crossed over with several other CBS staples, including "The Nanny," "The King of Queens," and "Cosby."
While Romano headlined his sitcom, the comedian also began to voice the wooly mammoth Manny in the "Ice Age" franchise, which has grossed over $3 billion to date (via The Numbers). Following "Everybody Loves Raymond" calling it curtains in 2005, Romano continued to pop up, making guest appearances on shows like "The Office" and "Parenthood." Recent years have seen Romano step out of his sarcastic sitcom roots, opting for starry roles in weighty projects like the gangster-focused "Get Shorty" and the sci-fi drama "Made for Love." On the cinematic side, Romano has lent his talents to the Oscar-nominated "The Big Sick" and Martin Scorsese's "The Irishman."
Now, the comedian is on track to release his directorial debut, which a major studio recently acquired.
Somewhere in Queens is a passion project for Ray Romano
Variety reports that Lionsgate and Roadside Attractions have acquired Ray Romano's directorial debut "Somewhere in Queens." Focusing on a working-class Queens dad (Romano) who struggles to get a basketball scholarship for his son, the film will receive a theatrical release in 2023. "Somewhere in Queens" also features Laurie Metcalf, Jacob Ward, Sadie Stanley, Jennifer Esposito, and Sebastian Maniscalco. "I lived with every facet of this production for years, as a director, co-writer, actor and producer," Romano said in a statement announcing the acquisition. "It's such a personal story for me, and it's inspiring to see these two companies step up because they believe in the movie as much as I do."
The comedy-drama, co-written by Romano and "Scrubs" co-producer Mark Stegemann, debuted at the 2022 Tribeca Film Festival, receiving positive reviews from critics. Sherri Linden of The Hollywood Reporter praised Romano's directorial outing, writing that the film succeeds because of its "smart writing, unforced direction and a superb cast [which] give the sentimental-but-not-gushy comic drama the messy specifics and narrative friction to lift it well beyond been-there-done-that." With positive chatter from critics, Romano's debut could very well be the awards-sweeping feel-good dramedy of 2023. The executives behind the acquisition are certainly thrilled with their purchase.
"We at Roadside fell in love with Ray Romano's accomplished directorial debut, which takes us into the heart of the boisterous and unforgettable Russo family in Queens," wrote Roadside Attractions co-president Howard Cohen. "Ray finds deeply satisfying drama and humor in their ostentatious celebrations and caustic expressions of love."