Super Mario Bros. Chases Jurassic World And E.T. To Become Universal's Highest Grossing Picture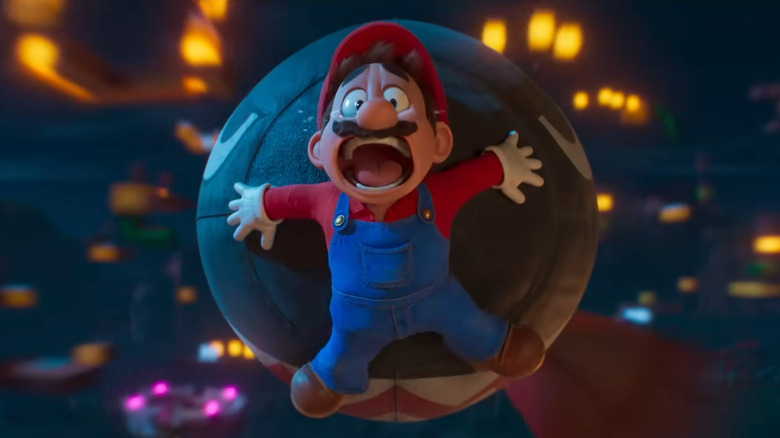 Nintendo/Illumination
The relationship between Nintendo and Illumination just keeps churning out more and more money. According to Deadline, "The Super Mario Bros. Movie" is on track to become Universals' third highest-grossing film at the domestic box office with $434.4 million. The only two films which have earned Universal more American dollars are "E.T. The Extraterrestrial," with 437.1 million, and "Jurassic World," with 653.4 million. 
It's also worth mentioning that "E.T." which came out in 1982, has had slightly more than 40 years to earn that number. Meanwhile, "Jurassic World," which came out in 2015, has had nearly eight years. "Mario," on the other hand, is only three weeks into its financial lifespan. 
Deadline also noted that "Mario" did not seem to suffer any notable dip in audience retention after students returned to school from variously scheduled spring breaks. This report suggests that either American students are continuing to enjoy the film or that other demographics are continuing to keep the "Mario" numbers afloat. Either way, it's good news for the titular Brooklyn plumbers.
The Super Mario Bros. Movie is still dominating the global box office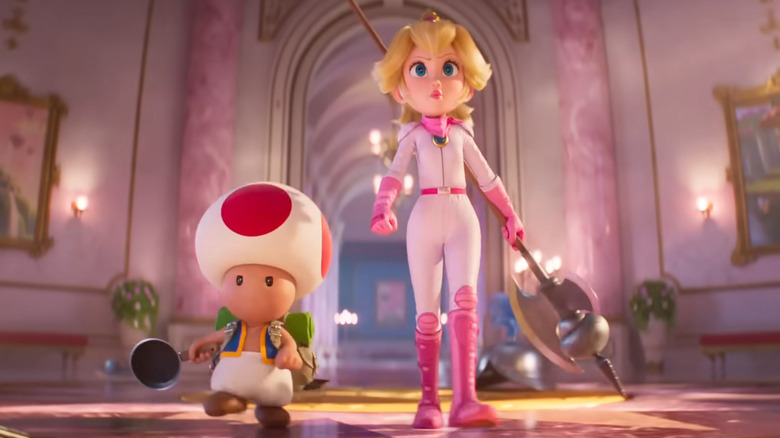 Nintendo/Illumination
Globally, "The Super Mario Bros. Movie" is nearing the $1 billion mark. According to Variety, the animated film has garnered $871 million, a number that makes it — so far — the biggest movie to be released in 2023. And that's an important distinction to make because "Avatar: The Way of Water" surpassed the two-billion-dollar mark in early 2023, but was technically first released in 2022.
With these numbers in mind, it should come as no surprise that Nintendo is already considering more movies. During an interview with Nihon Keizai Shimbun, Shigeru Miyamoto, the creative mind behind "Mario" and "The Legend of Zelda," said that he has "no doubt" that Nintendo and Illumination will continue to create Nintendo-themed films. As of this writing, there's no official word as to what those projects might be. Nintendo could press forward with another "Mario" sequel, which seems like the most immediately likely bet, or the studio could wish to diversify its offerings by bringing any number of its other characters and franchises to the big screen.