Why Some Are Convinced Lady Gaga Is Method Acting (Again) For Her Harley Quinn Role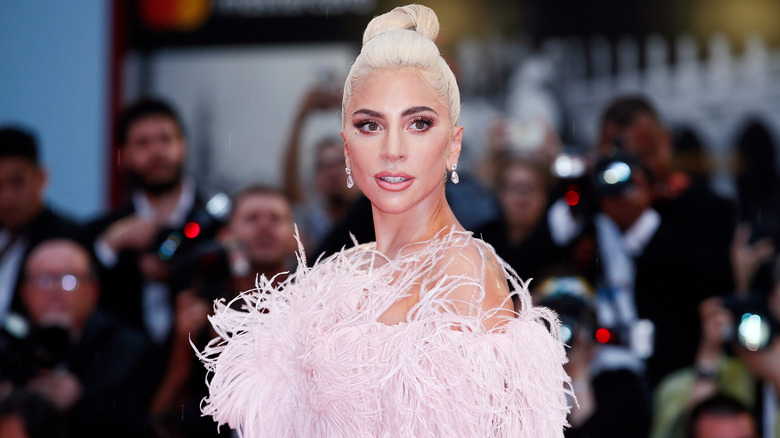 Andrea Raffin/Shutterstock
"Joker: Folie à Deux" took over the internet after dropping the first look at Harley Quinn a couple of months ago. Everyone agrees that pairing up Lady Gaga with Oscar-winner Joaquin Phoenix is a recipe for success, not to mention the musical plans for the sequel. 
Gaga has become known as a method actor in the industry, staying in character for many of her roles even after cameras stop filming. It all started with "A Star Is Born." "I would actually say playing a character for me is like living one long song ... one long song that lasts for months," she revealed during Variety's Actors on Actors. "For 'A Star Is Born,' it was years for me." 
She continued the method on "House of Gucci," "living and speaking as Reggiani," she recalled to Grazia. She dove so deep into the character off-screen that director Ridley Scott thought that's how she sounded and acted in real life. "House of Gucci" also starred Jared Leto, who definitely takes method acting too far, so Scott really had his hands full on that one. 
It's a safe assumption that Gaga will bring a similar off-screen behavior to "Joker: Folie à Deux." An anonymous source told ET the actress has been "laying low" to focus on her role as Harley Quinn. "She's completely immersed in the 'Joker' sequel," they said. Hopefully, she doesn't go as far as her "Gucci" costar, Leto, did when he brought the Joker to life.
Warner Bros. looks to recapture the magic with Joker 2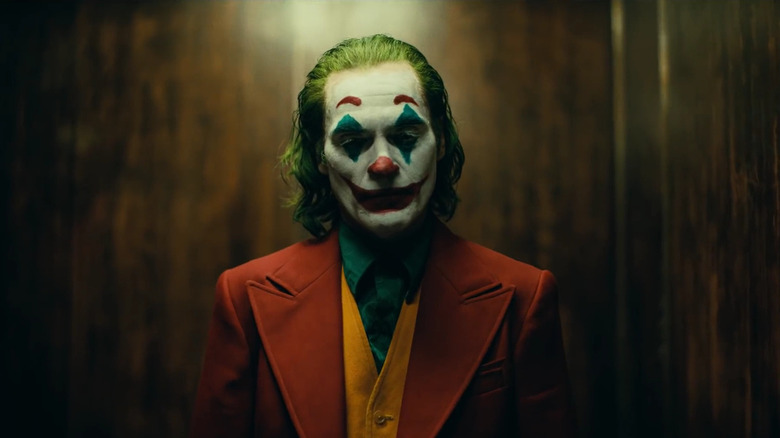 Warner Bros. Pictures
"Joker" was more or less a surprise hit for Warner Bros. and DC. While adapting an extremely popular comic book villain, Todd Phillips and Joaquin Phoenix paved their own way with the film, bringing an all-new take on the character. "Joker" earned over a billion dollars at the box office, more than any other rated-R movie ever, making the sequel a no-brainer.
However, it's kind of a surprise that "Joker: Folie à Deux" has remained within DC's schedule. For the better part of a decade, DC has struggled with consistency, with Warner Bros. routinely announcing projects just to inevitably scrap them down the line. Despite all of the studio's ongoing issues, they've remained committed to the "Joker" sequel, ensuring that Phillips and Phoenix would be back.
To make "Joker" fans even happier, Lady Gaga confirmed her addition to the project, bringing another version of Dr. Harleen Quinzel to life. Fans already got an excellent portrayal with Margot Robbie, but assuming that "Joker: Folie à Deux" follows its predecessor, Gaga will bring a much different version. With Phoenix and Gaga in the mix, "Joker: Folie à Deux" is primed to recreate the original's success. However, we can't help but wonder what the off-screen environment was like, with Phoenix transforming himself and Gaga going full method for her roles.