Shiv Just Positioned Herself As The Most Important Roy In Succession S4 Episode 5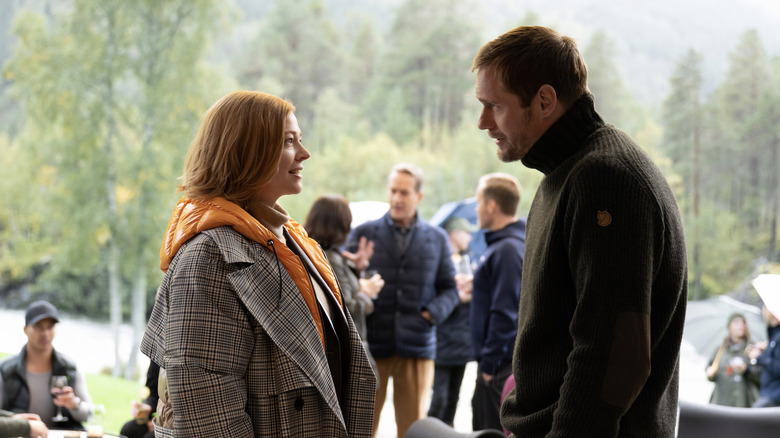 Graeme Hunter/HBO
Contains spoilers for "Succession" Season 4 Episode 5 — "Kill List"
Who would have thought that, halfway through the final season of "Succession" and in the wake of Logan Roy's (Brian Cox) death, Shiv (Sarah Snook), the baby of the Roy family and only girl, would rise to the top of the pack?! Shiv hasn't had an easy journey throughout the show; she briefly was named as Logan's successor but botched it in a variety of ways, and now, she's almost divorced and pregnant with her soon-to-be ex-husband's baby. Behind her brothers' backs, though, she quietly forged a path for herself as the Roy to watch.
In the fifth episode of the drama's last season, Shiv heads to Norway with her brothers Kendall (Jeremy Strong) and Roman (Kieran Culkin) to secure the long-awaited deal to sell Waystar Royco to GoJo owner Lukas Matsson (Alexander Skärsgard). For most of the hour, she seems weirdly detached, brushing her brothers off when they tell her Matsson unexpectedly also wants the family's news network, ATN, and tells them to just get it done. At first, it's easy to assume that Shiv has other things to focus on... until she and Matsson meet privately and she keeps it from her brothers, making her the most invaluable member of the Roy family for the moment.
Shiv just made herself the most powerful Roy... somehow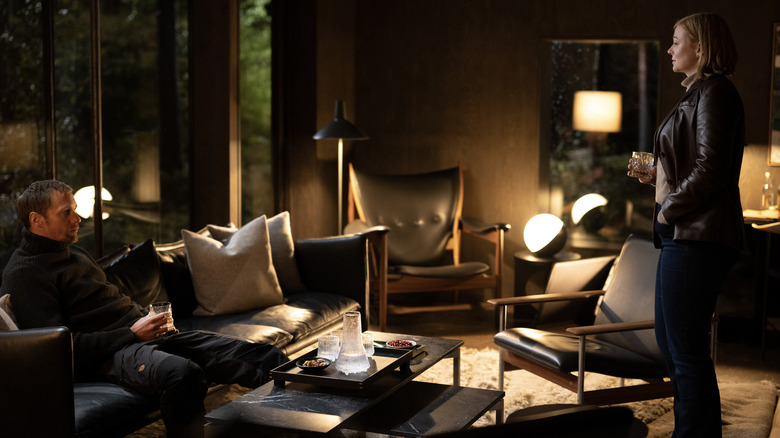 Graeme Hunter/HBO
By getting into Matsson's good graces and quietly working with him behind the scenes, Shiv just catapulted herself into an incredibly powerful position; though we don't fully know yet how she did it, Matsson raises his offer for Waystar Royco and ATN and then calls Shiv asking for a photo of her dejected brothers. (Why he does this, and again, what he and Shiv did without telling Roman and Kendall, is still a mystery for now.)
Matsson also opens up to Shiv, saying that he has some skeletons in his closet; namely, that he sent a container of his own blood (ew) to his head of comms, with whom he had an inappropriate romantic fling. Shiv handles this news in stride, providing him with any number of fixes and solutions he could utilize to keep the story quiet, like "catch and kill." So is this why Matsson and Shiv have some sort of connection now? Has she agreed to be his fixer or something? Or is it something else entirely — are Shiv and Matsson involved with each other now? Whatever it is, Shiv has masterminded this entire situation, which is especially significant after her brothers were named co-CEOs of Waystar Royco and elected to leave her behind. Now, in seeming retribution, she's engineered her own fate.
The final season of "Succession" is airing on HBO on Sunday nights at 9 P.M. EST.