First Look: Immortal Sergeant #5 From Joe Kelly And Ken Niimura - Exclusive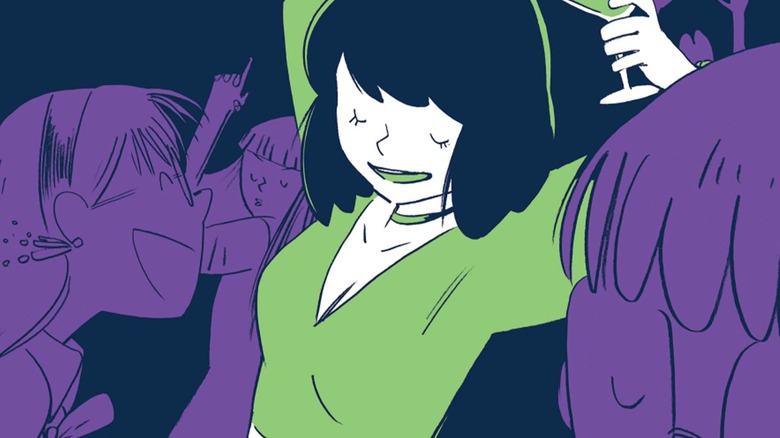 Image Comics
Contains spoilers for "Immortal Sergeant" #5 by Image Comics
The ongoing Image Comics miniseries, "Immortal Sergeant," is ramping up as the Joe Kelly and Ken Niimura comic is about to erupt. 
In the series from the creators of the award-winning "I Kill Giants," an old man, Joe Sargent, is being forced to step away as a cop. The story follows Sargent on the verge of retirement trying to solve a case that's been haunting him for over three decades. Grumpy and grizzled, often inappropriate, and basically a cop-version of Clint Eastwood's character from "Gran Torino," Sargent is visited by his son and their family as they plan on celebrating watching him retire. However, his game-developer son Michael isn't exactly thrilled to see him, as Sargent doesn't seem to respect him or his life choices. But, after discovering a new clue in a cold case he's been tracking for over 30 years involving the tragic killing of a child, Jim and Michael go on a reluctant road trip to find the killer and try to bring him to justice finally.
Kelly and Niimura bring their trademark storytelling prowess to the new story. It marks the pair's first collaboration since their excellent 2008 "I Kill Giants," adapted in 2018 to a feature film starring Madison Wolfe, Imogen Poots, and Zoe Saldana.
Immortal Sergeant #5 reveals Sargent's true intentions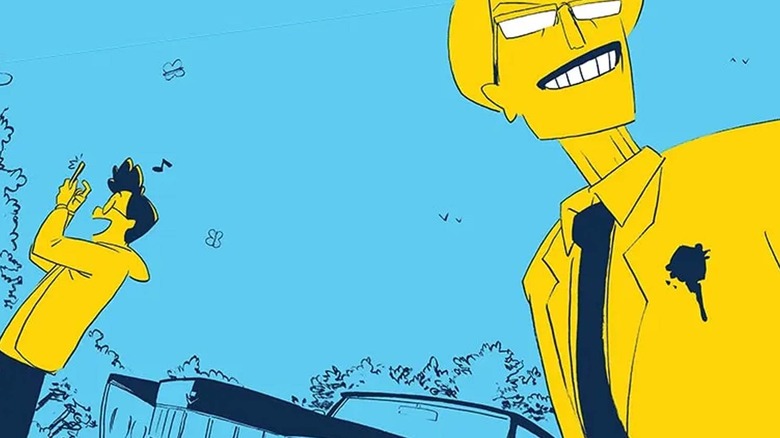 Image Comics
"Immortal Sergeant #5" from Joe Kelly and Ken Niimura will see Sargent and Michael continue their awkward road trip, as the pair's travels will take them farther away from Sarge's planned retirement dinner. Meanwhile, Michael's wife, Val, will learn more about Michael's mother as she spends more time with her wife, Rhoda.
In Looper's exclusive preview of the issue, Sargent continues his grumpy ways, as a pit stop at a restaurant sees him complain about his coffee not being fresh enough. Sarge confronts the server about his drink, giving him several names before the interaction is halted by Michael noticing the man is playing one of his games.
Michael can't help but express enthusiasm at seeing someone play his game, Candy Farmer. The server even compliments his work, much to his excitement. But, unfortunately, Sarge doesn't share the same passion for the mobile game, as he stands in frustration as his son and the other man go on about its features. Michael tries to tell his dad about Candy Farmer, but in true form, Sarge makes a crude and sarcastic comment about it being a technological feat and calls out the two men for being giddy about it.
Sarge continues to track the man connected to the murder case he's been working on for decades. He follows him into a room of bones, reaching into his coat jacket, potentially getting ready to pull out his gun. Instead, the preview ends with a mysterious voice calling out, with Sarge's long-awaited encounter with the man he and Michael had been tracking about to go down.
Joe Kelly teases the explosive events coming to Immortal Sergeant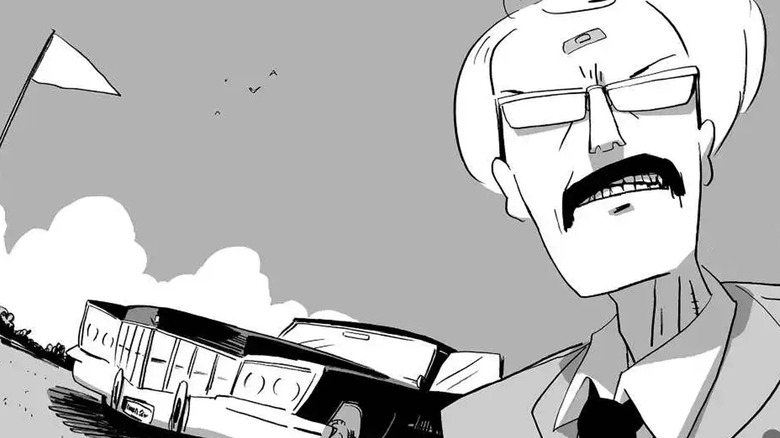 Image Comics
Joe Kelly told Looper that "Immortal Sergeant" #5 is will feature fireworks as revelations about the case are revealed with explosive results.
"As we cross the unofficial tourist border from North to South, things take a dark turn for Michael and Sarge. What sort of 'justice,' exactly, does this old white cop expect if he catches his Black fugitive?" Kelly says. "The stakes shoot through the roof with this issue, completely upending our sense of who Sarge is as a person and putting Michael squarely in the crosshairs of morality. Meanwhile, the ladies have some digging of their own to do — Sarge and Michael's departure forces them to confront their own perceptions of one another, especially Val. She sees Rhoda as someone weak-willed and overly tolerant to Sarge's bulls***, but some real talk about Rhoda's past sheds light on her ability to understand her ex. There is no more slow burn... Immortal Sergeant is headed for an explosion."
"Immortal Sergeant" is part of Kelly's Man of Action Entertainment, which he co-founded alongside Joe Casey, Duncan Rouleau, and Steve T. Seagle. The talented collective is behind the original "Big Hero Six" comic book, the animated series "Ben 10," and several other projects including "Mega Man: Fully Charged," "Avengers Assemble," "Sonic Prime," and "Hello Neighbour."
Readers can see Sarge and Michael's road trip continue to unfold and their new progress in solving the murder case in "Immortal Sergeant" #5 from Joe Kelly and Ken Niimura. The issue arrives in comic book stores on May 17, which has a final order cut off from comic shops on Monday, April 24.