Teen Titans Might Get A Series Revival — But There's A Catch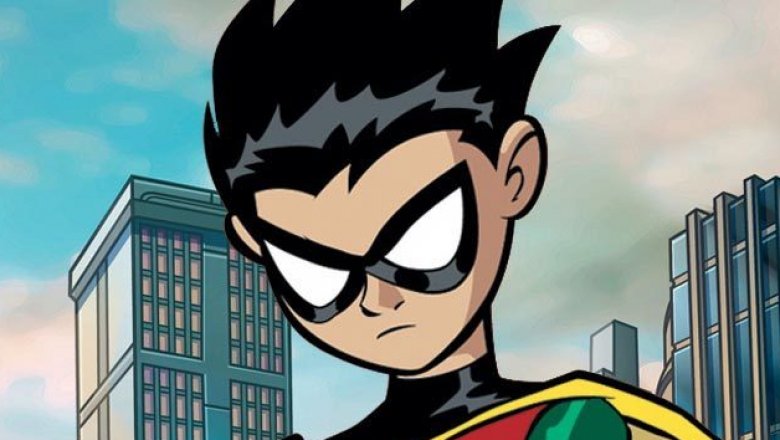 DC/Warner Bros.
Teen Titans may finally be coming back for its long-awaited sixth season — but according to one of its cast members, it's not going to happen without some help.
According to Tara Strong, who voiced the character of Raven in both the original Teen Titans and its 2013 spinoff Teen Titans Go!, a solid theatrical performance from the upcoming Teen Titans Go! To the Movies may be all it takes to influence producers to bring back the original series, which wrapped up in 2006.
"WOW," Strong wrote on Twitter. "Just so y'all know...at a movie session today, they told us that if the #TTGO movie kicks all butts they would do our show at the same time as #Season6 ...FOR REALS! So go see it! Even if you hate us!!"
From what Strong is saying, it sounds like the people in charge of the Teen Titans franchise are totally keen to bring back the version of the series that started it all, so long as they think it's worth it. 
A revived Teen Titans series would apparently air as a companion to its comedy-focused spinoff, once again giving viewers a more mature, less-hyperactive version of the heroes on patrol.
Fans of the franchise have been put in this position before, of course. When the original Teen Titans series was on the bubble following its fifth season, viewers were encouraged to write to Cartoon Network in support of the show's returning. 
Originally, those efforts failed — but this was also a time before social media gave everyone with an internet connection a digital megaphone. You want to see the show come back? Time to get those Twitter fingers into shape, and start posting.
It's unclear if a revived Teen Titans would be a direct continuation of the long-dormant animated series, or a full-fledged revival — but either way, it seems like a distinct possibility one way or another. Between Teen Titans Go! going to the big screen, and a live-action version of the property coming to the DC Universe streaming service later this year, everything seems to be coming up Teen Titans. Everything, that is, except for the original series — so far.
Teen Titans Go! To The Movies is set for release in theaters on July 27.