Whatever Happened To Annie From The Walking Dead?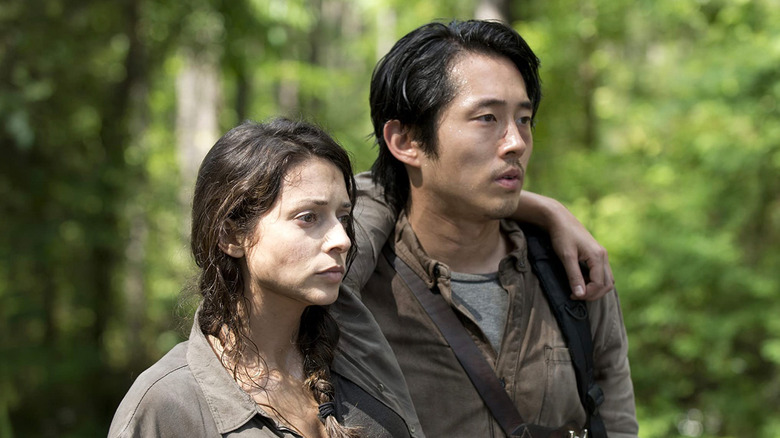 AMC
With a show like "The Walking Dead," one of the facts of life is that a lot of characters are going to die, both side characters as well as mains. The show is full of main characters who didn't last long. There were also small characters who inexplicably survive for multiple seasons. One of those side characters who made a brief but memorable impression was Annie.
She first showed up in the Season 6 premiere, which aired in 2015. She's one of the Alexandrians, and she's first introduced in a flashback sequence that shows her returning from a supply run along with some of her fellow Alexandrians. She then plays a role in the Alexandrians' efforts to divert the walker mega-herd, joining Glenn (Steven Yeun), Michonne (Danai Guerrera), and the rest of their crew. Unfortunately for Annie, she sustains an ankle injury that slows her down. Eventually, she can't keep up with the others and succumbs to the walker herd.
Annie is played by Beth Keener, who hails from Atlanta–which makes sense, as "The Walking Dead" was filmed there. Before landing the role of Beth, Keener made guest appearances on shows like "One Tree Hill," "The Vampire Diaries," and "Drop Dead Diva." Here's what she's been up to since "The Walking Dead."
Beth Keener has continued making supporting roles on TV series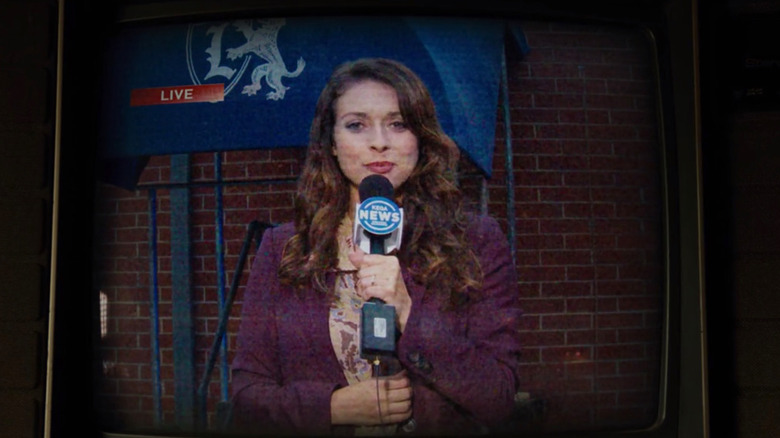 AMC
Curiously, many of Beth Keener's roles post-"The Walking Dead" have been journalists. She played a TV reporter in the 2017 Disney movie sequel "Diary of a Wimpy Kid: The Long Haul," one who interviews brothers Greg (Jason Drucker) and Rod Heffley (Charlie Wright) while their frantic parents are looking for them. In the first season of AMC's "Lodge 49," the modern-day retelling of Thomas Pynchon's seminal 1966 novel, she plays a TV journalist named Melissa who reports on a mummified corpse found in a local social lodge. She also played reporters on The CW's reboot of the classic primetime soap opera "Dynasty," as well as on USA's "Step Up: High Water," which once again is filmed in Atlanta.
Otherwise, Keener can be seen playing a pregnant woman imperiled by the 1996 Olympic bomber in Clint Eastwood's 2019 drama "Richard Jewell," which is about the security guard falsely accused of perpetrating the bombings. She also played a TV executive on the USA series "Star," which is created by Lee Daniels, and a victim in the "Skincrawlers" segment of the Shudder series "Creepshow." Finally, she appeared on one episode of the BET sitcom "Zoe Ever After," which starred Brandy.