How Grey's Anatomy Kept Patrick Dempsey's Return A Secret (Even From The Cast & Crew)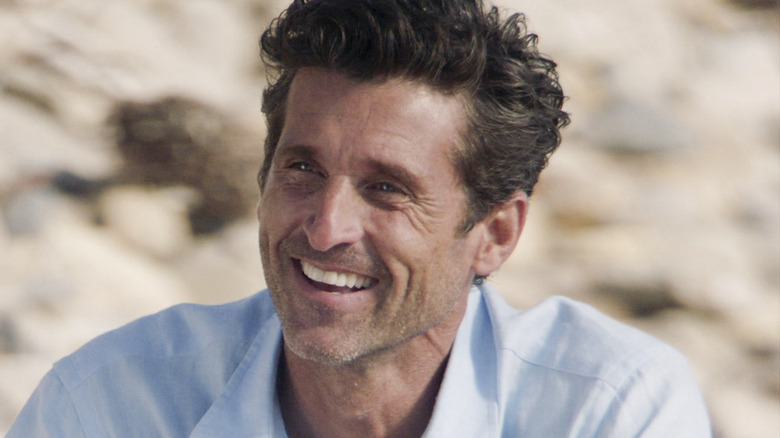 ABC
When Patrick Dempsey's character, Dr. Derek Shepherd, was killed off of "Grey's Anatomy" in 2015, fans never expected to see him again. Even on a show known for a "ghost sex" scene, fans were sure McDreamy was gone for good after a car crash took him out. But five years after his exit, Dempsey was back to reunite with his TV widow Meredith (Ellen Pompeo), who was in a COVID-19-induced coma.
News of Dempsey's exit was leaked online before his character's death episode aired, so when it came time for his return, producers went to great lengths to keep that story under wraps. In an interview with The Los Angeles Times, former showrunner Krista Vernoff explained her idea to create a dream sequence on a private beach, where cast members could film safely without masks at the height of the pandemic. She explained that she approached Pompeo with the idea to bring back a fan-favorite deceased character for a cameo, but that it was "Grey"s Anatomy" star herself who suggested they bring back Dempsey. 
"We didn't tell the writers for the longest time," Vernoff revealed, noting that she changed Dempsey's character's name in the script for rehearsals. "Nobody knew what we were doing — to the point that when the crew showed up on the day we shot the scene, nobody knew. It was top secret," she said.
The secret scenes were filmed in private with a large security presence, so when the Season 17 premiere aired, fans were shocked to see Dempsey's cameo. "I have to say that it was an epic feat, the keeping of this secret," Vernoff told Deadline.
Patrick Dempsey was overwhelmed by the response to his character's return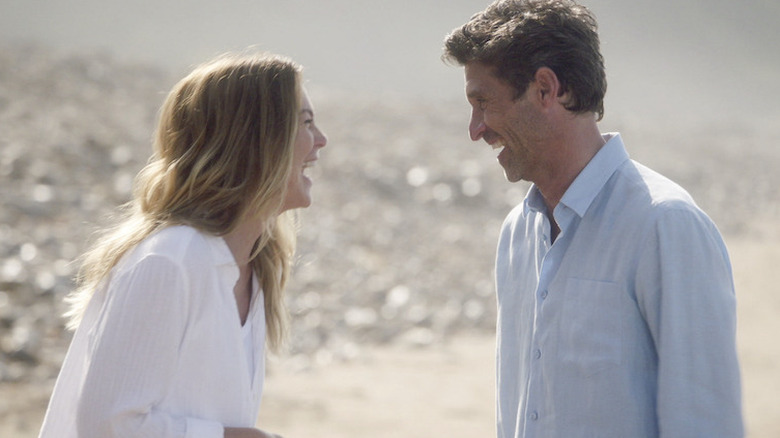 ABC
Patrick Dempsey's return to "Grey's Anatomy" was surprising for many reasons. Not only was his character dead, but the actor left the show on not-so-great terms with then-showrunner Shonda Rhimes and his TV wife, Ellen Pompeo.
In an interview on "The Ellen DeGeneres Show" (via Entertainment Tonight), Dempsey revealed that he was happy to return for a series of angelic McDreamy scenes as a way to bring comfort to viewers during the pandemic. "The impact, the response, has been incredibly overwhelming and very moving. It was nice to be able to have it work out this way," he said.
Dempsey also confirmed that only a few people at ABC, as well as Pompeo and Krista Vernoff, were in the know before they confided in two directors let them in on the plan for his secret return. "That was it," he said. "No one knew until I showed up on set that day."
While McDreamy went back up to the heavens sans Meredith following their reunion, Dempsey told Variety he thought the surprise story arc provided closure for the famous TV couple. "I thought it was a beautiful way to close it," he said. "The intention was to really give people some hope because they are such an iconic couple. ... For all of us, it was a beautiful ending to this story."