Shazam! Already Has A Black Adam Replacement (If It Survives Its Box Office Flop)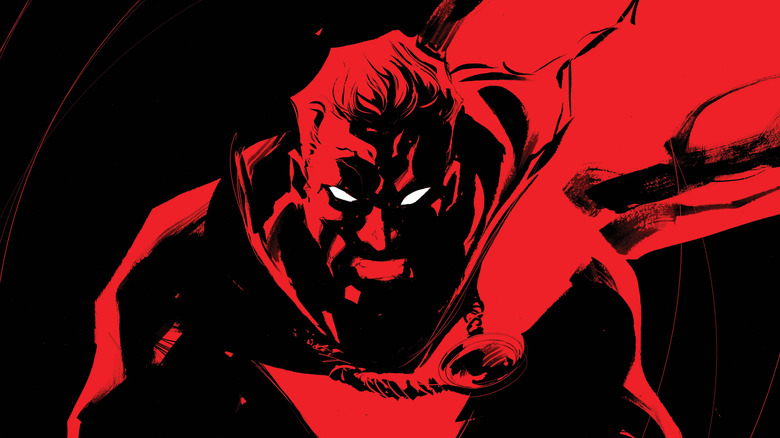 DC Comics
We take no pleasure in saying this, but if there was a hierarchy of power in the DC Universe, the "Shazam!" franchise would, unfortunately, be at the bottom. Despite a spectacular debut film that was met with generally positive reviews and a decent gross at the global box office, its sequel — "Shazam! Fury of the Gods" — faces a herculean battle to financially break even, much less justify a multi-million-dollar investment in a third installment. It also can't help that his archnemesis Black Adam similarly underwhelmed at the box office just last year.
However, if there's an earth somewhere in the multiverse on which new DC Films boss James Gunn wants to see Zachary Levi don his red and yellow tights once more, DC Comics has just introduced a tidy solution to at least one of their problems. If Teth-Adam is too box-office-toxic to make a comeback (or if the actor that plays him continues to balk at the idea of sharing the stage with Billy Batson), they could simply have Levi perform double duty to portray Shazam!'s newest comic book foe — his dark doppelganger, Teth-Shazam!
Teth-Shazam seems like a great villain -- just don't expect him to hit theaters anytime soon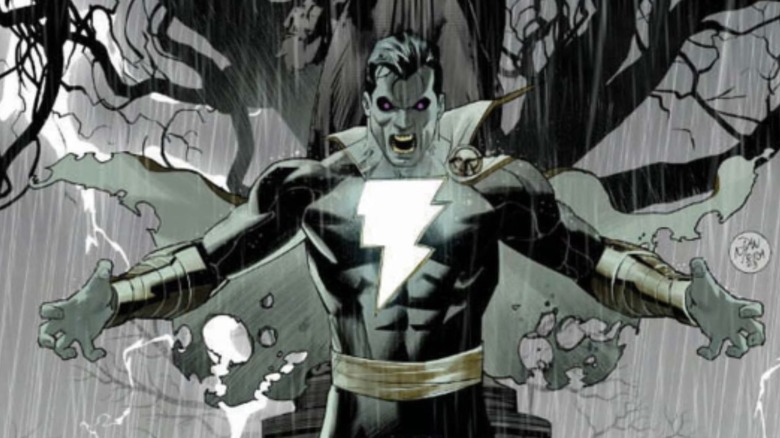 DC Comics
To be introduced in Mark Waid and Roger Cruz's upcoming "Knight Terrors: Shazam! #1" (part of the DC "Knight Terrors" event — don't get us started), Teth-Shazam! is a version of Billy that hails from the recently discovered Nightmare Realm with a black and yellow suit and malevolent intentions. What seems to set him apart from Black Adam — at least in the modern era, anyway — is that Teth-Shazam! is a genuinely evil entity, while Adam is mostly an antihero these days. In this issue specifically, Teth-Shazam! will ostensibly terrorize Mary Marvel, which is definitely not something the normal Shazam! would do.
But before you get too excited about seeing him pop up in this new era of DC Films, it seems pretty unlikely that Shazam! will return in any capacity in the near future. Aside from its sequel's disappointing box office, James Gunn and Peter Safran's new DC Universe seems to be set on wiping the slate clean of any previous continuity. Shazam! could return down the line (though probably not with Levi in the suit). However, it isn't hard to imagine that the creative team may feel that director David F. Sandberg nailed the adaptation on his first try, so much so that they may not see much room to move or improve in yet another adaptation.