Who Plays The Dutch Man In Ted Lasso Season 3?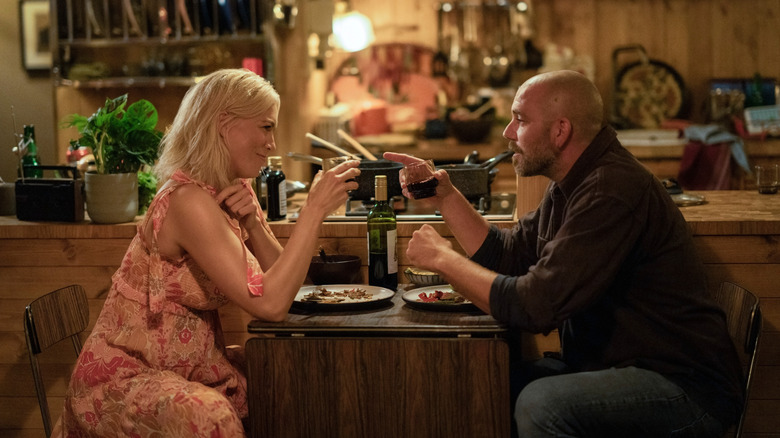 Apple TV+
Contains spoilers for "Ted Lasso" Season 3 Episode 6, "Sunflowers." 
AFC Richmond may receive a sound trashing during its friendly game against Ajax, but in virtually every other aspect, the Amsterdam excursion in "Ted Lasso" Season 3 Episode 6 is a huge win for the team. As Ted (Jason Sudeikis) allows everyone to spend the night however they see fit to unwind, it's almost ironic that the people who go on to have the most fun are the only people he has no player-coach authority over. Coach Beard (Brendan Hunt) hits the night to invent Piggy Stardust, Roy Kent (Brett Goldstein) exorcises some mental demons by learning to ride a bicycle and Leslie Higgins (Jeremy Swift) gets the jazz night of his life — but the person whose night might just turn out to be the most impactful of all is without doubt Rebecca Welton (Hannah Waddingham). 
When her casual sightseeing turns into a swimming trip, Rebecca ends up spending time with a charming, houseboat-owning local who turns out to have a lot in common with her. Due to the nature of their meeting, the Dutchman hasn't even been officially named yet, and it's unclear whether the two will ever see each other again. However, the meeting certainly seems to cover the "you're upside down and you're drenched" part of Rebecca's prophecy, so should fate and green matchbooks join their paths again, fans can no doubt expect interesting things from the character. After all, he's played by Matteo van der Grijn, who just might be the most qualified actor out there to play this exact role.
Matteo van der Grijn is the perfect choice to play the Dutchman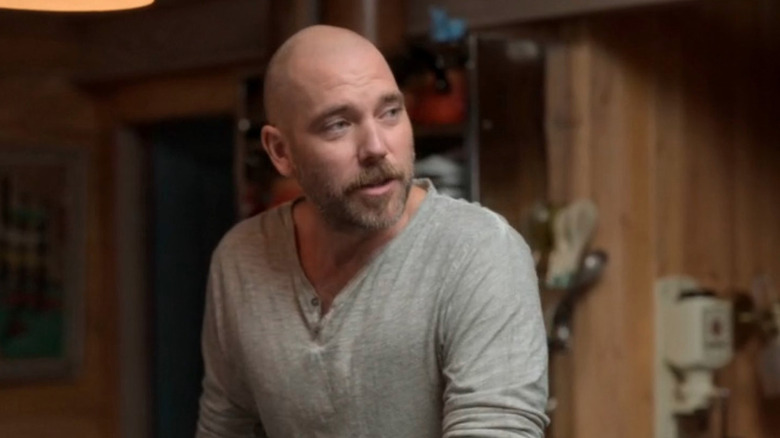 Apple TV+
Early on, "Sunflowers" doubles down on the Dutch directness that was already well-established by Jan Maas (David Elserdoorn), which might make it challenging to bring in a local and turn him into a viable romantic interest for the reserved Rebecca. Fortunately, the show cast Matteo van der Grijn in the role. Though he's an incredibly prolific actor with dozens of credits, he's so quintessentially Dutch that he doesn't even have an English-language Wikipedia page. Though this means you're unlikely to know his work unless you're really into Dutch cinema and TV shows, well — suffice it to say that he's the guy the Netherlands call when they need someone to voice Buzz Lightyear for the local dub of "Lightyear." As a fun bonus, his very first movie role was in 2008's "Tiramisu," a film that heavily featured ... a houseboat.  
This combination of quintessential Dutchness and sheer star power makes van der Grijn a great match for Hannah Waddingham's combination of movie star glamour and magnificent comedic chops, and as a result, the Dutch stranger's chemistry with Rebecca is palpable even without the script-mandated similarities in their backstories ... and even when he's delivering blunt points about Alzheimer's and strange women walking on bike lanes.