Who Plays Jordan On Netflix's Beef?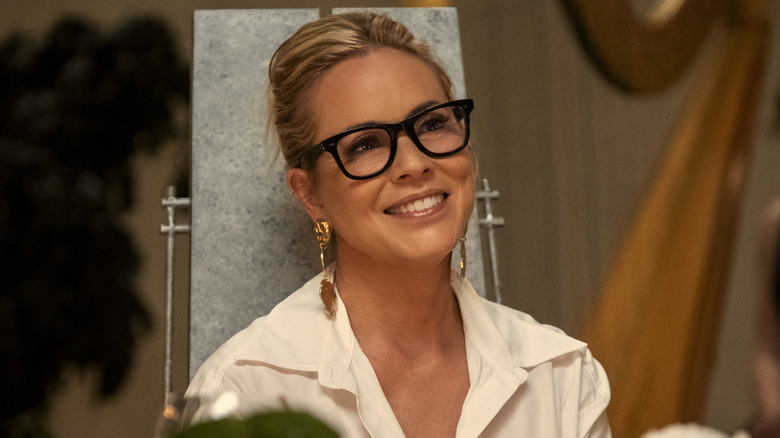 Andrew Cooper/Netflix
While the focus of "Beef" is the tension and vitriol between Danny Cho (Steven Yeun) and Amy Lau (Ali Wong), the popular Netflix series is filled with supporting characters who have a role in raising the stakes between the two enemies. Some, like Danny's brother Paul (Young Mazino) and Amy's husband George (Joseph Lee) are looped into Danny and Amy's mess as the two try to get information on one another. Others, such as Jordan, is pulled into their messy feud simply because the circumstances make it possible.
Jordan owns Forsters, the home improvement chain that wants to buy Kōyōhaus, Amy's plant business. She's a wealthy woman who gets what she wants, whether it's her brother's wife or a chair that isn't for sale. Throughout the series, Amy bends over backward trying to stay in Jordan's good graces, but in the end, even Jordan can't outrun the dangerous situation Amy and Danny have created.
Maria Bello plays the arrogant and oblivious Jordan. As a longtime Hollywood actor, Bello has been flexing her talents for some time, whether its in shows like "ER" or films like "A History of Violence."
Her role in A History of Violence showcased her talent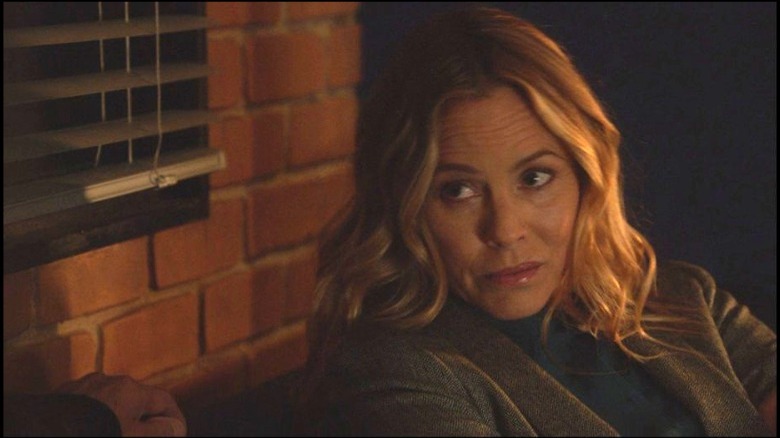 CBS
After guest appearances in television series "The Commish" and "Due South," Maria Bello got her big break when she was cast as Mrs. Smith opposite Scott Bakula in the spy drama "Mr. and Mrs. Smith." The show was canceled after one season, and she moved on to "ER," playing Dr. Anna Del Amico in Seasons 3 and 4. 
She also played bartender and bar owner Lil in "Coyote Ugly" in 2000, and her film career began to take off there. She then had follow-up roles in "The Cooler," "Secret Window," and "Assault on Precinct 13," but playing Edie Stall opposite Viggo Mortensen in "A History of Violence" showed audiences that Bello can handle intricate, complex characters and stories. A few years later she took over the role of Evy O'Connell in the third installment of "The Mummy" franchise, "Tomb of the Dragon Emperor."
She returned to television in 2011 to star in her own series, "Prime Suspect," as Detective Jane Timoney. While her performance as the tough New York detective was praised, the series didn't come near the success of its UK counterpart and was canceled after the first season. She also joined "NCIS" in 2017, playing Jacqueline "Jack" Sloane, a forensic psychologist and love interest of Leroy Jethro Gibbs (Mark Harmon). "Meanwhile, "Beef" is Bello's first role after a two year absence.