Who Plays Clara On Mrs. Davis?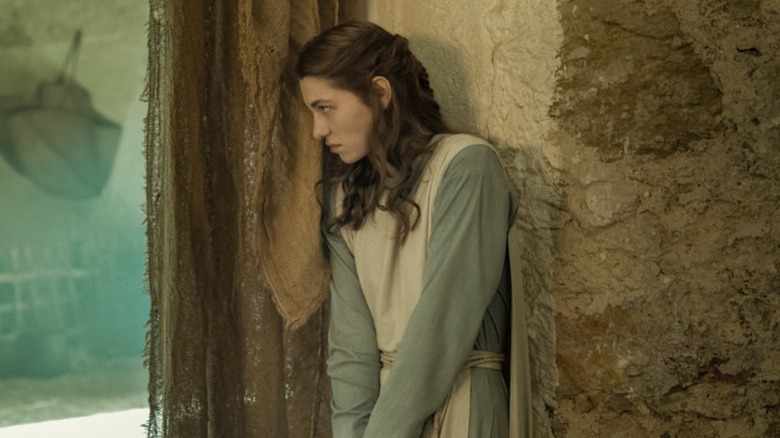 Contains spoilers for "Mrs. Davis" Episode 4, "Beautiful Things That Come with Madness"
From Scotland to the Vatican, "Mrs. Davis" Episode 4 continues the show's trend of constantly subverting expectations, raising stakes, and introducing new angles to plot points that the viewer was only beginning to comprehend. In fact, "Beautiful Things That Come with Madness" takes things even further with a twist that upends the very first scene of the show.
The sneaker-themed "The British Knights Miracle" twist suddenly makes the central figure of said scene, Clara, even more of a focal point than she already was, and the viewers — much like Simone (Betty Gilpin) — are completely and utterly confused about ... well, pretty much everything, really. Knowing that Clara is now in the driver's seat of whatever the show's Grail-themed narrative will choose to be in the next episode, it's high time that we take a closer look at her actor, Mathilde Ollivier. Here's what she's been up to before joining the strange, wonderful world of "Mrs. Davis."
Mathilde Ollivier has seen a strange plot twist or two over her career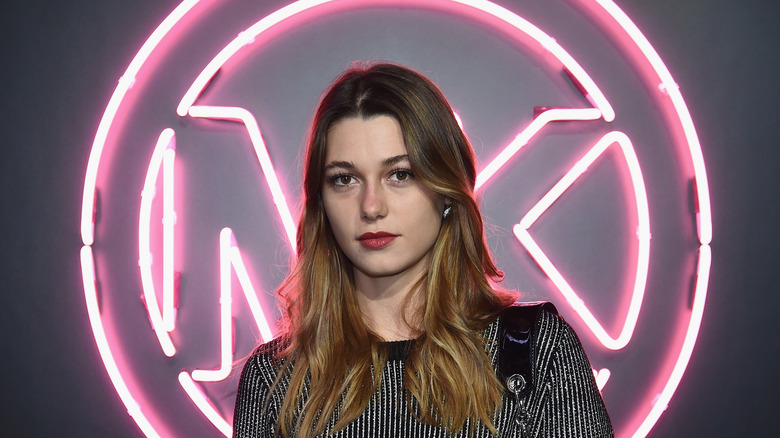 Dimitrios Kambouris/Getty Images
Perhaps we should have expected Mathilde Ollivier to have a bigger, badder role than initial appearances may have suggested. After all, while her first screen roles only date back to 2016, she's already had the chance to learn from some of the biggest names from the industry's past, present, and future. In 2018, she starred in "Overlord," the J.J. Abrams-produced alternate-history WWII horror film that featured a healthy mix of genre veterans and up-and-comers ranging from Wyatt Russell ("Lodge 47," "The Falcon and The Winter Soldier") and Jovan Adepo ("Fences," "The Leftovers") to Pilou Asbaek ("The Castle," "Game of Thrones") and Bokeem Woodbine (FX's "Fargo," "Spider-Man: Homecoming"). In the 2020 time loop action movie "Boss Level," she played Gabrielle opposite folks like Michelle Yeoh, Frank Grillo, Naomi Watts, Ken Jeong, and Mel Gibson. 
As it happens, Ollivier also has ample experience starring in shows that feature cliffhangers that leave fans stunned. After all, as the French passenger Clémence she was a key part of the ensemble cast of Netflix's "1899," the ship mystery from the makers of the mind-bending "Dark." Looking at her CV, it's clear that Ollivier is just about the perfect person to play what just might turn out to be the most mysterious character in "Mrs. Davis" so far.