Netflix's 1899 Leaves Fans Completely Stunned With A Crazy Cliffhanger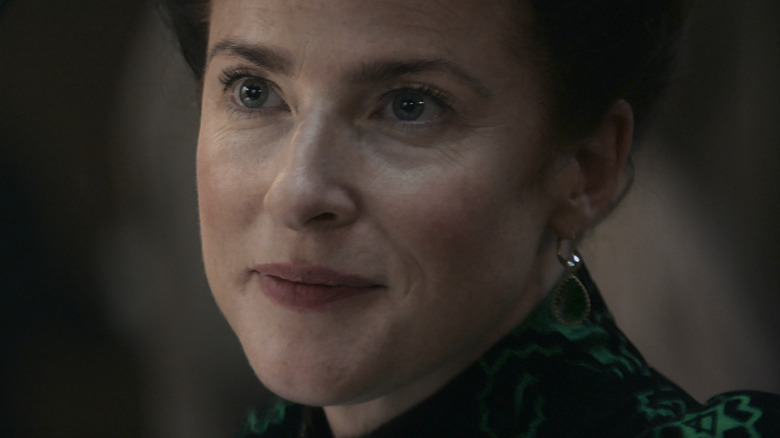 Netflix
Contains spoilers for "1899" Season 1
It shouldn't come as much of a surprise to learn that the debut season of "1899," the new Netflix sci-fi series from "Dark" creators Jantje Friese and Baran bo Odar, is full of twists, turns, and surprising revelations. Over the course of the show's first eight episodes, "1899" slowly peels back the layers of its numerous mysteries. Along the way, the series also delivers more than its fair share of stunning sci-fi images, many of which are likely to conjure both awe and confusion among those watching "1899" from the comfort of their own homes.
That said, "1899" Season 1 waits until its final two episodes to actually start delivering many of the reveals and confirmations that fans were anxiously waiting to receive all along. "1899" Episode 7, for instance, finally confirms that the show's period world, including its steamships, vintage technology, and various mind-bending passageways, are all part of a simulation. The same goes for everyone in "1899," all of whom have been forced to relive the same loop over and over again within the show's all-encompassing virtual reality.
That isn't the biggest reveal that "1899" has to offer, though. As a matter of fact, Friese and Odar's follow-up to Netflix's "Dark" saves its biggest reveals for the final five minutes of its Season 1 finale.
The 1899 finale has left viewers begging for a second season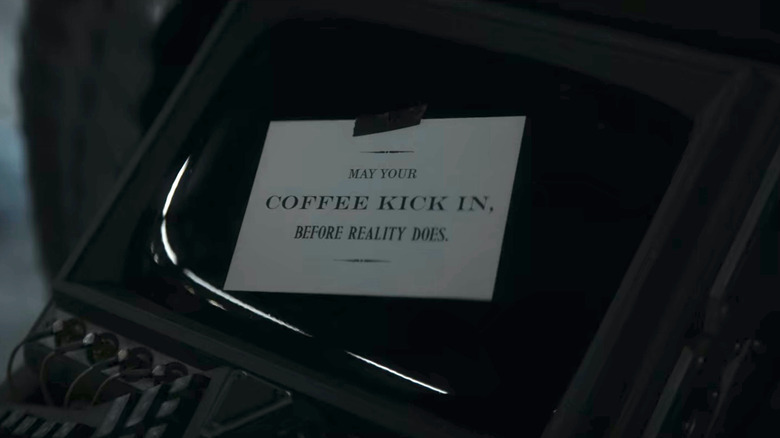 Netflix
In the closing moments of "1899" Season 1, viewers learn that the show's characters have not only been trapped in a simulation all along but that they are also traveling through space aboard a ship appropriately named "Prometheus." As Maura Franklin (Emily Beecham) looks around at her and her fellow passengers' technologically advanced compartment, she learns via a computer status update that the year she's living in is not actually 1899, but 2099. Moments later, Maura receives a message from her mysterious brother, Ciaran, who tauntingly tells her, "Welcome to reality."
Suffice it to say, the final minutes of "1899" Season 1 have elicited some strong reactions from the show's viewers, many of whom are already clamoring to see the series' still-unannounced second season. On Twitter, @bluemoon_bi wrote, "I didn't expect that ending. My jaw literally dropped," while @beingshubho admitted, "I was gearing up for a final twist for sure but didn't exactly know what to expect at the end. Glad to say, I wasn't disappointed." Elsewhere, @NeelanjonaD tweeted, "I finished '1899' today and I definitely need a season 2. You can't leave it on a cliffhanger there."
In other words, while some fans seem to think "1899" doesn't quite live up to "Dark," it's clear that the new show's Season 1 finale has already made a lasting mark on others. Now, all that remains to be seen is whether or not Netflix does renew "1899" and give it the chance to follow up its Season 1 finale with another batch of episodes.