VPR: Peter Madrigal's Theory About His S10 Date With Raquel Has Him Seeing Red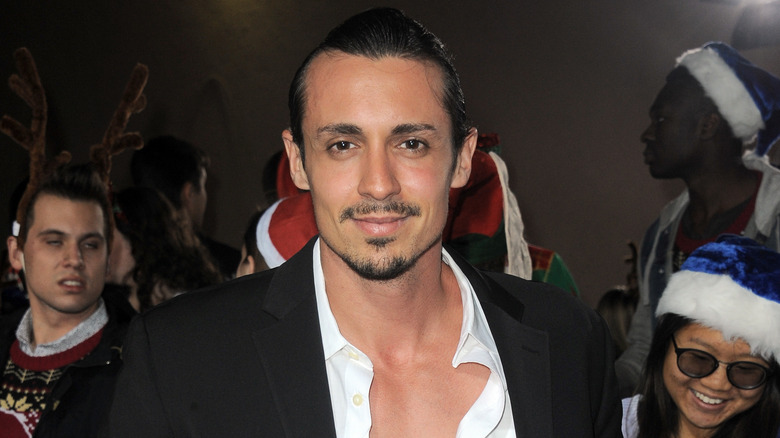 Albert L. Ortega/Getty Images
As the "Vanderpump Rules" scandal affectionally dubbed "Scandoval" keeps rolling along, more cast members keep speaking out — and this time, it's longtime SUR manager Peter Madrigal.
During an appearance on Hollywood Life's "Pay Attention Puh-Lease!" podcast, Madrigal — who also recently appeared on former cast member Kristen Doute's podcast to talk about Scandoval — opened up about his brief fling with Rachel "Raquel" Leviss. Since the two briefly dated, news broke that Leviss was having a months-long emotional and physical affair with Tom Sandoval while he was still with his girlfriend of nine years, Ariana Madix. (Obviously, Madix and Sandoval split up immediately after she discovered explicit videos of Leviss on his phone.)
According to Madrigal, he was "dragged into" the whole ordeal thanks to his involvement with Leviss — and it's worse than that. "I was used as a scapegoat," he said. "I was used to cover up this illicit affair." 
"When you do that, then a different animal comes out," Madrigal continued. "People think, 'Oh Peter's a nice guy, he's not gonna do anything.' That is wrong. That is bold faced wrong," Peter said. "You insult me, I'm coming at you. Just because I'm nice and want to keep the peace doesn't mean you can insult me to my face and behind my back on national TV." He definitely doesn't have high hopes for Sandoval and Leviss either, saying Sandoval is "probably going to cheat on her."
There's no love lost between Peter Madrigal and Rachel Leviss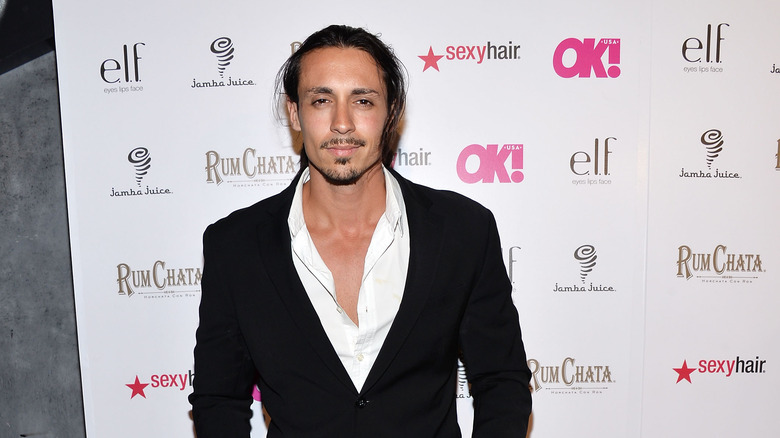 Amanda Edwards/Getty Images
Madrigal didn't have anything nice to say about Leviss either, frankly — which is understandable. "I don't know what kind of person would do something like this," he said. "She's a person who kept everything very secret. That's not someone I want to be associated with. It's kind of terrifying, actually. To think that someone like this, you think she's a nice person, and all of a sudden she turns out to be something completely different."
The reality star then revealed he was not present at the taping of the highly anticipated "Vanderpump Rules" Season 10 reunion, but that he would have had some harsh questions for Leviss if he'd gotten the chance to ask her about her affair with Sandoval — including how she could hurt Madix, who was, by all accounts, one of her closest friends. "I would ask her, 'So, you were hooking up with Sandoval this entire time? ... Why would you do something like that to another person? Why would you sit around at your apartment chilling with Ariana, who is your friend, and be banging her man behind her back? What kind of person does something like that?' That's what I would say," Madrigal said.
Madrigal certainly isn't wrong, and the biggest scandal within Scandoval is due to the fact that Leviss was close friends with both Madix and Sandoval... though she was clearly more than friends with the latter. 
The Vanderpump Rules reunion is definitely going to be explosive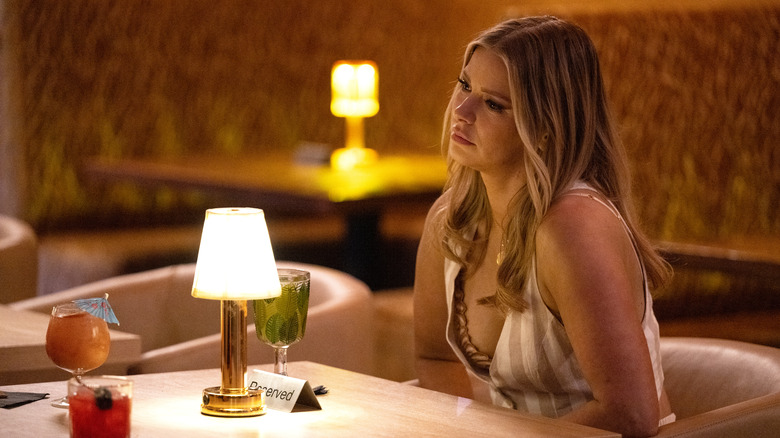 Amanda Edwards/Getty Images
Reality show reunions are pretty much always explosive, and throughout its nine previous reunions, "Vanderpump Rules" has certainly been no exception. Cast members have attacked one another verbally, walked off set crying, and just generally torn each other to shreds... but if Madrigal is to be believed, we ain't seen nothing yet.
"I heard that there was a fight that almost broke out. I think it was James and someone else," Madrigal said, referring to Leviss' former fiancé DJ James Kennedy. Rumors of an on-set fight during the reunion, which will span several parts, have been swirling for weeks, but the identities of those involved have been a mystery; if it was Kennedy, then that would make sense, considering his painful split from Leviss, his rampant anger management issues, and his friendship with Madix, the only fully wronged party here. (Kennedy was unfaithful to Leviss during their relationship, but still.)
Fellow cast member Tom Schwartz also weighed in on the reunion during an appearance on "Watch What Happens Live," saying, "I have never seen such a ruthless denunciation of two human beings in my life. Ariana had a fire in her. I mean, she eviscerated those two. I didn't know she had it in her. I've never seen anything like it in my life. Tom [got more heat], for sure. Raquel took some blows, but, yeah, Tom got just eviscerated."
The "Vanderpump Rules" reunion airs on May 24 on Bravo, with new episodes every Wednesday before then.