A Whole Bunch Of Spider-Man Movies And Venom Are Coming To Disney+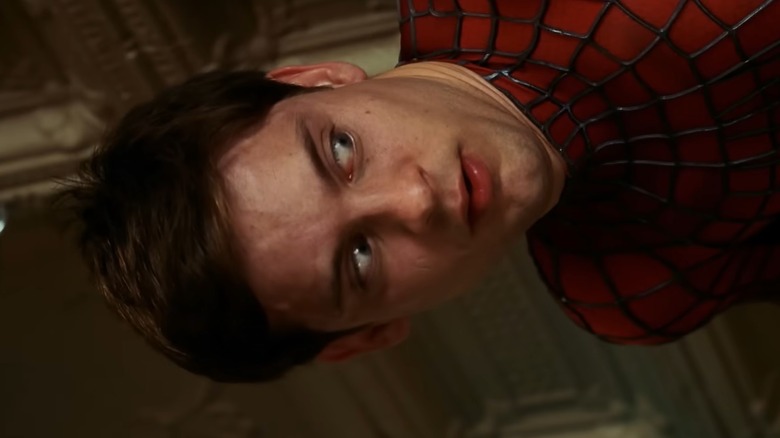 Sony Pictures Entertainment/YouTube
Due to the complicated film rights situation regarding your friendly neighborhood Spider-Man, some of the wall-crawler's most beloved big screen adventures have never been available to stream on Disney+, despite Disney owning the entire Marvel Comics brand outright. Thankfully for fans, that is about to change, and Disney has announced on Twitter the arrival of several "Spider-Man" movies to the platform very soon.
Every "Spider-Man" fan has their own opinion on the relative merits of the hero's movies, but perhaps most excitingly of all, this means that Sam Raimi's "Spider-Man" trilogy starring Tobey Maguire as Peter Parker will soon be coming to Disney+, on April 21, to be exact. That's the same day that the cultishly defended 2012 Andrew Garfield outing "The Amazing Spider-Man" swings onto the streaming platform, but fans of "Spider-Man: Homecoming" starring Tom Holland will have to wait until May 12, which happens to be the day that one of Spider-Man's greatest foes, the black-suited symbiote known as Venom, is also making his Disney+ solo debut.
Venom is also coming to the platform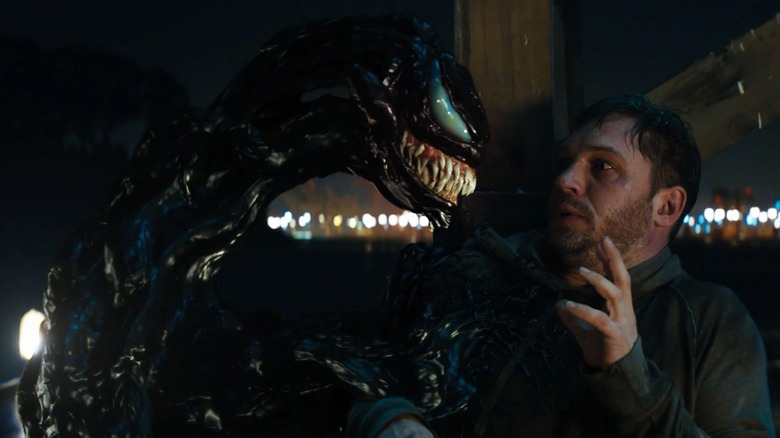 While Disney's Twitter thread stops there, the press release from Marvel's official site includes a couple additional tidbits of interest to Spidey fans. Also on May 12, the same day as "Spider-Man: Homecoming," "Venom" is also making its way to Disney+. While not technically a "Spider-Man" movie, Venom (Tom Hardy) is of course a "Spider-Man" villain in the comics, repurposed as an anti-hero for this eccentric adventure.
That's all for specific "Spider-Man" titles swinging, crawling, or thwipping onto Disney+ in the near future, but the Marvel announcement does have something else tucked away in italics at the very bottom of the page that might be of interest to fans: "Additional titles from Sony Pictures' film and television library are expected to premiere on Disney+ in the U.S. later this year."
There's no telling what that could mean, but it is intriguing, and good news for fans who are worried about running out of things to watch on Disney+.