From's Harold Perrineau Talks Paranoia And Parenting - Exclusive Interview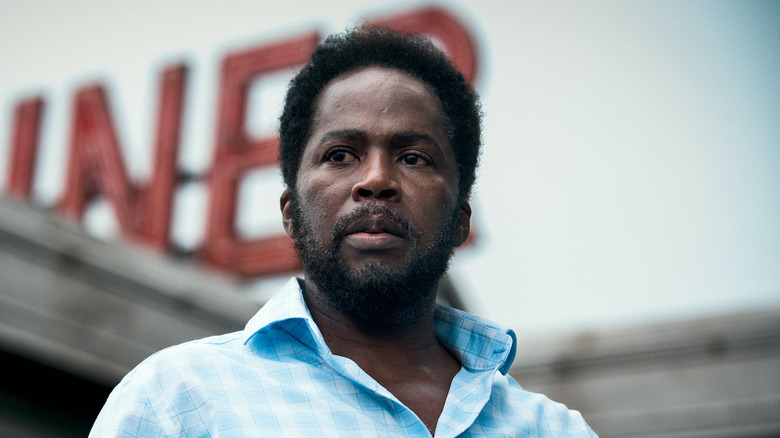 MGM+
Harold Perrineau has encountered unexplained forces before — after all, he was on "Lost." But he's never encountered anything quite like the monsters and ghouls on MGM+'s "From," and in the second season, things get even tenser. His character, Boyd Stevens, goes on a journey to find a way out of the town everyone on the show is trapped in, but he's not alone. He secretly takes Sara, the girl who killed her brother (and several others), with him, and when he gets back and the town finds out, he'll have a lot to answer for. First, though, Boyd has to get through their ordeal in the woods — and discover if there are worse things there than the monsters that stalk the town and occasionally eat the townspeople.
Perrineau has over one hundred credits to his name in everything from "The Matrix Reloaded" and "The Matrix Revolutions" to "The Best Man." In a career that started in 1986, he has appeared in dozens of TV shows and movies including "Oz," "28 Weeks Later," "Sons of Anarchy," "Constantine," "Claws," and of course, "Lost." Whoever he appears as, he's always believable — and that's especially necessary in "From," with its unnerving premise and scary monsters. In an exclusive interview with Looper, Perrineau discussed how his character's insecurity in the second season of "From" became his reality too and how being a parent informed his interactions with the townspeople in these episodes.
'It was really uncomfortable'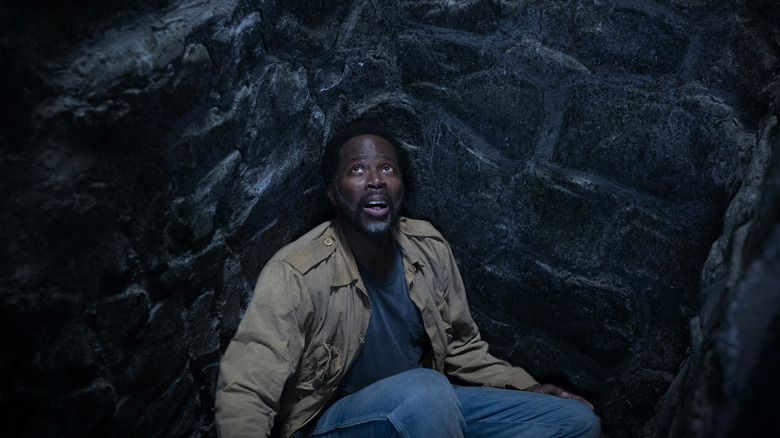 MGM+
Your character has been locked in this struggle with God knows what. He has been on this journey for the town, theoretically, but really, it's become more personal. What were your feelings about what has happened?
I was excited about what was happening for Boyd, but that being said, it was really uncomfortable because I'm one of those actors that ... I need to know — as [much] as I can — how I would respond to a particular thing. Boyd, especially with this season, is so insecure. All season, I had the same kind of, "Hey, is there something on my face? Am I okay?" — insecure everywhere I went.
I felt as insecure as Boyd felt, so it was exciting to try to play that. It was exciting to be there for that. But it's making [me] feel insecure about the premiere and about this season because I'm a little ... I think it worked, but I can't be sure. I didn't have a thing that was set that I could do. I'm looking forward to seeing how the season plays out.
I think you'll find that people will respond. They will like it.
Oh, good.
Playing the game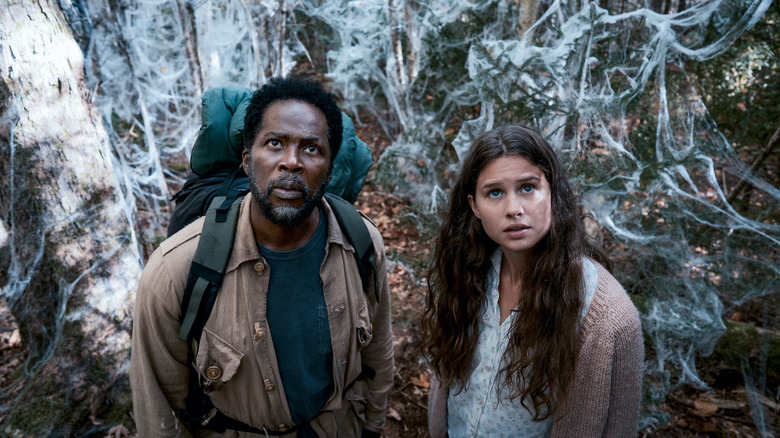 MGM+
[Boyd has] also made very specific decisions when it comes to Sara, and the townspeople may not like a lot of that. What have you thought about his decisions when it comes to her?
Those are tricky. Here's one of the things where I feel like [this is] the way I was able to use it as an actor: There are times when your kids know exactly what they want, but as the parent, I understand what that will get them, or I understand a little bit more about the situation than they can actually comprehend. And while they really want it [and] they're angry — "You got to tell me," or "I have to do this" — you realize that they won't be able to comprehend it all. I feel like Boyd had to do that with almost everybody in the town.
Boyd went into that faraway tree. Boyd was out in the rain with her. Boyd saw her save his life. Boyd watched her vulnerability. But when people are so mad because she murdered her brother, there's no telling them, "Hey, I know she murdered her brother, but she pushed me into this tree that sent me into someplace I didn't understand." They don't want to hear it.
Boyd had to play this real game that, as a parent, I've had to play. I understand it a little more, and I have to trust that I understand it. "I know you want the truth, you want it all. You want it right now. I just can't." [It's] that struggle, that kind of constantly twisting up. He wants to satisfy and help people, but he can't do it. That's the rub that happens all season. In the midst of that, he doesn't know if he knows what he's doing. That's the constant rub throughout the entire season.
The second season of "From" begins Sunday, April 23 on MGM+.
This interview has been edited for clarity.