Ginny & Georgia: Marcus' Relationship With Ginny Has Fans Divided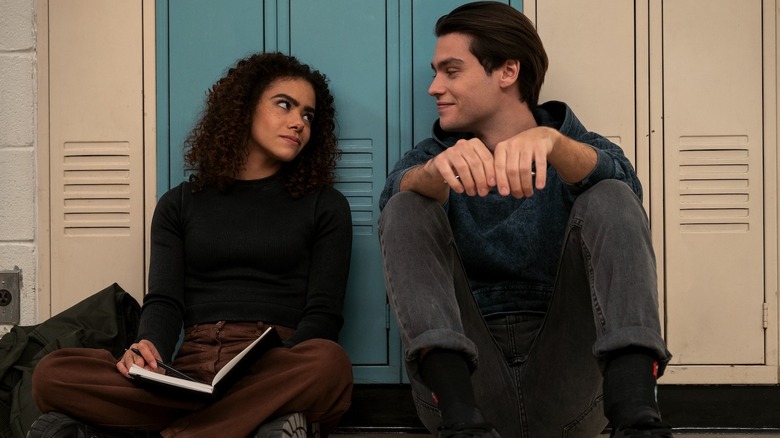 Amanda Matlovich/Netflix
In the Netflix series "Ginny & Georgia," high school student Virginia "Ginny" Miller (Antonia Gentry) has an immediate connection with her neighbor, Marcus Baker (Felix Mallard), after making Wellsbury, Massachusetts, her home. Despite embarking on a sexual relationship with the troubled skateboarder, Ginny decides to date her classmate, Hunter Chen (Mason Temple), known for his sunny disposition. However, that relationship does not last in part because of her disloyalty. In the second season, Ginny and Marcus determine they want to exclusively date and put a label on their relatively rocky romance. Unfortunately, Marcus walks away from his relationship with Ginny due to his depression. While the slam poet is initially angered by the split, she promises to remain Marcus' friend as he attempts to improve his mental health.
Marcus' complicated relationship with Ginny seems polarizing among "Ginny & Georgia" fans. For instance, the Reddit user u/JuggernautPuzzled asserted they did not approve of the teenagers' romance in a January 2023 thread on the "Ginny & Georgia" subreddit. "[T]hey're not cute together, they barely even have any chemistry and when they do it seems forced," the user shared. While some fans echoed that Marcus is not the ideal partner for Ginny in the comments section, u/annieobviously believes the former couple has a strong emotional connection. 
Several fans also criticized Marcus in a 2021 Reddit thread. One commenter suggested they were alarmed by his habit of making his way inside the Millers' home without an invitation. U/Responsible_Cry233 also wrote that they believed Marcus manipulated Ginny in Season 1. However, u/jnguyen8863 shared they found the character relatable despite his difficulty communicating his emotional needs.
Fans discussed Ginny and Marcus' breakup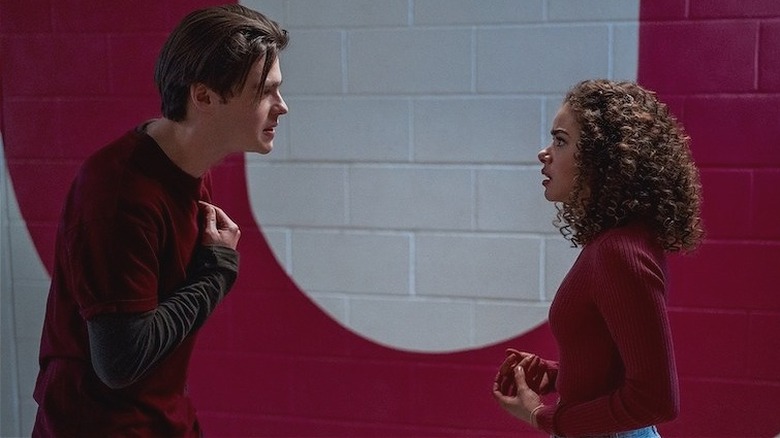 Marni Grossman/Netflix
One Redditor, u/FourLeafClover0, started a discussion thread in January 2023 on the "Ginny & Georgia" subreddit where they shared that they appreciated Ginny's romance with Maxine "Max" Baker's (Sara Waisglass) twin in Season 2. "I love how they explored the different dynamics of Ginny and Marcus's relationship and focused on their internal struggles, which gave so much more realistic depth and meaning," wrote U/FourLeafClover0. They also noted they would like the show's writers to delve into their friendship in future seasons of "Ginny & Georgia." A Reddit user, u/COTAnerd, replied that they felt the breakup was well-written. "It was actually really beautiful, but so painful," they wrote. In addition, the commenter, u/Artichoke_Quirky, explained they thought Marcus and Ginny should have a platonic friendship until they can appropriately deal with their self-destructive behaviors.
Antonia Gentry also shared her belief that her character and Marcus should pump the brakes on their romance due to their mental health issues in a January 2023 TV Guide interview.
"I do think they should be friends right now. I think that they need to be there for each other in a way that doesn't have strings attached. I think to just trust each other to be there. And then maybe down the line when they are both healthier," said the actress.