Why These Virgin River Characters Might Not Return For Season 5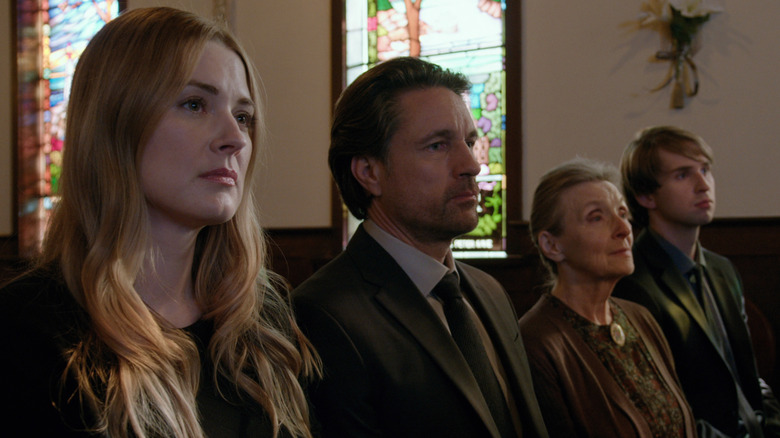 Netflix
Even though the main storyline on "Virgin River" is the evolving romance between Melinda "Mel" Monroe (Alexandra Breckenridge) and Jack Sheridan (Martin Henderson), their love story is supported by a talented ensemble cast. Mel and Jack's relationship definitely gets most of the screen time, but the lives of the other people who live in Virgin River are equally compelling. Season 4 was jam-packed with drama and the finale left a lot of storylines on nail-biting cliffhangers. Change is in the air, and it's possible that a few characters might not return for Season 5.
As the stars of the show, it would be bizarre if Mel or Jack suddenly disappeared, but there are a few characters who have overstayed their welcome in Virgin River. Charmaine Roberts (Lauren Hammersley) and Paige Lassiter (Lexa Doig) are two characters who seem to have no direction. Meanwhile, even though Denny Cutler (Kai Bradbury) made his first appearance at the end of Season 3, his tragic storyline could go one of two ways. Although Charmaine, Paige, and Denny serve different functions within the overall narrative, a few details point to the fact that their days in Virgin River could be numbered.
Charmaine is getting on everyone's nerves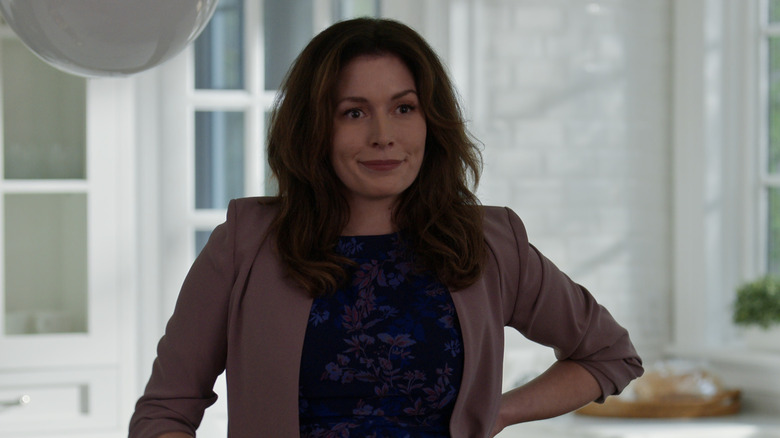 Netflix
Let's be honest, everyone is tired of Charmaine's shenanigans. She's caused more than enough problems for Jack, especially since he was clear from the very beginning that he wasn't interested in pursuing a serious relationship with her. Even when Jack goes out of his way to help her, Charmaine always finds something to be upset about. It seemed like everything would calm down after she married Todd (Patrick Sabongui), but she managed to drop one last drama bomb at the end of Season 4: Jack isn't actually the father of her twins. Finally, Jack doesn't owe her anything, and Charmaine's true nature has been revealed. It would be great to see her hit the road, although Jack and Mel definitely deserve an apology first.
Beyond that, the identity of the twins' real father is one of the biggest unanswered questions from Season 4, so it would be nice to get some closure for that storyline before she's out of Jack's life for good. Since Jack no longer has any connection to Charmaine, it's possible that her storyline will be wrapping up shortly. After all, she isn't a major character in the "Virgin River" novels. There are a lot of differences between the books and the show, and Charmaine's role in the narrative has been changed a lot in order to stir up more drama. There's no way of knowing what will happen with Charmaine next season, especially now that she's confessed the truth.
Paige's storyline is too inconsistent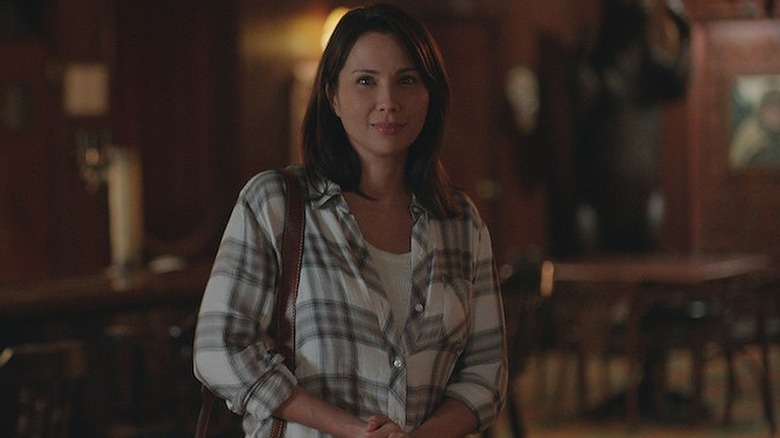 Netflix
Paige Lassiter (Lexa Doig) was introduced in Season 1 as a seemingly innocent baker whose main focus is raising her young son, Christopher (Chase Petriw). However, John "Preacher" Middleton (Colin Lawrence) has always been too curious for his own good. Once Preacher starts to get to know Paige, he quickly realizes that she has more than a few skeletons in her closet. Her real name is actually Michelle Logan, and she's on the run from Christopher's abusive father. Preacher is there to help her pick up the pieces after she accidentally kills her ex, Wes (Steve Bacic), and it looks like he'll be helping her hide another body after what happened with Vince (also Bacic) in the Season 4 finale.
Paige keeps getting Preacher caught up in her nonsense when, quite frankly, he has gone above and beyond to help her and Christopher. He takes care of Christopher when Paige is forced to go on the run — a plot line that means she's barely around. It's hard to invest in Paige, even if her storyline is compelling when it does get attention. She's brought Preacher nothing but trouble, so seeing Paige leave Virgin River for good wouldn't be the worst thing in the world.

If you or someone you know is dealing with domestic abuse, you can call the National Domestic Violence Hotline at 1−800−799−7233. You can also find more information, resources, and support at their website.
Denny has a choice to make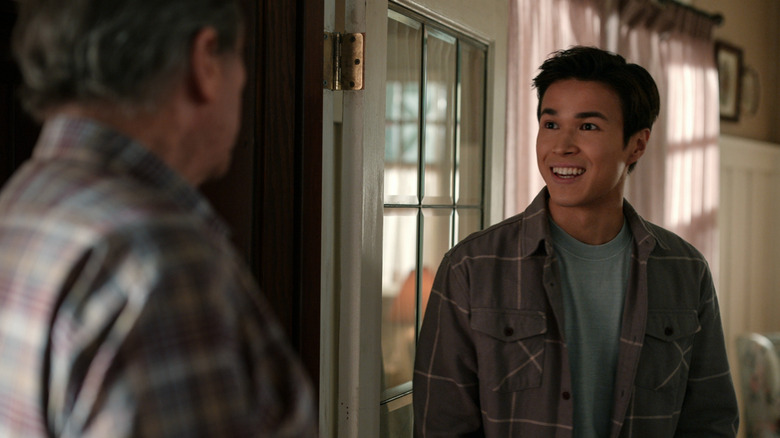 Netflix
The residents of Virgin River were shocked when Denny Cutler (Kai Bradbury) arrived in town claiming to be the grandson of Doc Mullins (Tim Matheson). Despite Connie's (Nicola Cavendish) theory that Denny is a con artist after Doc's money, viewers eventually learn Denny's big secret. He really is Doc's grandson, but he has Huntington's disease. Denny refuses to start a relationship with Lizzie (Sarah Dugdale) because of his diagnosis, even though they clearly care about each other. His actions are understandable, though his announcement leaves his character's future up in the air. He could either stay in Virgin River for a while and spend more time getting to know Doc and Hope (Annette O'Toole), or he could leave town to seek treatment elsewhere.
There's no shortage of drama in this sleepy town, so fans might not be missing much if Denny moves on. On the other hand, Denny sticking around wouldn't be so bad. He and Lizzie definitely have chemistry, and a potential romance between the two could provide the opportunity for a juicy love triangle once Ricky (Grayson Gurnsey) gets back from boot camp. Viewers will just have to wait and see which characters will be sticking around for Season 5.