The Righteous Gemstones Music Was Inspired By '80s Pop Star Barbara Mandrell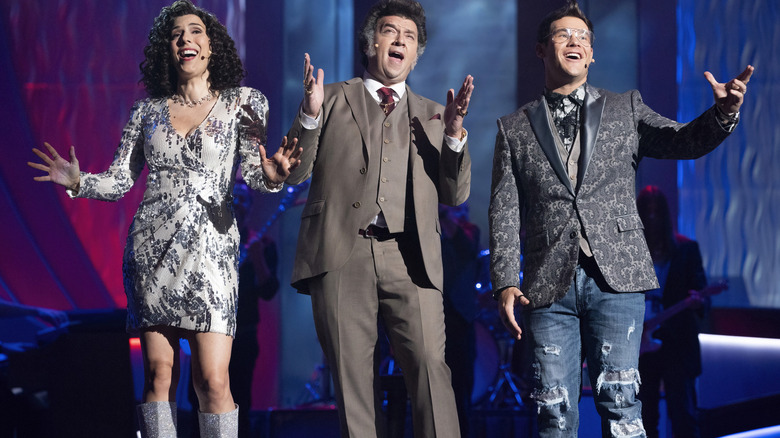 Ryan Green/ HBO
There are many reasons why fans have adamantly watched "The Righteous Gemstones" for its first two seasons. It's a crown jewel of HBO's programming, and it's outright hilarious with its profane humor and social commentary on contemporary religion. There's always some kind of mystery at the heart of its season that requires solving. But for some, the highlight of the HBO series is the original music. 
Big, bombastic church songs are all the rage in American Christianity, and while it would be easy to poke fun at these tunes, "The Righteous Gemstones" does an excellent job of crafting songs that sound like they could legitimately be used at mass. That's all thanks to the show's songwriter and composer, Joseph Stephens, along with Jennifer Nettles. From "Misbehavin" to "Sassy on Sunday," the music team has the works of 1970s-'80s country pop star Barbara Mandrell to thank.
Stephens mentioned to The Wrap how they "did a deep dive with Barbara Mandrell, particularly her hits of "Sleeping Single in a Double Bed" and "Crackers." Stephens went on to say how those songs perfectly captured the vibe they wanted, "There's a pity party, there's... songs that are very catchy. It's a band playing, they're upbeat. They're kind of kind of wholesome, but also really naughty."
Joseph Stephens wanted to strike a balance between jokey and authentic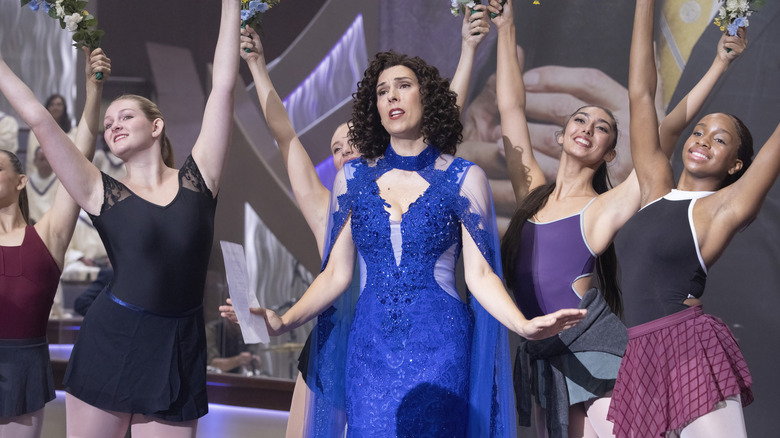 Ryan Green/ HBO
Barbara Mandrell was a pioneer in the music industry. She had a distinctive sound that made her stand apart, and it definitely helped she was a female singer at a time when men dominated the airwaves. Joseph Stephens went on to speak of her influence, "She was one of the first country artists, female country artists, to sing about cheating on a man. You know, during a time when, when male artists were always singing about, you know, other women, so he was, she was, she kind of broke a lot of ground and that and that, that world."
And even though "The Righteous Gemstones" is a comedy, they didn't want a song that was utterly devoid of any gravitas. There was a delicate balance at play, with Stephens mentioning, "We wanted the song to feel like it's akin to that, like it was it's definitely an homage. We wanted to feel kind of jokey, but also very authentic and, and well-loved." But bringing the songs together was truly a collaborative effort between Stephens and Jennifer Nettles. One would come up with an idea, and the other would roll with it. And to bring everything together for "Sassy on Sunday," they brought in a live band to the recording studio so that it would have an authentic 1970s and '80s vibe. 
With "The Righteous Gemstones" Season 3 in the cards, there'll inevitably be even more tunes to get viewers tapping their toes.