Hallmark's A Taste Of Summer Star Eric Winter Caused Some Bickering On Set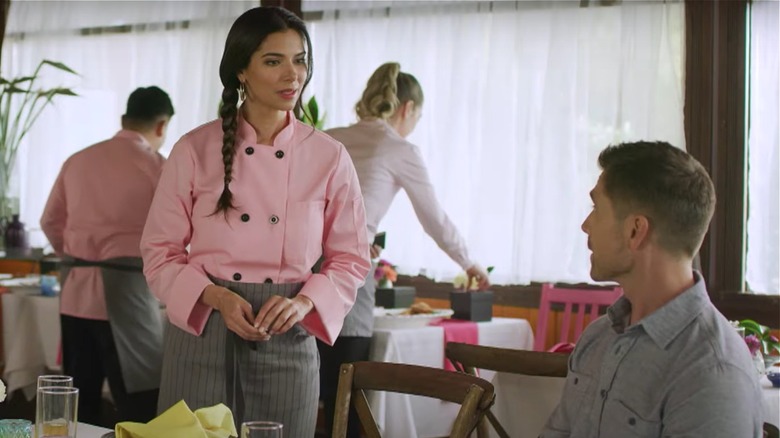 Hallmark
For plenty of married couples, costarring in the same movie together seems like a dream come true. That scenario is what Eric Winter and Roselyn Sanchez got to experience when they snagged top billing for the Hallmark movie, "A Taste of Summer." 
As fun as that experience must have been, one thing that will almost always occur when couples work together is that it's not always easy to keep personal feelings buried inside. According to Winter, not everything was copacetic. 
When the two of them spoke to the Hallmark Channel about their feature film, the actor called out his wife for calling him out on set, an accusation that Sanchez verified. When Winter and Sanchez were filming "A Taste of Summer," Sanchez felt like her husband was having a little bit too much fun on set, which caused some delays. 
"I like to have fun," Winter said. "She's so serious ... This is a fun movie. I was having a blast. I was making everybody laugh." According to Sanchez, this bit of off-camera fun wasn't seen as humorous by some of the powers that be.
"A producer complained that the crew was being way too loud and laughing too hard," she said. "And it's all because of this one [Winter]." Despite the expected on-set marriage-bickering, both confirmed they still had plenty of fun.
Winter thinks Sanchez can be too professional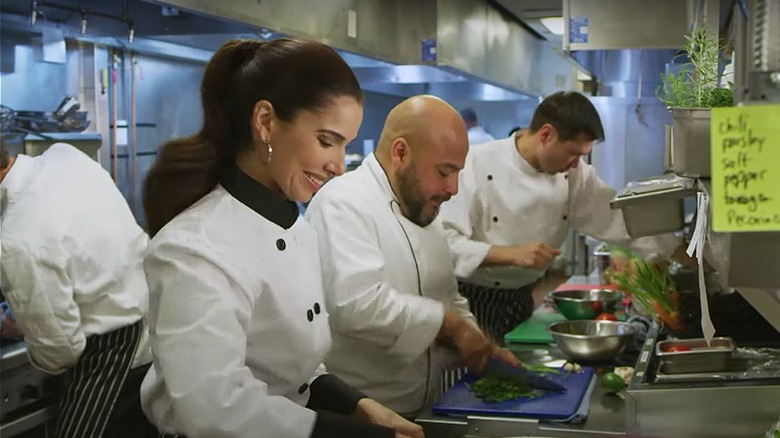 Hallmark
Both Eric Winter and Roselyn Sanchez have enjoyed successful acting careers. Individually, they got their big breaks on soap operas with Sanchez working on "As the World Turns" and Winter contributing to "Days of Our Lives."  It took until 2019's "A Taste of Summer" for the two of them to work together on this Hallmark movie. 
"Everyone was lovely," Sanchez told Media Village, "but the biggest thing was it was the first time we'd acted together." Despite the joy, it was during those off-camera moments when Sanchez couldn't help but express her disapproving feelings toward Winter's unprofessional behavior.
"A Taste of Summer" follows Gabby (Sanchez) as she tries to open up a new restaurant and ends up competing with Caleb (Winter). When commenting on his wife's revelation of his on-set behavior, Winter believes she may be a bit too stiff on the job. 
"I would always tease Roselyn about how professional she was on set," he said. "I like to screw around, and I kept asking her why she looked so angry." Sanchez combatted that remark, claiming she wasn't angry; she was just trying to be the adult in the situation. 
"I'd tell him I wasn't angry at all," she said. "I was just concentrating and trying to work. He was trying to keep everyone laughing so much that one of the producers actually complained. That's how bad he was."