Seven Kings Must Die's Debut Was A Hit (But It Couldn't Beat Murder Mystery 2)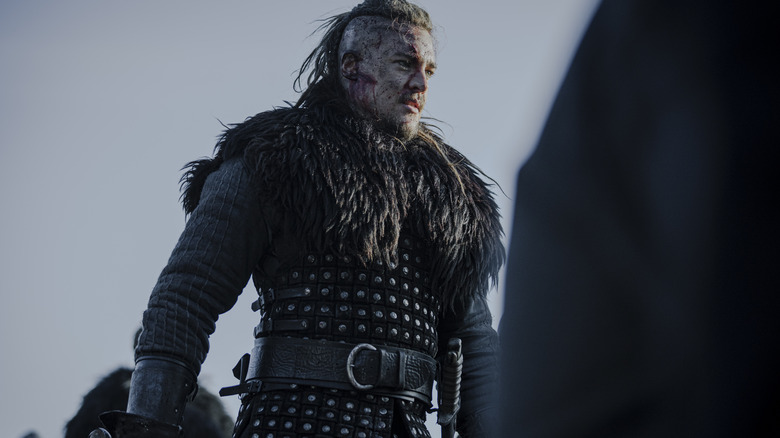 Courtesy of Netflix
When coming out with a new feature-length film, it helps if it's the thrilling conclusion of a beloved drama series. Netflix is learning this the right way with the success of "The Last Kingdom: Seven Kings Must Die." After five seasons of "The Last Kingdom," the last three of which aired originally on Netflix, the story of Uhtred of Bebbanburg (Alexander Dreymon) reaches its conclusion. The movie debuted on the platform on April 14, and in its first week of release, it was the most-watched movie, with 35,500,000 hours watched. This easily handed it the top spot, which is even more impressive considering the week ended on April 16, giving the movie just two days to attain success. 
While they're impressive numbers, it doesn't come close to matching people's obsession with the one and only Adam Sandler. He also had a massive movie come out on the streaming service recently — "Murder Mystery 2" — alongside Jennifer Aniston. That film scored 64,420,000 hours watched in its debut week, so maybe if "The Last Kingdom" comes back for more movies, they should get Sandler involved somehow.
Murder Mystery 2 has had exceptional holdover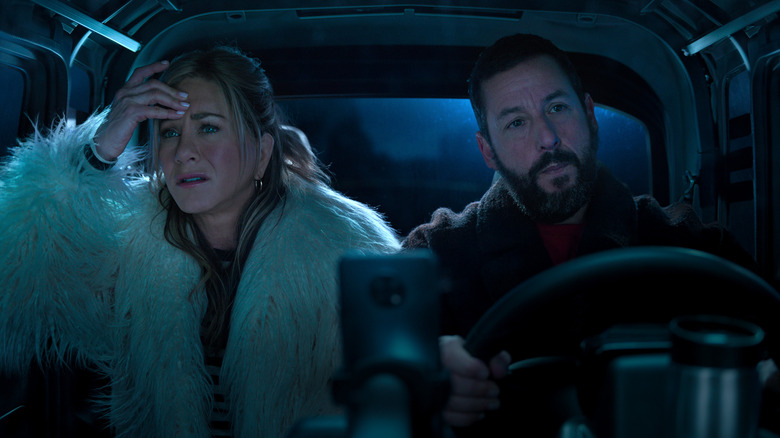 Courtesy of Netflix
It makes sense "Murder Mystery 2" would have a massive debut. It has much more broad appeal, as many people want to sit down after a long week at work and watch an Adam Sandler movie. Meanwhile, "Seven Kings Must Die" is really just for fans of "The Last Kingdom," with probably not many newcomers watching the film without first going through the previous five seasons. What's even more impressive about Sandler's latest is that it's remained consistently within Netflix's Top 10.
"Murder Mystery 2" remained in the top spot for its second week, clocking in 59,840,000 hours watched. And in its third week, which was the release week of "Seven Kings Must Die," it came in third place with 16,930,000 hours watched. Not only that, but the sequel has served the first "Murder Mystery" well. That movie has also re-entered the Top 10 as of late, earning millions more hours watched in the lead-up to Sandler's latest. 
It'll be interesting to see how well "Seven Kings Must Die" does in the weeks to come. It landed the top spot after just two days, so with a full week under its belt, perhaps it'll give "Murder Mystery 2" more of a run for its money.