Virgin River's Tim Matheson Doesn't Think Doc Mullins Would Ever Leave The Clinic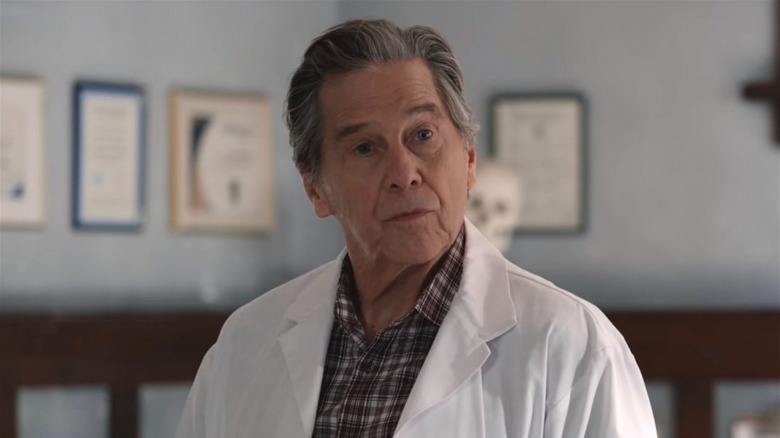 Netflix
Beyond the captivating romance between Melinda 'Mel' Monroe (Alexandra Breckenridge) and Jack Sheridan (Martin Henderson), there are plenty of other characters to pay attention to on "Virgin River." One of the first people Mel meets when she arrives in town is Doc Mullins, the local physician. Played by Tim Matheson, Doc is initially resistant to change and wary of Mel's presence at the clinic, but he ultimately warms up to her and eventually becomes like family to Mel. She pushes Doc to make more connections within the community, forging relationships that make his job even more enjoyable. In fact, Matheson points to Doc's appreciation for the residents of Virgin River as the reason he'll never retire.
"Oh, I don't think he could ever leave the clinic. Because you're taking care of the town, you're taking care of the people. And the reason he came there was to get away from that big-city thing where you don't get to know anybody and you don't have a moment for yourself," Matheson explained during an interview with Entertainment Weekly. "As Doc gets older, you reflect on your life and you want to focus more on the people in your life rather than the work in your life. So to make some space for more personal connection would be very important for him." 
It's nice to hear that Matheson doesn't see Doc hanging up his stethoscope anytime soon, but a retirement storyline could be an opportunity for the character to grow in new ways. 
A retirement storyline for Doc Mullins could bring about some interesting developments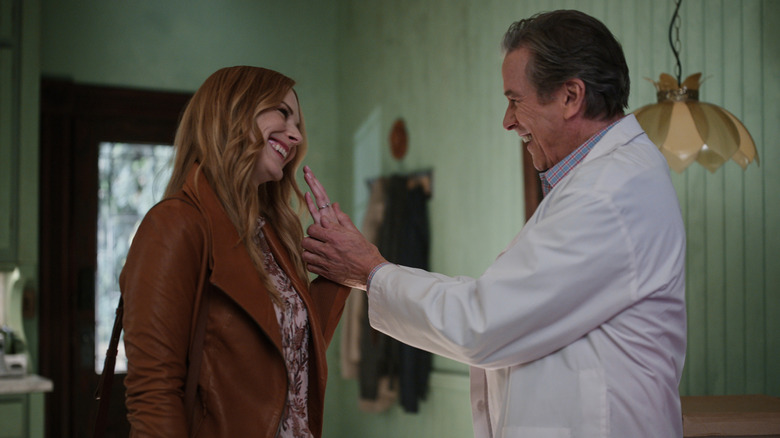 Netflix
Alexandra Breckenridge loves Mel and Doc's father-daughter dynamic just as much as fans do, but it wouldn't hurt to see the aging physician take a break after years of faithful service. Mel could use a few extra hands at the clinic now and then, but she would be able to manage everything in his absence. Still, Doc doesn't seem like someone who would be satisfied spending his days fishing or watching television. He enjoys being busy and he thrives at work, but a retirement plotline would be a much better alternative to what happens to Doc in the books. In book six of the "Virgin River" series, a novel titled "Temptation Ridge," Doc passes away.
It's no secret that there are a lot of differences between the books and the show, so seeing some changes to Doc's storyline wouldn't be hugely surprising. On the show, Doc's health has been less than stellar lately, so it would be great to see him retire and live happily with Hope (Annette O'Toole). Even if Doc does decide to take a step back from the clinic, he could always come back for a visit. His death would be a major blow to Mel, who finally seems to have her life with Jack on track. There's more drama in this sleepy town than meets the eye, so viewers will just have to wait and see what happens when Season 5 premieres on Netflix.