Big Little Lies Season 2 Adds Denis O'Hare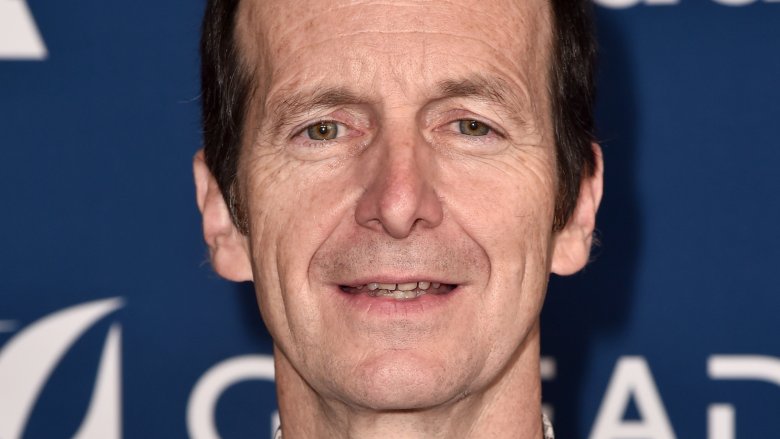 Getty Images
Big Little Lies is bringing on yet another big name for season two. According to Deadline, three-time Emmy nominee Denis O'Hare will have a recurring role on season two of the HBO drama as new character Ira Farber.
Big Little Lies is based on the book of the same name by Liane Moriarty. The first season followed the lives of Madeline Martha Mackenzie (Reese Witherspoon), Celeste Wright (Nicole Kidman), and their new friend Jane Chapman (Shailene Woodley), focusing on their inner struggles. The season was framed by a murder mystery in which viewers had to figure out not only who did it, but also who was killed.
The series was beloved by critics and fans, earning 16 Emmy Award nominations and wins for Outstanding Limited Series, directing by Jean-Marc Valee, and acting for Kidman, Alexander Skarsgard, and Laura Dern. Despite his accolades, Valee will not return for the second season, which will instead be directed by Transparent and American Honey helmer Andrea Arnold.
Season two will be written by the first season's David E. Kelley, with Moriarty assisting with the story. HBO says season two will delve into the "malignancy of lies, the durability of friendships, the fragility of marriage and, of course, the vicious ferocity of sound parenting. Relationships will fray, loyalties will erode... the potential for emotional and bodily injury shall loom."
There is no word yet on what O'Hare's character will be up to on the show, but the veteran actor has a lot of experience playing all types of different parts. He holds two Emmy nominations for his work on American Horror Story, as well as another for his guest starring role on NBC's This Is Us. O'Hare is also known for Milk, True Blood, Dallas Buyers Club, Garden State, and The Proposal. He is next set to star in the drama The Goldfinch and the comedy Late Night.
Meryl Streep leads the new cast for Big Little Lies season two as the mother of Skarsgard's Perry Wright. Returning cast members include Witherspoon, Kidman, Woodley, Skarsgard, Dern, Adam Scott, Zoe Kravitz, Kathryn Newton, Crystal Fox, Sarah Sokolovic, Robin Wiegert, Merrin Dungey, and Poorna Jagannathan. The series is expected to return at some point in 2019.