Yellowstone Season 5 Theory: John Dutton Will Die In Part 2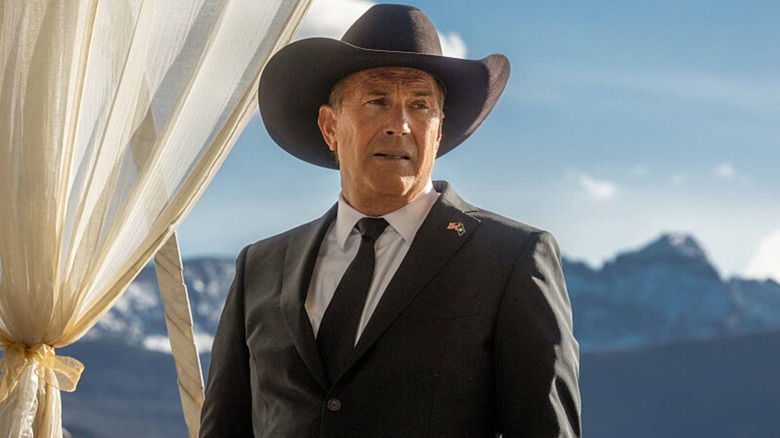 Paramount Network
The first half of "Yellowstone" Season 5 ended in spectacular fashion, but there's been a fair amount of drama going on behind the scenes, too. As reported by Deadline, Kevin Costner, who plays family patriarch John Dutton on the series, only wanted to shoot for a total of seven days for the second half of Season 5. This has naturally thrown many questions in the air, such as whether "Yellowstone" will continue after this season or focus solely on more spin-offs. 
Either way, fans have an idea of how to up the ante on the neo-Western show, and it involves getting rid of Costner's character entirely. One Redditor kicked off a discussion predicting John Dutton will die, stating, "Personally, I predict that Jamie will kill John or at least have John killed, and Beth will know it was him. Hopefully that's how they end Season 5." 
Killing off family patriarchs is all the rage on television these days, and it would be a good way to write Costner off the show while leaving the door open for more stories with the rest of the cast. For many fans, John's death may be the only way to keep "Yellowstone" going.
Fans don't see any other way out for John Dutton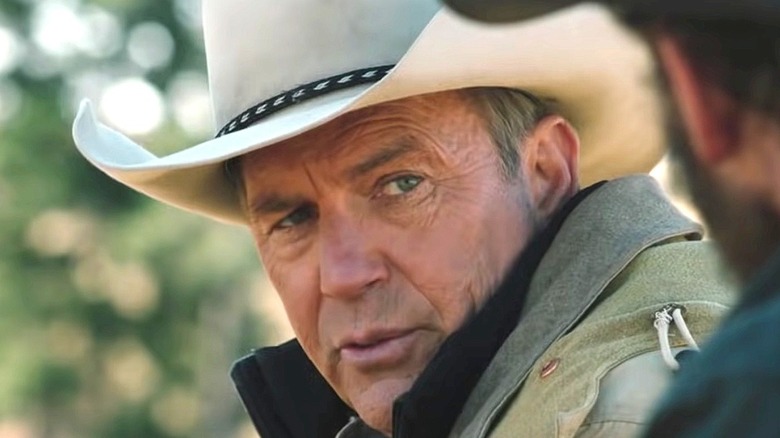 Paramount Network
While the exact future of "Yellowstone" remains unclear, creator Taylor Sheridan isn't short on projects. Several spin-offs are in the works, and Deadline reports how Matthew McConaughey could lead a "potential franchise extension," with cast members of "Yellowstone" joining him on other projects. However, those details are hazy, and it's unclear which cast members, if any, would be part of it. Given all the drama Kevin Costner has caused, many fans think it's likely his time in the series is done. 
Redditor u/caliboundwtheweight thinks the drama adds up too much: "Given that Kevin Costner apparently only wanted to be on the second half of the season's set for a week, I think it's highly likely he's getting killed off one way or another." Others, like u/MrMach82, have something specific in mind for how they want to see John go out: "Definitely kill John. Would send the claim to the Ranch into a frenzy. Maybe McConaughey would be a son of John's from some affair...to add to the claim of the throne."
There's still no release date for when "Yellowstone" Season 5, Part 2 will come out. It's expected to comprise six episodes, which offers little room to cover to potentially wrap up the series, but no doubt fans will tune in regardless.