What Year Is HBO's Perry Mason Set In?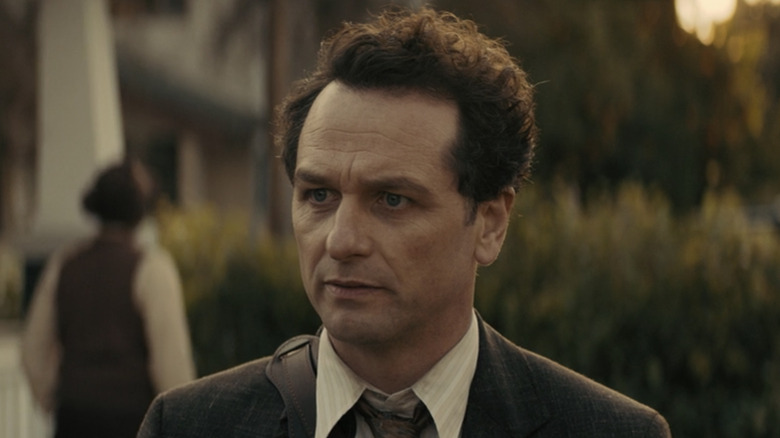 HBO
HBO's "Perry Mason" is a period crime drama that focuses on the titular defense lawyer (played by Matthew Rhys) in Great Depression-era Los Angeles – struggling to fit in with the rest of society after his service in The Great War left him with severe mental trauma. Although the series paints a fairly comprehensive portrait of this time period during the first season (which saw Mason investigating the mysterious kidnapping and murder of a baby) some fans will no doubt want to know the exact year that this series takes place.
Season 1 of "Perry Mason" begins in the year 1931, and in the very first episode of the series we see Mason attending a New Year's Eve party to usher in 1932. As such, every episode of the first season from that point forward is set in the year 1932, excluding the flashbacks to Mason's horrific actions during the war (which are not given a specific date). The series certainly deserves credit for its strong depiction of this tumultuous period in American history, and perhaps even more credit for using this New Year's Eve party to give fans a definitive year and timeline for the series.
Season 2 is set in 1933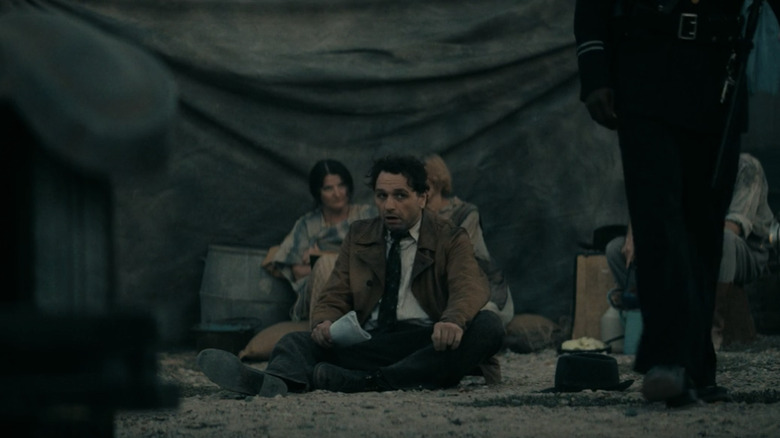 HBO
Although Season 1 of "Perry Mason" primarily takes place in 1931 and 1932, actor Shea Whigham confirmed that Season 2 takes place in the year 1933 — though neither he nor the series itself specify exactly how much time has passed between the first season and the second.
"We're in '33 in Perry Mason," Whigham said during a 2022 interview with Collider. "Perry is in the soup again, and he's gotta figure his way out. Hopefully, Strickland can help him navigate that." Fans will remember that the ending of Season 1 left Perry Mason on a somewhat triumphant note, having successfully won his trial and got Emily Dodson (Gayle Rankin) acquitted for the murder of her baby despite being unable to prove who actually killed said baby.
Saving this innocent woman's life helped set up Mason and his associates (including Whigham's Pete Strickland) as some of the most prolific legal representation in 1930s Los Angeles, though it did nothing to hamper the personal trauma and isolation that continues to haunt Mason daily. True to Whigham's word, 1933 finds Perry Mason once again battling with his past guilt and trauma (particularly in regards to the unfortunate fate of Emily Dodson herself), and a brand new case set to turn his life upside down.