Perry Mason Producer Says The Show's Strengths Are Characters & World Creation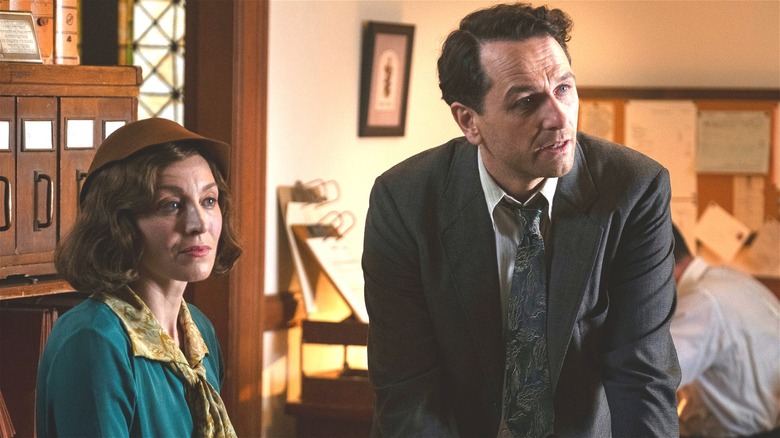 Merrick Morton/HBO
"It's not gonna be your grandfather's 'Perry Mason,'" Matthew Rhys said of the HBO crime drama when the first season aired in 2020. If nothing else, that is hard to argue with. "The Americans" alum plays the titular private detective pulled into a case larger than he expects. Starting with a brutal kidnapping case with echoes of the real-life Lindbergh baby case, Rhys' estimation of the content of the series is correct. Mason struggles with his inner demons that come to the surface during this gruesome case. The success of this angle on the familiar character meant a green light for Season 2, and the creators wanted to make sure the new batch of episodes would have just as much of an impact.
"I think the two strongest elements were the characters that were created through these incredible performances that our actors gave, and then the world creation," producer Susan Downey told Collider. "The craftsmanship that brought 1930s Los Angeles to life was incredible. We definitely wanted to carry both those elements forward." Rhys' performance as the troubled private investigator is beyond reproach, evoking many complex emotions throughout. The same goes for recreating a world that doesn't exist anymore, which took time as well as visual effects to accomplish.
Recreating LA in the 1930's was an impressive endeavor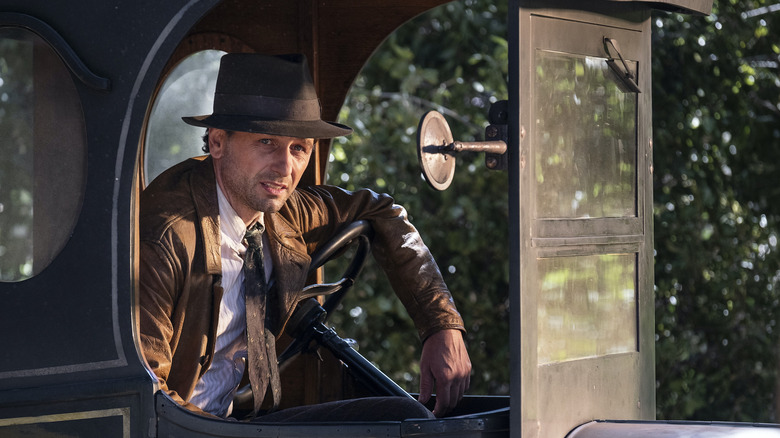 Merrick Morton/HBO
For some directors, visiting the world of crime in the early 20th century is old hat. "Perry Mason" director Tim Van Patten worked on another major HBO series with just as much production value for some time. Facts were important in "Boardwalk Empire" and the production team built authentic sets that reflected the time. After that, going the extra mile for "Perry Mason" just made sense. 
"For me, the whole draw for it was world-building," Van Patten told A.V. Club. "And setting and characters in 1931, 1932 Los Angeles, which was not the '20s of 'Boardwalk,' but was a new world for me. Dave Franco, who was a DP on 'Boardwalk' with me, came along, and we tried to sort of create a different look with scale and scope." 
All aspects of production would have to come together to build a believable world, including central set pieces like the real-life Angel's Flight train.
"We ended up creating a virtual world around the train, similar to what existed back in 1931," said location manager, Jonathan Jansen. Variety reported that production designer Jonathan P. Goldstein used parts of the existing Angel's Flight, but worked with visual effects supervisor Justin Ball to blend it with sets they had built. The result was an impressive hybrid of visuals that make you feel you have traveled back in time.