Michelle Yeoh Will Explore Starfleet's Dark Side In Star Trek: Section 31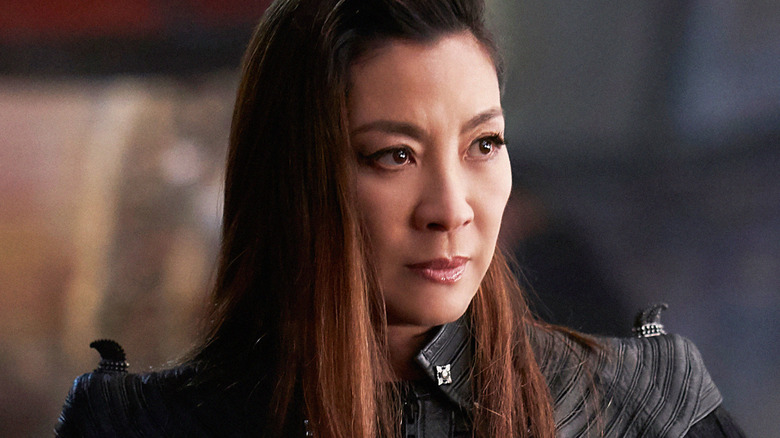 Russ Martin/CBS
Michelle Yeoh is now officially slated to reprise the role of Emperor Philippa Georgiou in "Star Trek: Section 31," an original movie spinoff of "Star Trek: Discovery" (via StarTrek.com). Yeoh portrays Philippa Georgiou and the alternate universe version of her character with the Emperor designation across the first three seasons of "Discovery." Her most recent "Star Trek" appearance was in 2020.
This "Section 31" spinoff has been in the works since at least 2019, when the project was first announced. When Yeoh won her Oscar in 2023, some "Star Trek" fans began to lose hope that "Section 31" would ever see the light of day, believing that Yeoh might have become too big for the franchise. For what it's worth, in early 2023 producers confirmed that "Section 31" was still on its way. Only on April 18, 2023, however, did Paramount+ announce that it had greenlit the film.
In "Star Trek" canon, Section 31 is a secret Starfleet offshoot in charge of covert missions necessary for the survival of the United Federation of Planets, effectively doing the government's dirty work. This movie, then, will allow Yeoh and her costars to explore a darker side of Starfleet.
Michelle Yeoh is excited to return to the Star Trek franchise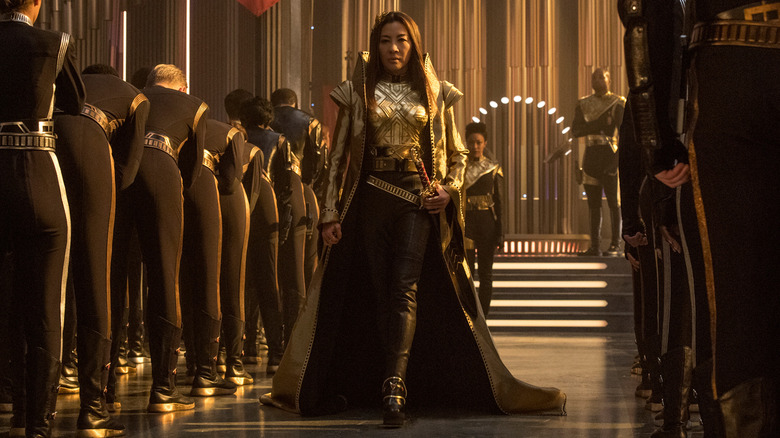 Ben Mark Holzberg/CBS
With its production now underway, Yeoh shared her excitement about "Star Trek: Section 31" with StarTrek.com. "I'm beyond thrilled to return to my 'Star Trek' family and to the role I've loved for so long," she said. "Section 31 has been near and dear to my heart since I began the journey of playing Philippa all the way back when this new golden age of 'Star Trek' launched. To see her finally get her moment is a dream come true in a year that's shown me the incredible power of never giving up on your dreams."
According to executive producer Alex Kurtzman, Yeoh came up with the idea for a spinoff revolving around Philippa Georgiou in 2017, before the first episode of "Star Trek: Discovery" had even premiered. The film's release, then, really is the realization of a longtime dream for Yeoh.
Olatunde Osunsanmi will direct "Section 31," based on a screenplay by Craig Sweeny. It will premiere directly to Paramount+ on a date that has yet to be announced.