The Big Bang Theory's Jim Parsons Bought A Physics Dictionary After Being Cast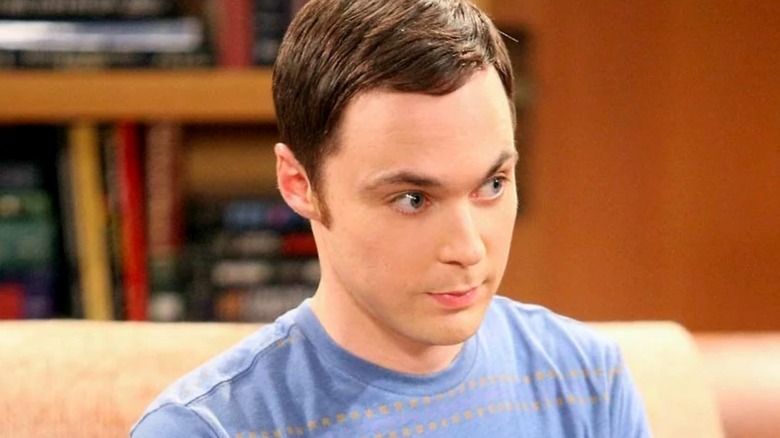 CBS
Aside from wearing graphic t-shirts, saying "Bazinga!", and demanding he's allowed to sit in his designated couch spot, one of Sheldon Cooper's (Jim Parsons) most defining features is his brain. Amid all the goofiness he displays on "The Big Bang Theory," he gets plenty of time to put his remarkable intellect on full display. Of course, while he's undoubtedly a smart person in his own right, Parsons himself isn't on the same level as Dr. Cooper, requiring him to take steps like buying a physics dictionary once he landed the role to best prepare.
Way back in 2007, when "The Big Bang Theory" was in its infancy, Parsons spoke to Entertainment Tonight about his latest role. As he explained, wearing a non-working watch and an appropriately nerdy wardrobe wasn't enough to prepare to become Sheldon once the cameras started rolling. "I honest to God went out to the bookstore and bought a physics dictionary, and obviously a regular dictionary," Parsons shared. This way, he could not only pronounce all of the massive and complicated science words in Sheldon's vocabulary but understand what they mean to better become the character.
That's an admirable level of commitment to a role, and it clearly went a long way in helping Parsons nail his Sheldon portrayal. At this point, it's impossible to imagine anyone else taking on the adult version of the character, but that was actually nearly the case.
Parsons almost didn't become Sheldon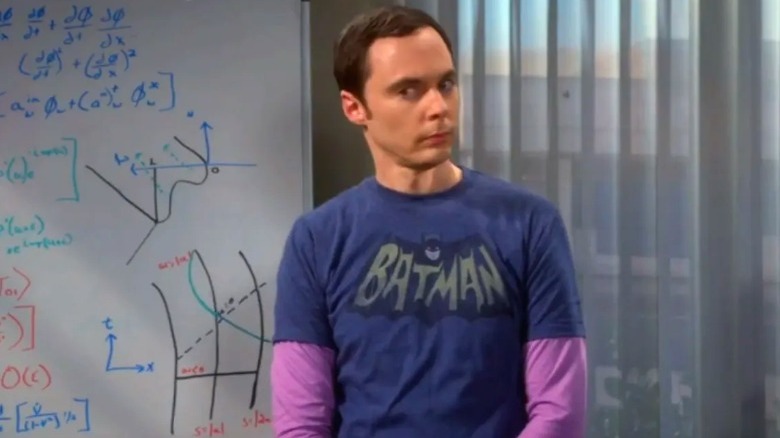 CBS
Jim Parsons' take on Sheldon Cooper took the television world by storm, to put it lightly. He became merchandising juggernaut, the source of countless quotes, and even inspired the creation of the "Big Bang Theory" prequel, "Young Sheldon." He became the undisputed face of the show, and it's largely thanks to Parsons' approach to the role. Thus, it's strange to think that he could've missed out on it altogether. The reason? Series co-creator Chuck Lorre's uncertainty, according to his fellow "Big Bang Theory" creator Bill Prady.
"I turned and I went, 'That's the guy! That's the guy! That's the guy!' And Chuck Lorre turned and he said, 'Nah, he's gonna break your heart. He'll never give you that performance again,'" Prady shared during a conversation with the Creative Coalition. Lorre just couldn't imagine Parsons nailing the Sheldon performance again after his initial audition, so he nearly passed on him. The only reason he changed his mind is that the very next day, Parsons returned and once again put out a standout performance. With that, he landed the gig.
Say what you will about "The Big Bang Theory," the writing, and the humor, but there's no denying that Jim Parsons' wordy Sheldon Cooper is now a television icon.