Florida Man: How Many Episodes Are In Season 1?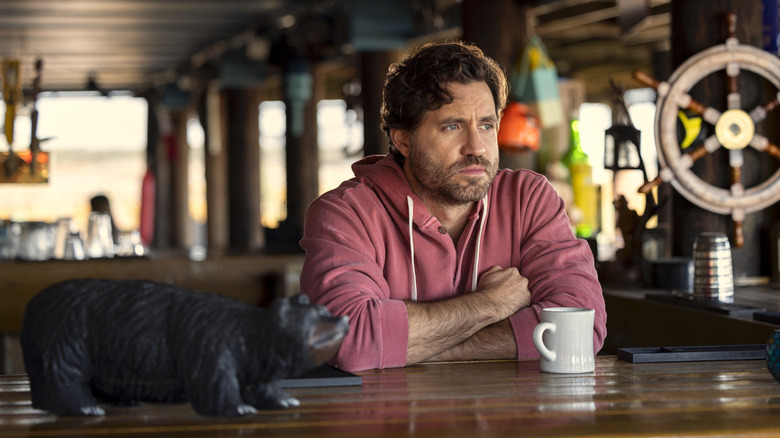 Jackson Lee Davis/Netflix
Netflix's "Florida Man" is a colorful, funny, fast-paced series featuring one guy's trip through the rarely-sunny but always dangerous world of Florida after dark. It combines action, grit, complex characters, and a wicked sense of humor into its runtime, leaving the watcher thoroughly entertained.
"Florida Man" centers around former cop and current divorcee Mike Valentine (Edgar Ramírez). Mike is deep in debt thanks to his gambling habit and takes a job trying to chase down a mob enforcer's girlfriend, Delly West (Abbey Lee). He agrees to head home to Florida to find her in exchange for all his debts being canceled. Heading home to his dad Sonny (Anthony LaPaglia), Mike soon learns that he's in way over his head regarding this seemingly simple case. Soon he's besieged by family secrets, a hard-to-find target, and unexpected feelings for Delly herself. Can a treasure hunt really solve all of his problems? Or will it just make him an even bigger target for even more dangerous people?
It turns out that "Florida Man" sports seven episodes, a full season of misadventures, and you can stream every single one on Netflix right now. And here's what you can expect out of them.
All eleven episodes of the show are now up and ready to watch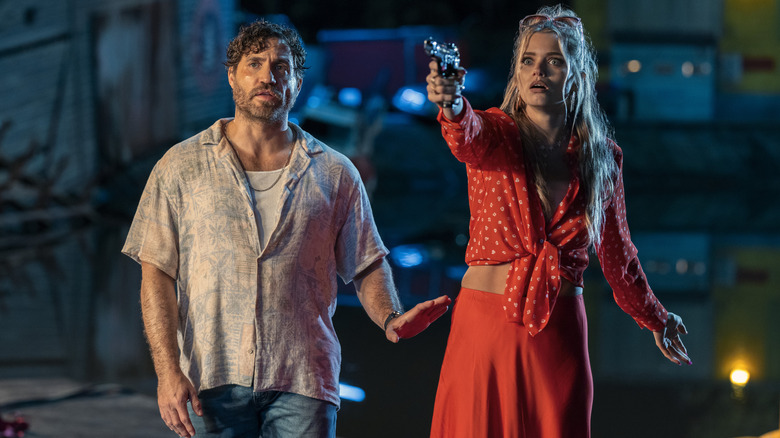 Jackson Lee Davis/Netflix
Each Season 1 episode of "Florida Man" is an hour long, meaning it'll take you roughly seven hours to binge your way through the show — that is if you don't take a snack break. The seven installments are named, in order: "The Realest Goddamned Place on Earth," "Welcome to Hell, Mike," "The Chain," "One More Day," "Please Don't Wake Up," "Should We Talk About the Corn?" and "Sunk Costs."
It's a lot of TV to consume in one itty-bitty runtime, so pacing yourself as you watch the show shouldn't be a problem. Fans of the show are currently waiting to see whether or not "Florida Man" gets a Season 2 pick-up. Hopefully, the adventurous first season will provide enough excitement for them at the moment. Since the show is doing incredibly well on Netflix even though some less-than-stellar reviews have left it with a 0% score on Rotten Tomatoes, don't be surprised if you end up finding out just how Mike copes with life living in America's panhandle.