Sylvester Stallone Leads The Charge In Amazon's New Action Comedy Never Too Old To Die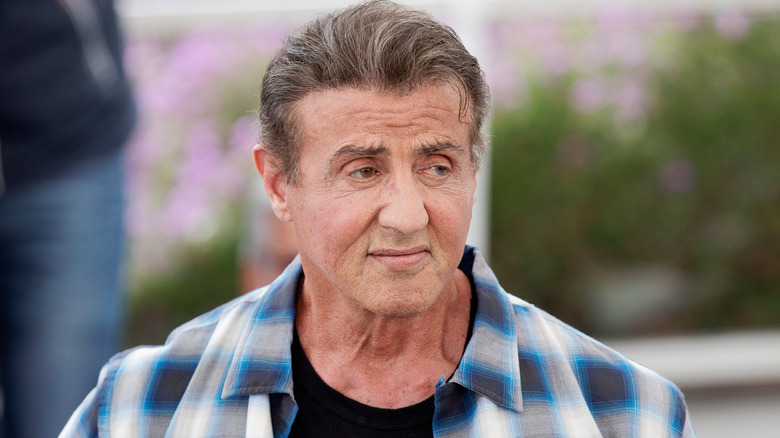 Andrea Raffin/Shutterstock
Action legend Sylvester Stallone has found his next project. Deadline reported that Stallone has found his latest project in the form of the script for "Never Too Old To Die." The film will be produced by Balboa Productions, the production company founded by Stallone and his production partner Braden Aftergood. The film will be distributed by Amazon Studios.
Balboa Productions and Stallone signed a first-look deal earlier this month, which means that Amazon gets the first distribution rights to anything produced by the production studio. It's unclear at the moment if "Never Too Old To Die" will be an Amazon Prime original, or will be released in theaters as well, but it is sure to be exclusive to the streaming service.
The script is written by Brian Otting, and it follows spies in a retirement home dedicated to people in the profession. When there's a murder, one former Cold War spy, played by Stallone, takes it upon himself to find the killer, who is also a member of the retirement home.
The script marks Otting's first foray into feature films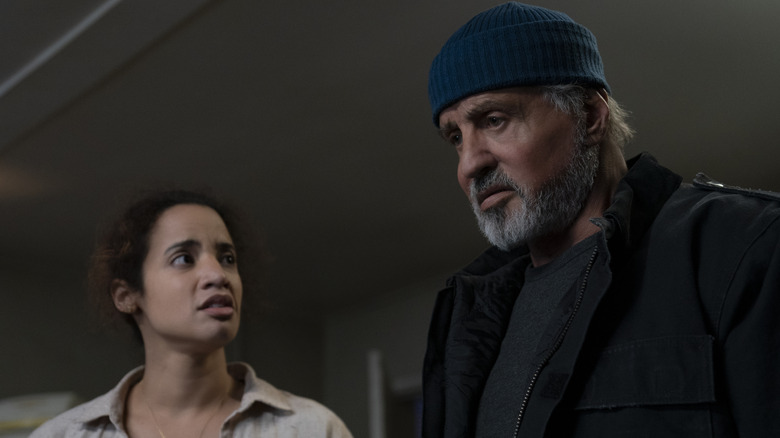 Amazon Studios
This script marks the first feature-length script from Brian Otting, whose latest projects were the short films "Prom Car '91" in 2022, and "It Came Nameless In Spring" in 2019.
"Prom Car '91" focused on two high school students who discover that their teachers are killers as they hide in the backseat of the car they're driving. "It Came Nameless in Spring," which is available on YouTube thanks to Dust, follows a woman as she tries to get medicine for her sick husband during an alien invasion of Los Angeles. In addition to writing both films, Otting also directed them.
So far, no director has been attached to "Never Too Old To Die." This is, however, not Sylvester Stallone's first collaboration with Amazon, as his last movie, the 2022 superhero drama "Samaritan," was also an exclusive release on Amazon Prime. Stallone himself also has a history of directing, with his last turn behind the camera being the 2010 action ensemble film "The Expendables." He is also currently working on the veteran drama "Tough As They Come" in a directorial capacity.
There is no word yet on who Stallone's co-stars may be in "Never Too Old To Die," though he has recently taken to working with other veterans of the action genre, both in the films in "The Expendables" franchise, and in the 2013 feature "Escape Plan," in which he co-starred with Arnold Schwarzenegger.