The Last Kingdom: Seven Kings Must Die - What Alexander Dreymon Will Miss Most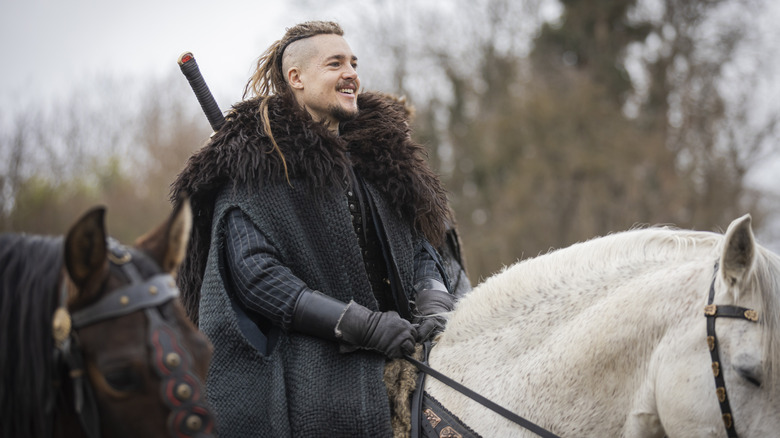 Netflix
Alexander Dreymon's time on "The Last Kingdom" has finally ended as "The Last Kingdom: Seven Kings Must Die" premiered on Netflix last week. The actor spent nearly a decade bringing Uhtred of Bebbanburg to life. While the movie gave him the closure he needed, the process was still bittersweet and full of emotion. 
In an interview with RadioTimes.com, Dreymon reflected on closing this chapter of his life, saying that leaving Uhtred behind "was the easier part of it all." Knowing they still had to film "Seven Kings Must Die" let him mentally prepare to wrap up his "Last Kingdom" story, but the real emotions hit when he looked back on his real-life friends from "The Last Kingdom." 
"The hard part is just knowing that you won't work again with all of these people in that same configuration," he said. "I am friends with a lot of people from the crew and all of the cast, so I am seeing the people again. But it's such a special thing to just be in this world together and see each other every day and spend that time together in the mud. As crazy as that sounds, I'm going to miss that the most."
Dreymon embodied Uhtred, unlike anyone else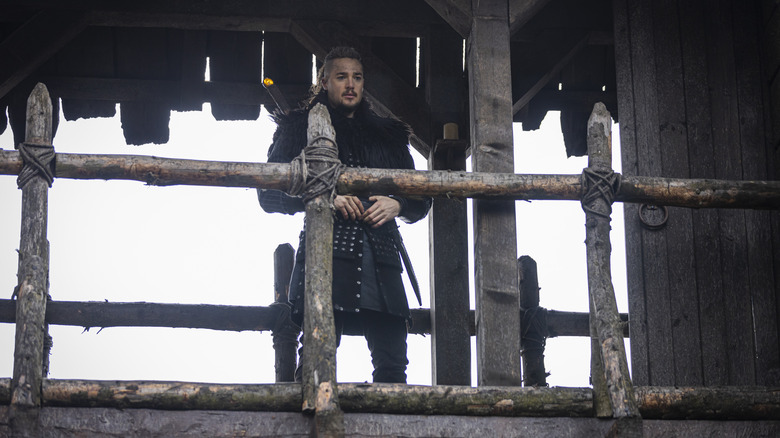 Netflix
When "The Last Kingdom" began production, one of the biggest challenges was finding the right actor to bring Uhtred to life. Since the show would adapt Bernard Cornwell's novel series, "The Saxon Stories," whoever they cast had to embody Uhtred, the story's protagonist. Once Alexander Dreymon's audition tape came across Nigel Marchant's desk, the showrunner knew he was the one.
"Alex was born in Germany and then spent time over in America. He had this kind of international duality himself," Marchant told Variety, realizing the actor's real-life story related to Uhtred's, who was born a Saxon but raised Danish. "What [Dreymon] really had was a presence, a leading man quality that we thought the genre needed and deserved. Our casting director and Nick Murphy — the director of that first block of episodes — fell in love with him immediately."
Fast forward nearly a decade, five seasons, and a movie later, it's safe to say the team behind "The Last Kingdom" was right in their feelings toward Dreymon. The actor embodied Uhtred until the end, propelling the show from an underrated Viking saga into a certified hit for Netflix and the BBC.