Barry S4: Bill Hader Had A Plan For The Show's Finale 2 Seasons Ago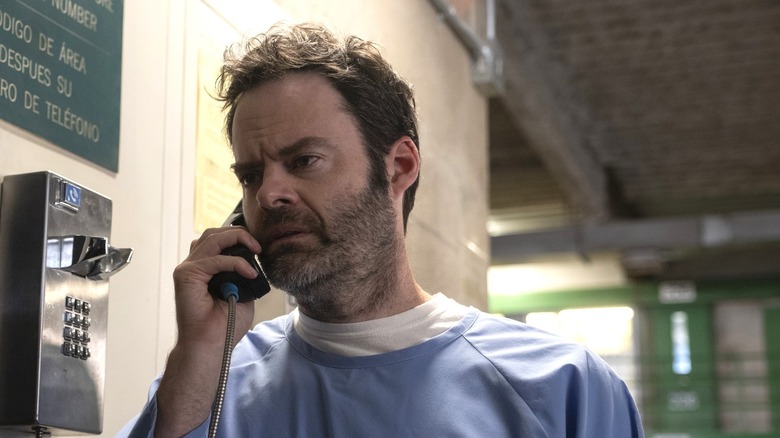 Merrick Morton/HBO
The beginning of the end for the Emmy Award-winning dark comedy "Barry" is underway with the debut of the first two episodes in the series' fourth and final season on HBO. While four seasons may seem short for a series as successful as "Barry," co-creator, writer-director, and star Bill Hader said he began formulating the end of the show early in the process.
"Doing Season 2, I had a general idea of how the show would end. But some of the other things, no," Hader told Kakuchopurei. "I don't want to spoil Season 4's mid-turn, but we want to write it like 'this is one way our characters can try to change their nature.' So, in some ways 'yes' and in some ways 'no.'"
Kicking off its first season in 2018, "Barry" follows the unpredictable path of Barry Berkman (Hader), an assassin from Cleveland who stumbles into acting while he's out in Los Angeles. One of the series' many surprising turns include the murder of Detective Janice Moss (Paula Newsome), the girlfriend of Barry's acting coach, Gene Cousineau (Henry Winkler). While Barry eluded authorities for some time after Janice's murder, he was finally arrested in connection with the crime at the end of Season 3, and Season 4 finds the hitman behind bars.
Barry's Anthony Carrigan agrees it's the right time to end the series with Season 4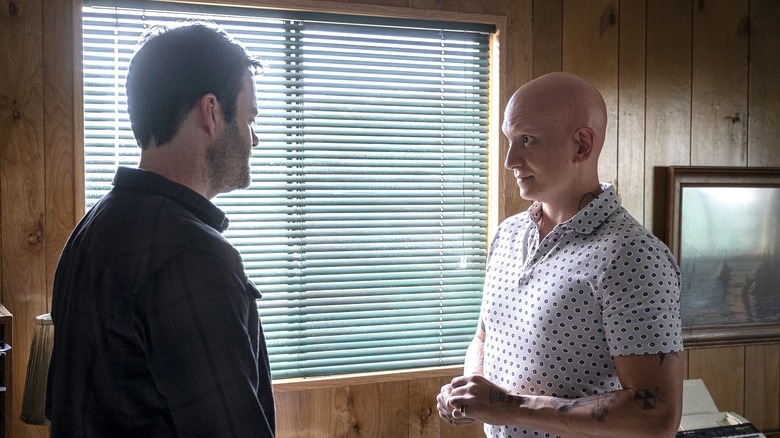 Merrick Morton/HBO
Without question, Barry's behavior in the first episode of Season 4 strikes a tone that's much darker than the series has displayed before as the new inmate's sanity erodes. With his fate apparently sealed, it's clear that Barry is going to have a rough time in prison. To begin with, guards have no qualms about beating Barry, and fellow inmates — like Barry's former mentor Monroe Fuches' (Stephen Root) — are trying to enlist mob boss NoHo Hank (Anthony Carrigan) in killing the hitman-turned-actor.
Where Barry's life is headed in Season 4 has yet to be seen, but judging the events of Season 4, Episode 1, it will involve his ex-girlfriend Sally Reed (Sarah Goldberg), Gene Cousineau, Fuches and NoHo Hank. One of the breakout stars of "Barry" thanks his ability to be frightening and funny at the same time, Carrigan admitted to Looper in an exclusive interview that he'd be game to continue on with the series but also realizes there's a good reason it should end with Season 4.
"Selfishly, I want it to go on forever, but at the same time, I know that we're ending it at the right time," Carrigan said. "We're ending it at a time that is going to maintain its integrity, which is going to keep what we've done intact and can keep it that lean, intelligent machine that it is. We're backing up at the right time for sure."
New episodes of "Barry" Season 4 debut every Sunday on HBO and Max with series finale set to air May 28.