The Best Movies And TV Shows From The 80s And 90s You Nearly Can't Buy Anymore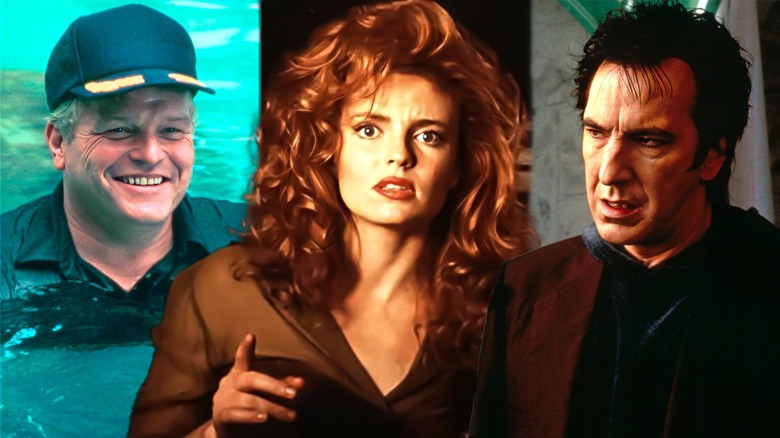 Static Media
We all have fond memories of a favorite film or TV show from days gone by. In the age of streaming services and reboots of old franchises, it seems like you should be able to watch anything again whenever you want. But despite the proliferation of streaming networks and Blu-ray releases, there are still a few that managed to slip through the cracks, whether due to licensing issues or the fact that no one — aside from perhaps a select few — even remembers the production.
Back when everyone had to watch what was on TV when it came out the first time, it was easy to fall in love with a hidden gem only to see it phase out of existence within weeks. Even if we can't time travel back to our favorites, let's take a trip down memory lane and check out some of the best TV and film from the '80s and '90s that you almost can't buy anymore.
Nothing Lasts Forever (1984)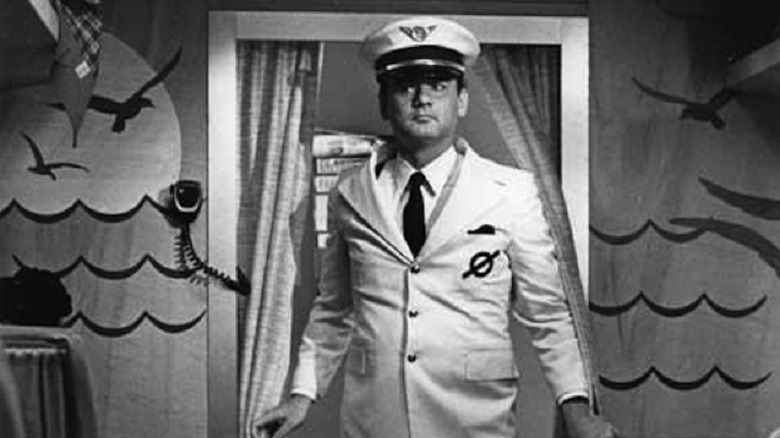 MGM/UA Classics
Remember Zach Galligan, the guy who played Billy in "Gremlins" and "Gremlins 2: The New Batch"? He's actually been working semi-steadily over the past few decades, appearing in guest spots on shows like "Star Trek: Voyager" and "Law & Order: Criminal Intent." But there's a handful of sci-fi fans out there who still remember Galligan for starring in a fantastic — albeit far lesser-known — film that came out the same year as "Gremlins." A strange, whimsical futuristic tale produced by Lorne Michaels, scored by Howard Shore, and boasting Bill Murray and Dan Aykroyd as supporting cast members, "Nothing Lasts Forever" suffered a theatrical release postponement that ended up being permanent. However, thanks to its oddball surrealist plot, offbeat musical numbers, and mostly black-and-white film presentation, "Nothing Lasts Forever" has still managed to pick up a cult following through the years.
A comedy-drama with a 1930s retrofuturistic aesthetic thanks in part to its use of archival footage, the film stars Galligan as artist Adam Beckett. Beckett arrives in the Port Authority-ruled totalitarian state of New York, which quickly stymies his chance of becoming an artist until members of the underground unhoused population send him on a city bus to the moon. Although it's unclear why MGM ultimately chose not to release this quirky tale, many have speculated that they felt it lacked commercial appeal. Although it has never been officially released on DVD, it was added to Turner Classic Movies' underground collection in 2015.
Cocoon (1985)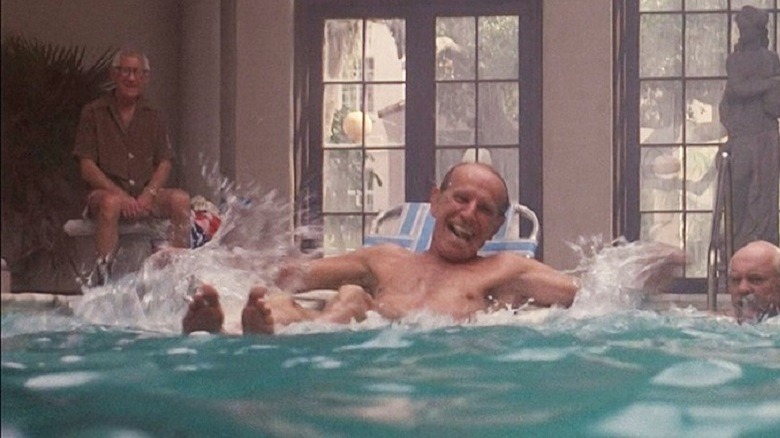 YouTube
Ron Howard's fantasy sci-fi "Cocoon" was one of the most heartfelt comedic films to come out of the mid-1980s. The film starred Steve Guttenberg and served as a showcase for many long-beloved veteran actors in their golden years such as Don Ameche, Wilford Brimley, Jack Gilford, and Jessica Tandy. The story revolves around a group of retirement home residents whose lives intersect with the work of an ancient, benevolent alien race. When the Antareans travel to Earth to retrieve their lost citizens, they inadvertently create a fountain of youth for the elderly next-door neighbors who trespass to swim in the pool the aliens are using to heal their cocoons.
A romantic comedy for sentimentalists and science-fiction fans alike, the film was warmly received by critics and won two Academy Awards. Unfortunately for anyone who wants to relive the golden feels of the cocoon pool, it's fairly difficult to find these days. It isn't available anywhere streaming, and any DVD listings you can find on Amazon or similar stores note that it isn't formatted for the United States or Canada. According to Uproxx, this is most likely because the film is "not currently cleared for new media or transnational sales."
Sweet Sea (1985)
A lot of 1980s children will glowingly recall their Strawberry Shortcake canopy bed, My Little Pony collection, or Rainbow Brite dolls. But while only a few can remember the charming too-short-lived world of "Sweet Sea," those who do still remember it fondly. The pastel-hued mermaid tale is a 22-minute made-for-television film from anime director Osamu Dezaki, who also served as animation director on the 1969 holiday special "Frosty the Snowman" that would come to be a Christmas classic. Dezaki is also known to Western audiences for directing the "Hamtaro" anime series.
The film "Sweet Sea" was meant to accompany the toy series that came out the same year and follows the adventures of the mermaid princess Sweet Sea and her pet mer-dog Mud-Puppy as they face off with Sheba the Sea Serpent in their quest to retrieve a magical shell necklace. Although the film was available on VHS during the 1980s, it was never released on DVD. It can still be found lurking in the corners of YouTube, but good luck trying to buy it. If you can manage to find a rare copy of this adorable anime, expect to pay a pretty penny for it — it can sell for upwards of $200 on auction sites.
Otherworld (1985)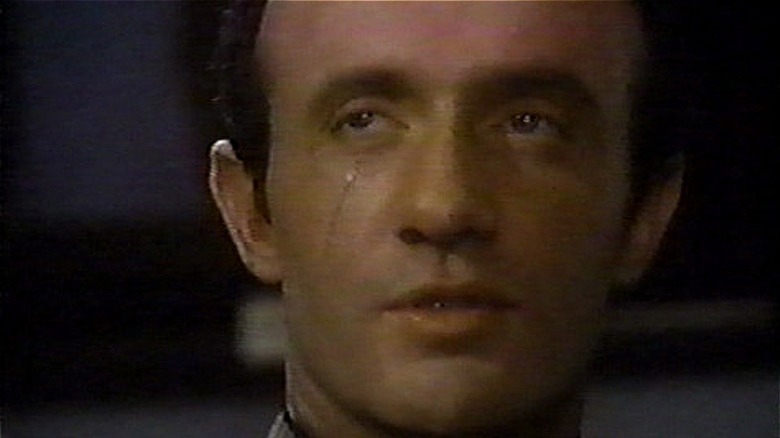 CBS
Although it only aired for eight episodes, CBS' ambitious "Otherworld" was one of the more creative sci-fi series to come out of the 1980s. The story finds the Sterling family on vacation in Egypt, touring the Great Pyramid of Giza on a trip that coincides with a rare planetary conjunction. As the planets align, they suddenly find themselves transported into a strange world where everything looks and feels vaguely familiar. Still, it's definitely not Earth — or at least, not any version they recognize. The "otherworld" they find themselves in is called Thel, and it's divided into tightly-regulated zones.
As they travel through the zones, they encounter human-like androids called plasmoids, hovercrafts, and many other advanced technologies. Besides a host of sci-fi futurist wonders, "Otherworld" features a familiar face to "Breaking Bad" fans in Jonathan Banks, who plays antagonist Kommander Nuveen Kroll in the series. It also boasts one of the most bodacious '80s electronic music scores ever created for television. Nonetheless, "Otherworld" proved a bit too high a concept for '80s network TV, and it was destined to evaporate into television obscurity.
Although the series was later syndicated on the USA Network and Sci-Fi Channel, it was never released on DVD. Fortunately, no one seems too concerned about copyright infringement, and the entire series can be found on YouTube — albeit in abysmally poor quality.
Friday the 13th: The Series (1987)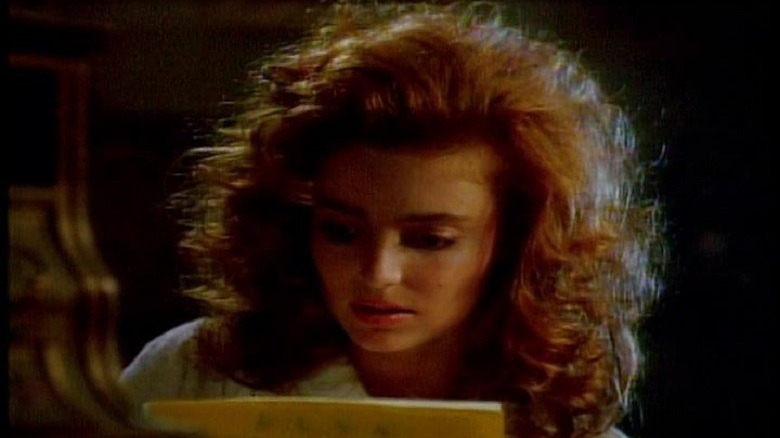 CBS Media Ventures
Although it shares a name with the film series "Friday the 13th," "Friday the 13th: The Series" has nothing storywise to do with the Jason Voorhees franchise and has more in common with "Supernatural" than the slasher genre. However, the series does share a handful of cast and crew with the horror franchise, and it's hard to imagine producer Frank Mancuso Jr. — who also produced "Friday the 13th Part 2" — wasn't aware that the similar name might draw a few unsuspecting viewers.
The series aired for three seasons and followed the lives of cousins Micki and Ryan, along with occult expert Jack Marshak, as they work to track down the inherited antiques they sold before realizing the objects were all cursed. Each object contains a sort of Faustian bargain, typically granting its owner power or ability in exchange for a human sacrifice each time the object is used. Although "Friday the 13th: The Series" was aired as a first-run syndication — typically airing late at night — it performed surprisingly well and was nominated for two Emmys.  Every week dealt with a new cursed object and the horror — while frequently campy and parodic — was about as spooky and suspenseful as primetime '80s fare could get. Although DVD copies of the complete series can be found online, complaints about the quality are common, and official copies seem to be the stuff of legend.
Powwow Highway (1989)
Based on the novel of the same name and produced by George Harrison's film company Handmade Films, "Powwow Highway" is a film about contemporary Native American life that bears thematic similarities to FX's critically-acclaimed "Reservation Dogs." It also stars Gary Farmer, who plays Uncle Brownie in the latter. "Powwow Highway" follows two Cheyenne men — Buddy Red Bow and Philbert Bono — on a road trip and spiritual journey together. Much more than a road trip buddy comedy, the layered film explores activism, spirituality, and the richness of Native lived experiences.
Although the Sundance award-winning film's outstanding cast also includes A Martinez and Amanda Wyss, critics went wild over Farmer's performance, which Roger Ebert called "one of the most wholly convincing performances I've seen." The film also features several songs by legendary recording artist Robbie Robertson. It isn't available to stream these days, and although "Powwow Highway" was released on DVD in 2004, copies are becoming increasingly difficult to find and will cost you a minimum of $40 if you can find one at all.
Parker Lewis Can't Lose (1990)
Capitalizing on the success of "Ferris Bueller's Day Off," "Parker Lewis Can't Lose" is a quirky teen comedy about a high school student with an extraordinary life. Starring Corin Nemec and set at the fictional Santo Domingo High School, the series was seriously ahead of its time with its self-referential humor, fourth-wall breaking, pop culture nods, and often heavy surrealism. The series follows the popular, funky shirt-wearing Parker Lewis and his pals as they get into various Swatch-synchronizing hijinks with the help of their improbably high-tech super secret on-campus hideout.
Although "Parker Lewis" was only on the air for three seasons, it developed a cult status and was notable for having one of the earliest Internet followings thanks to its email list The Flamingo Digest. Several musicians have referenced the series including Fall Out Boy, SWV, Naughty By Nature, House of Pain, Royce da 5'9, and Childish Gambino. "Parker Lewis" has been available on streaming apps like Crackle, but a DVD copy is becoming harder to come by and increasingly more costly, with Season 2 running about $75.
Meet the Applegates (1990)
Although "Meet the Applegates" might look like a typical comedy at first, it's actually a sci-fi horror black comedy film about murderous shape-shifting bugs. The nightmare fuel of anyone with even a twinge of entomophobia, the film revolves around the suburban Applegate family, who also happen to be insects bent on bringing down humanity. That is until their human cover stories begin to shapeshift their own natures.
The film stars Ed Begley Jr. as patriarch Dick Applegate, Stockard Channing as his trophy wife, and Dabney Colemen as both Aunt Bea and Ralph Carpenter. It also features a single-digit rating on Rotten Tomatoes, with Chase Burns of The Stranger lamenting it as a "how-to against product placement." According to creator Michael Lehmann in Talkhouse, the film was meant to satirize American values. Even if it apparently veered off the rails at some point, taking on a bizarre life of its own, "Meet the Applegates" has garnered its own cult status through the years. DVD copies of the film aren't currently carried by any major E-commerce retailers, and although there seem to be dealers selling them, they're all pretty much off the beaten path. In other words, caveat emptor.
The Torkelsons (1991)
"The Torkelsons" is an NBC sitcom that aired for two seasons, focusing on an Oklahoma mom and her five kids struggling to make ends meet after the Torkelson dad decides to split. Gifted crafter Millicent Torkelson is left to pick up the pieces as the family struggles to survive in the wake of her husband's departure. The series was notable for featuring a number of high-profile actors during its fairly short run including Michael Landes, Brittany Murphy, Alyson Hannigan, Drew Carey, Patty Duke, Joey Lawrence, Ben Affleck, Jared Leto, and Donal Logue.
Ahead of the show's second season, the Torkelsons were uprooted and moved to Seattle, with the show rebranded as "Almost Home." Although it wouldn't last long past that point, the series has had a fair run in syndication, and many fans of the sitcom continue to look back on it fondly. Only rare DVD dealers carry the series, and it can't be found on any major sites. Although the Disney Channel used to include it in their re-run offerings, the show hasn't yet made it onto Disney+.
Daria with the original music (1997)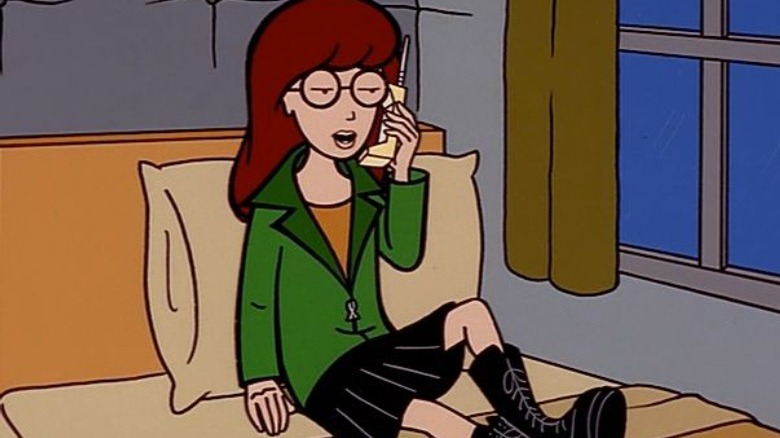 MTV
Gen X-ers who were watching MTV in the late '90s can usually tell you all about "Daria." A spinoff of "Beavis and Butthead," "Daria" was an adult animated series that revolved around the incessantly snarky Daria Morgendorffer — an unpopular, misanthropic teenager attending the suburban Lawndale High School. The show ran for five seasons, two films, and two specials, and Daria was even listed on TV Guide's 50 Best Cartoon Characters of All Time.
Rather than featuring an original score, the series originally featured samples of popular songs — from Will Smith's "Gettin' Jiggy Wit It" to Cyndi Lauper's "Girls Just Wanna Have Fun" — and although it was generally not integral to the storytelling, it helped to establish the vibe  Unfortunately, licensing issues completely screwed up everything, and fans who watched the show in its original run can never truly relive the experience. While some of the music had already been replaced by the time the series came out on VHS tape, the DVD music has almost nothing in common with that of the original show. Still, the Internet is a place of resourceful people, and hardcore "Daria" fans on Reddit have been working on reuniting the series with its original music, as many believe it was an essential part of the viewing experience.
The Shining (1997)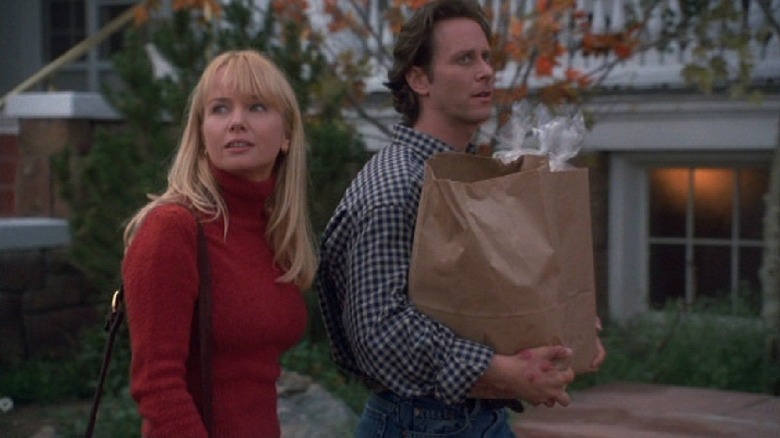 ABC
Many of the most devoted Stephen King fans don't realize "The Shining" was adapted for film a second time in 1997 after Stanley Kubrick's artful interpretation failed to meet with King's approval. Conceived as a miniseries and shot at Estes Park's Stanley Hotel — the hotel that inspired the story to begin with — this later version won two Primetime Emmy Awards and plenty of critical praise but would later be considered by many to be one of King's worst adaptations.
Wherever you might fall on the love-it-or-leave-it spectrum, one thing's for sure: the 1997 version of "The Shining" is a much more faithful adaptation than Kubrick's version and would functionally serve as a Cliff's Notes version for anyone short on reading time. Although part of the deal for the film's production meant a temporary no-go on the home video release, the deal was eventually altered and "The Shining" made available on DVD. But if you want to watch it, you'll need to settle for poor video quality. Sadly, anyone looking for a Blu-ray of the series will come up short as it doesn't yet exist and it similarly isn't available on streaming services.
Dogma (1999)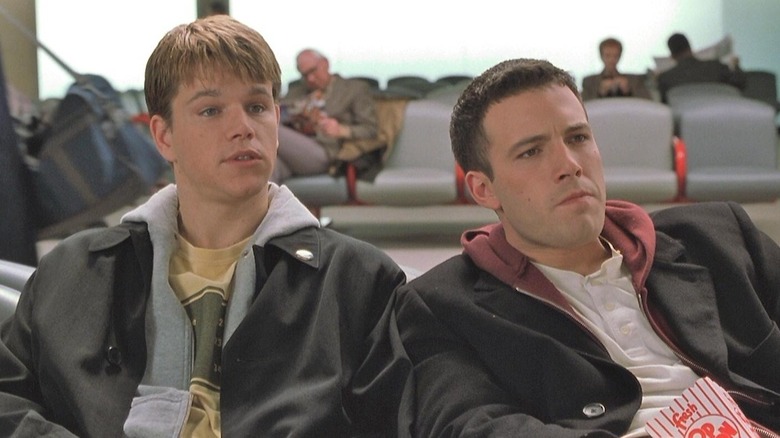 Lions Gate Films
The fourth — and arguably the best — film in Kevin Smith's View Askewniverse after "Clerks," "Mallrats," and "Chasing Amy," "Dogma" is a supernatural fantasy that finds two fallen angels plotting to subvert all of creation on a doctrine technicality in order to get back into the good place. During the film's original run, it was somewhat controversial, ginning up plenty of protests from religious groups and Smith receiving a handful of death threats. The film stars Ben Affleck and Matt Damon as angels Bartleby and Loki and features Jason Mewes, Jason Lee, Salma Hayek, Alanis Morrissette, Alan Rickman, Chris Rock, Janeane Garofalo, Bud Cort, and George Carlin.
Although anyone who saw the film at the Cannes Film Festival might have noticed a lengthy scene was pulled before the release of "Dogma," it was eventually added onto the film's Special Edition DVD release. These days, however, copies of "Dogma" are becoming harder to find according to a licensing issue with the Weinsteins, who Kevin Smith asserts are "holding it hostage" (via The Wrap). The few copies still circulating on the Internet are fetching a hefty finder's fee, with Blu-rays going for nearly $200.