The Flash Movie Reportedly Finds New Inspiration In Back To The Future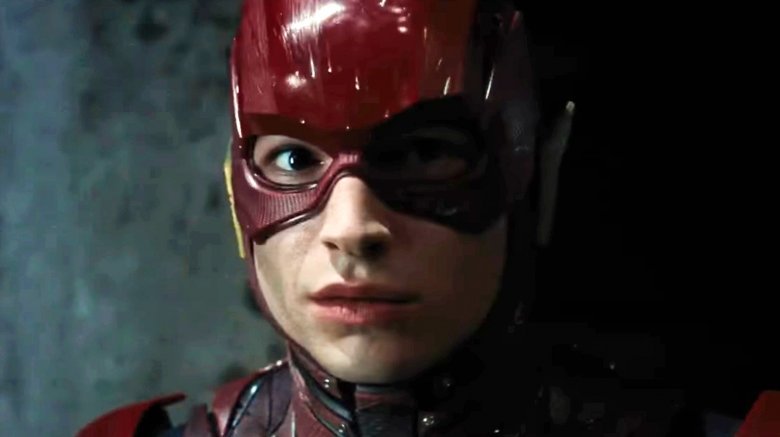 The Flash has apparently found a new muse. 
In a larger report detailing Warner Bros.' shift in strategy surrounding its DC Entertainment production arm following the departures of former president and chief creative officer Geoff Johns and co-president Diane Nelson, The Hollywood Reporter dished up some eyebrow-raising details on upcoming DC films — including the long-awaited Flash standalone movie. 
The outlet reveals that the film, like the studio from which it hails, has undergone a shake-up. The Flash has reportedly scrapped its original somber tone and heavy themes in efforts to separate itself from the "dark and brooding" palette for which the DC Extended Universe has become somewhat infamous, and has instead turned its inspiration-seeking peepers to a bright and beloved property: Back to the Future. 
With Spider-Man: Homecoming screenwriters John Francis Daley and Jonathan Goldstein on board as directors, The Flash is looking to the 1985 sci-fi classic "as a touchstone," and will aim to achieve the same voice it carries.
So, does this mean Ezra Miller's Barry Allen will partner up with an eccentric old man who has an affinity for making time machines out of cars and stealing radioactive chemical elements from terrorists, just like in Back to the Future? Probably not. Will The Flash feature a sequence in which the Scarlet Speedster ostensibly takes credit for something, er, superheroes definitely didn't invent? And will there be a deeply uncomfortable subplot where Barry has the hots for his own mom — one of the most messed up parts of the Robert Zemeckis-directed flick? Well, we sure hope not.  
In all seriousness, news of The Flash changing gears and molding its narrative around something more lighthearted could signal the project's final step away from the DC Comics storyline Flashpoint, which the film was previously reported to adapt. Rumors have cropped up here and there suggesting that The Flash was abandoning both the storyline and its thought-to-be-official title, Flashpoint. However, nothing relating to what the movie will adapt or what it's actually called has been confirmed by anyone involved in the film — studio Warner Bros. most importantly. And since Flashpoint sees Barry travel back in time to stop his mother's murder and the movie's new inspiration Back to the Future is all about time travel, perhaps The Flash will still include some elements of the famous comic plot while echoing the tone of the Michael J. Fox-starrer.
For our part, we've just got our fingers crossed that Daly and Goldstein can sneak in a "Great Scott!" somewhere in the film. 
The Flash will kick off production in early 2019, as mentioned in the THR report. The film is currently without a set release date, but it's expected to launch sometime in 2020.