The Marvelous Mrs. Maisel: Who Are Midge's 3 Famous Ex-Husbands?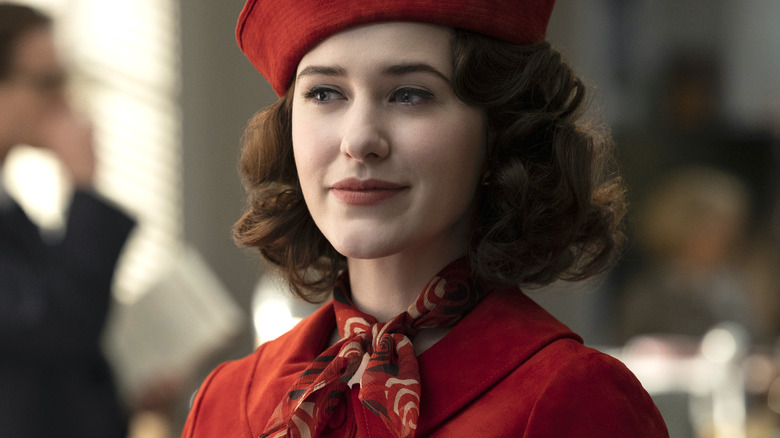 Philippe Antonello/Prime Video
"The Marvelous Mrs. Maisel" is in the midst of airing its fifth and final season. The award-winning Amazon Prime original series isn't wrapping up its story in an entirely predictable way, though. As a matter of fact, the first two episodes of "The Marvelous Mrs. Maisel" Season 5 both feature scenes set several decades after the show's present-day, 1960s story. Indeed, the "Marvelous Mrs. Maisel" Season 5 premiere even opens with a scene centered on an adult version of Esther (Alexandra Socha), the daughter of Midge (Rachel Brosnahan) and Joel Maisel (Michael Zegen).
Episode 2 of "The Marvelous Mrs. Maisel" Season 5, meanwhile, features a fictional "60 Minutes" segment all about Midge's storied career and legacy. The segment, notably, reveals that Midge did eventually remarry after her and Joel's divorce. According to the sequence, she didn't just marry a couple of unknown men, either. Instead, it turns out that Midge went on to marry none other than Paul Simon, Robert Evans, and Quincy Jones.
As anyone familiar with Simon, Evans, and Jones will attest, they're certainly an interesting group of men for Midge to not only have dated, but married.
Midge's 60 Minutes segment packs in some surprising twists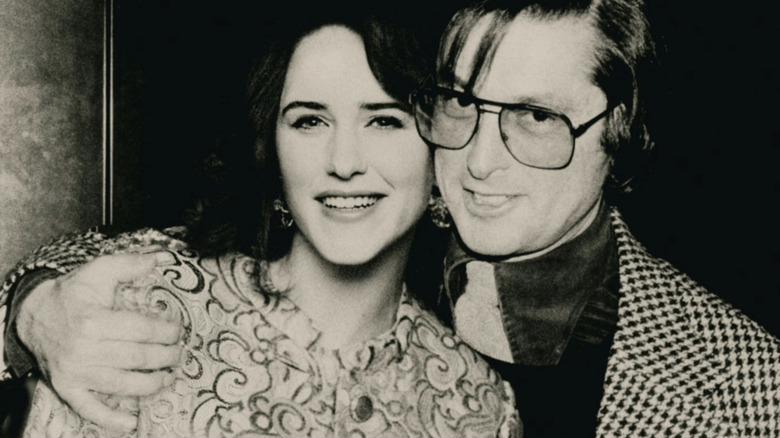 Prime Video
According to her "60 Minutes" interview, Midge Maisel followed up her turbulent marriage to Michael Zegen's Joel by first marrying Paul Simon, the Grammy Award-winning musician who is best known for his work as one-half of Simon & Garfunkel, as well as the music he wrote and produced on his own. Similar to Simon, Quincy Jones, one of Midge's other husbands, is a legendary figure in the music industry, one who has worked in multiple capacities with everyone from Frank Sinatra and Count Basie to Michael Jackson and Ella Fitzgerald.
Robert Evans, meanwhile, produced some of the most beloved films of all time throughout his career. In fact, after he was made the head of production at Paramount in the late 1960s, Evans went on to oversee the releases of films like "Rosemary's Baby," "Harold and Maude," "The Godfather," "The Godfather Part II," and others.
All of this is to say that it seems like Rachel Brosnahan's Midge took full advantage of her success in the '60s and '70s by marrying some of the most powerful entertainment figures of those eras. That detail, while comedic in its own tongue-in-cheek way, does reveal quite a lot about the life Midge will go on to lead after the present-day story of "The Marvelous Mrs. Maisel" comes to an end.
The show's fake "60 Minutes" segment also reveals that Midge and her manager, Susie Myerson (Alex Borstein), aren't friends anymore at the time the interview is conducted. Unlike her romantic endeavors, though, which are unlikely to be revisited in the future, it seems safe to say that fans of "The Marvelous Mrs. Maisel" will probably learn more about Midge and Susie's supposed falling out in the coming weeks.