The Marvelous Mrs. Maisel: How Many Episodes Are In Season 5?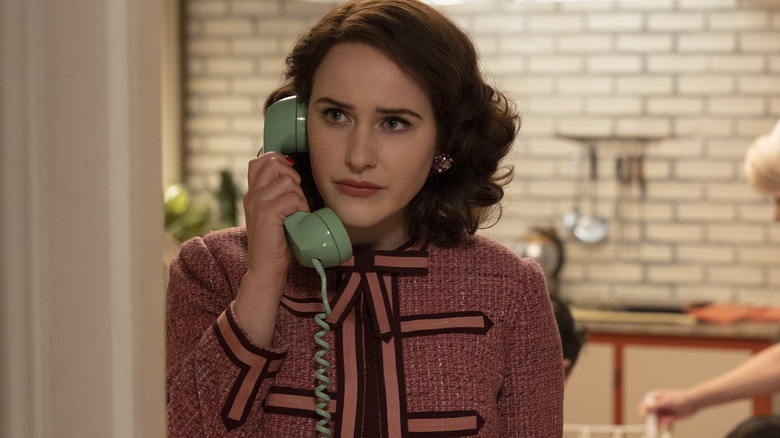 Philippe Antonello/Prime Video
"The Marvelous Mrs. Maisel" has been a cornerstone of Amazon's comedic programming since it first aired in 2017. While the show gets to go out on its own terms, fans may nonetheless be saddened to hear that it's ending with its fifth season, which debuted its first three episodes on Amazon Prime Video on April 14. Fans will undoubtedly want to watch the premiere outing as quickly as possible, which picks up right after the events of the Season 4 finale, but it's only natural to wonder how many episodes in Season 5 of "Mrs. Maisel."
After the first three, episodes will continue to drop on the platform every Friday until the series finale on May 26. That means there will be nine episodes total in Season 5. That's on par with what the show has done in the past, fluctuating between eight and 10 episodes every season. Nine final episodes are plenty to round out Miriam Maisel's (Rachel Brosnahan) story, and if reviews are anything to go by, there's plenty for fans to get excited about.
The Marvelous Mrs. Maisel Season 5 nails the punchline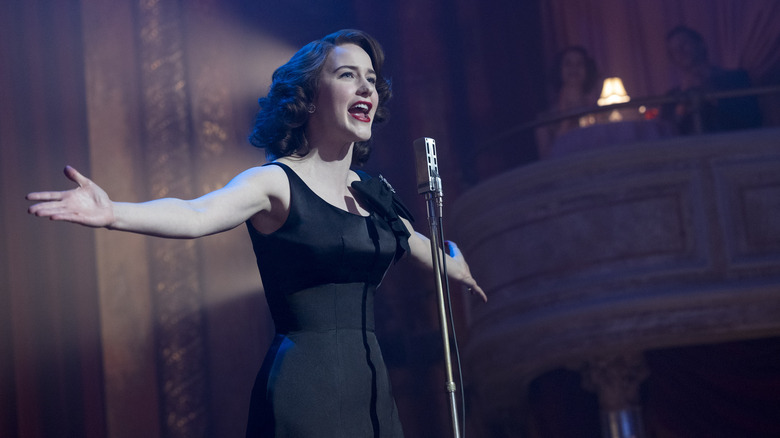 Philippe Antonello/Prime Video
"The Marvelous Mrs. Maisel" follows the rise of Miriam "Midge" Maisel, an aspiring stand-up comedian looking to make a name for herself in the 1950s and '60s. The previous four seasons have followed her journey to make it as a woman in a man's industry, with numerous highs and lows. And based on critical reception, it seems like Season 5 lets Miriam end things on a high.
It would appear creator Amy Sherman-Palladino didn't rest on her laurels going into Mrs. Maisel's final outing. According to Decider's review, "All nine episodes made available for review utilize unique storytelling techniques that expand this sensational world in ways fans will never see coming. The approach is incredibly ambitious, and in less capable hands could have easily catapulted the final hours into complete disarray." The Wrap shared similar sentiments, "The final season, like its central character, is a little scatterbrained but compensates with charm, chutzpah and an ability to spin emotional truths into comic gold."
"The Marvelous Mrs. Maisel" Season 5 gets one extra episode over Season 4, and it makes the most out of its conclusion, time jumps and all. In the modern streaming era where shows ending exactly when they want to is increasingly rare, it seems as though "Mrs. Maisel" uses its time wisely and gives its central character the sendoff she deserves.