New Amsterdam Is Based On A Real Hospital (& It's The Oldest In The Country)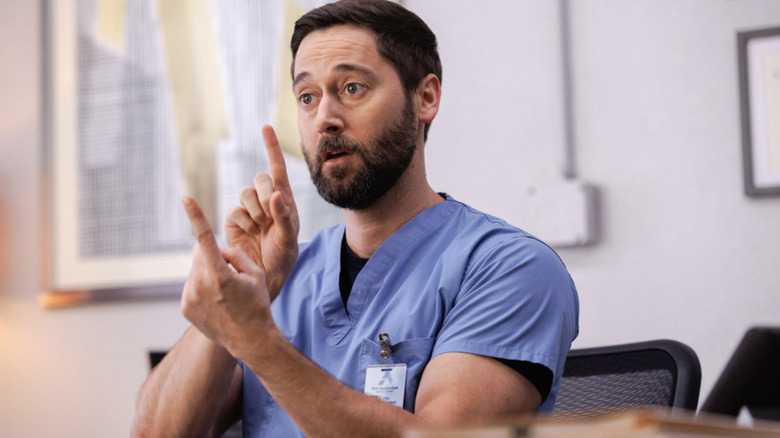 Peter Kramer/NBC
"New Amsterdam" is a medical drama unlike any other because it focuses on the hardships of running an understaffed and underfunded hospital. Most shows in a similar vein focus on the doctors' personal lives and the actual medical cases brought to them, rather than the hospital. While "New Amsterdam" does fixate on Dr. Max Goodwin and his efforts to turn the hospital around, the hospital itself is the shining star of the series.
According to the series, New Amsterdam Hospital was once a magnificent place. Known for treating the President of the United States, Rikers prisoners, and even being the only place that can actually treat Ebola patients. New Amsterdam Hospital is set in New York City, but the hospital itself is fictional. That said, New Amsterdam Hospital is based on an actual hospital that's located in NYC, the Bellevue Hospital.
The Bellevue Hospital is the oldest hospital in the country. Originally founded in 1736, the hospital was a tiny infirmary with only a couple of beds located on the second floor of the New York City Almshouse. Technically speaking, Bellevue Hospital predates the birth of the country.
New Amsterdam took inspiration from real life in many ways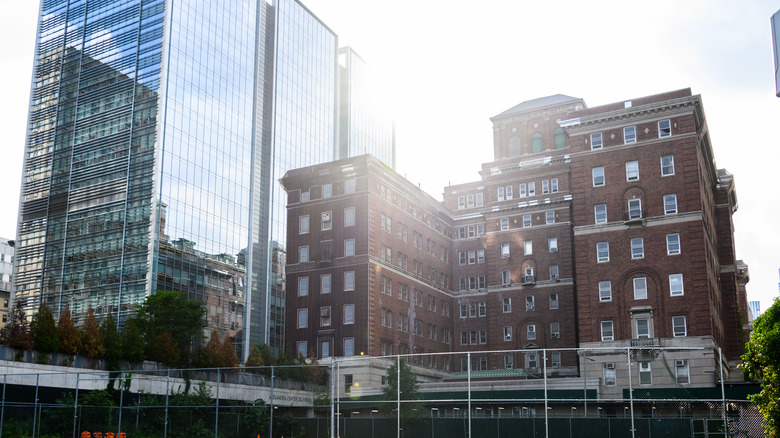 Noam Galai/Getty Images
Although Bellevue Hospital started out as a tiny infirmary, the hospital has grown to be a massive hub that blends modern medicine with its rich history. According to Bellevue's website, it now has over 840 beds in operation and it is one of 11 hospitals within the NYC Health + Hospitals. The NYC Health + Hospitals is a network of hospitals, healthcare facilities, rehabilitation centers, and much more. It is the biggest municipal healthcare delivery system in the country. This intricate network employs over 45,000 people.
"New Amsterdam" has actually filmed at Bellevue Hospital, which helped make the set feel as authentic as possible. New Amsterdam Hospital might be a fictional setting, but it's never subtle about what it references.
Bellevue Hospital isn't the only real-life aspect the show has adapted. Dr. Max Goodwin is also based on a doctor who worked in Bellevue Hospital and wrote a book about his time there. Goodwin's real-life counterpart, Dr. Eric Manheimer, worked at Bellevue for 15 years as the chief medical officer. When he left the job, he wrote "Twelve Patients: Life and Death at Bellevue Hospital," a book that used 12 real patients to represent 12 themes. This book is the main inspiration for "New Amsterdam."
The most interesting detail about "New Amsterdam" is that Dr. Manheimer is involved with the creation of the show. As both a writer and a producer, Dr. Manheimer has helped shape the show into something that feels real.