Rumor Report: Is Netflix Trying To Get David Fincher To Make An American Squid Game?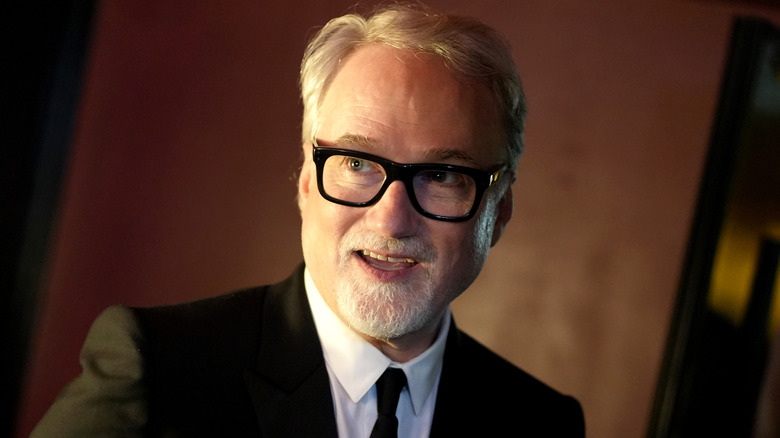 Francois Durand/Getty Images
In September 2021, Netflix and Hwang Dong-hyuk teamed up to release "Squid Game" to the public. The South Korean drama series sees middle and lower-class people compete in a series of challenges in hopes of collecting a life-changing sum of money. Of course, it's no mere walk in the park, with failure to win these games resulting in serious injury and death. A second season of the program is on the horizon, but the rumor mill claims that another "Squid Game" adaptation could be on the way — potentially with none other than David Fincher at the helm.
This rumor stems from Jeff Sneider, who wrote in an April 13, 2023 tweet, "HOT RUMOR: Netflix is courting DAVID FINCHER to produce and direct an American take on SQUID GAME. No idea whether he's engaging, but they want him to tackle this project BADLY, per multiple sources." He also discussed it on "The Hot Mic" podcast with John Rocha, noting that, at the very least, the American take on "Squid Game" is supposedly real. This comes after a previous rumor he shared that Netflix has its sights set on a new, massive project. 
While there's no way to know for sure as of yet if this rumor about Netflix wanting Fincher involved in a "Squid Game" remake is indeed true, it's fair to say he'd be a great fit for the project.
Fincher would be a great choice to helm a Squid Game remake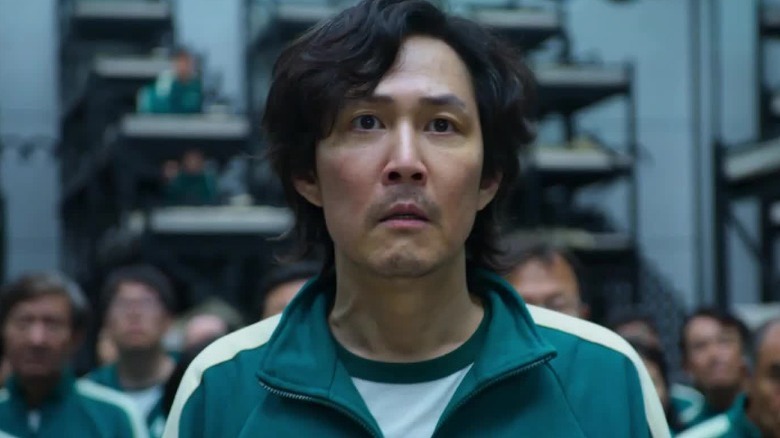 Netflix
As his Hollywood tenure has gone on, David Fincher has become recognized as someone with a talent for directing thrillers of all kinds. From "The Game" to "Gone Girl," he's sucked moviegoers into tense, gripping narratives time and time again, hence why he continues to send out such projects to the masses on a consistent basis. Therefore, with his track record in mind, it's hard to argue that he wouldn't knock an American version of "Squid Game" — a survival and political thriller — out of the park.
Additionally, it's worth noting that Fincher and Netflix are no strangers to one another. The director and the streamer have worked quite closely over the past several years. In addition to features such as 2020's "Mank," Fincher has contributed to programs like "House of Cards," the widely-adored "Mindhunter," and "Voir," to name a few, for the streaming giant. One has to imagine that if Netflix is trying to get Fincher on board for a "Squid Game" remake, this past working relationship will influence the hypothetical negotiation process.
We'll just have to wait and see if a David Fincher-led "Squid Game" is in the cards. Until it's either confirmed or shot down, you can prepare for Season 2 of the original "Squid Game" by checking out the first season exclusively on Netflix.