Here's Where You Can Stream La Brea Online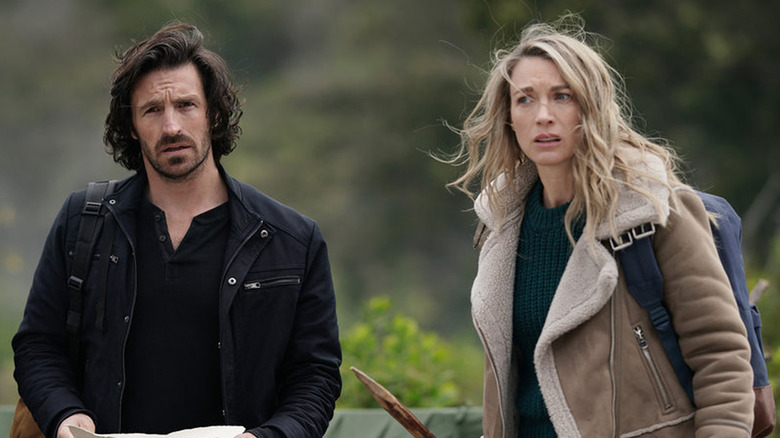 Sarah Enticknap/NBC
The NBC sci-fi drama "La Brea," which often draws comparisons to "Lost," premiered in September 2021. For those looking for a refresher, "La Brea" is filmed in Australia but set in Los Angeles, and it's about a massive sinkhole opening under the La Brea Tar Pits, which activates a portal to 10,000 B.C.E. It's primarily told through the eyes of Gavin Harris (Eoin Macken) and his daughter, Izzy (Zyra Gorecki), who get sucked into the time portal. 
Along with there being several shows like "La Brea" to check out, one can stream "La Brea" itself on NBC.com if they have a cable subscription. It's also available on Peacock for those with a subscription to the streaming platform. If one doesn't have Peacock yet but is interested, they can opt for a Premium subscription at $4.99 per month or a Premium Plus subscription for $9.99 a month.
The series is also available on three other streaming platforms with a subscription: Hulu, YouTube TV, or Fubo TV. Finally, if one prefers to buy individual episodes or seasons of "La Brea," they can do that on YouTube, Google Play, Apple TV+, Vudu, or Amazon Prime. With the direction "La Brea" is going, now is the time to jump in.
The next season of La Brea might be its last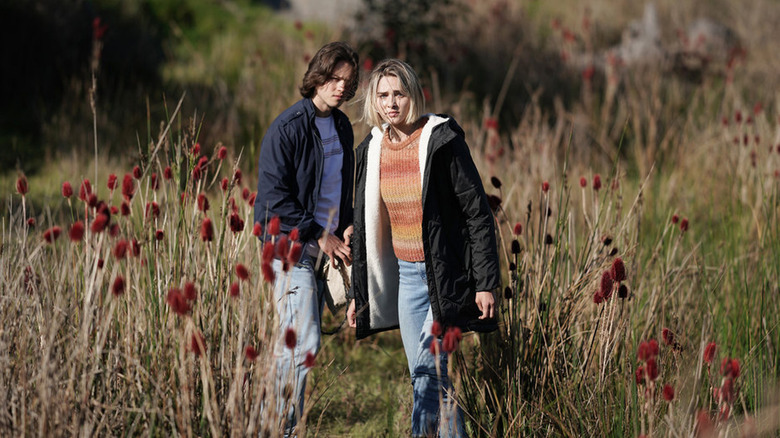 Sarah Enticknap/NBC
Back in January, Deadline reported that NBC renewed "La Brea" for its third and most likely final season. It also reported that NBC only ordered six episodes instead of the usual ten. The network made this decision with the looming threats of a possible writers' strike and actors'/directors' strike. 
On top of that, cast contracts may be impacted by this decision. After NBC made this decision to abbreviate Season 3, it approached the cast and offered to release them from their contracts after Season 3 is completed, thus freeing them up to pursue other projects.
NBC hasn't issued a release date for "La Brea" Season 3 at this time. It's also possible there could be more than six episodes of "La Brea" left. Showrunner and creator David Appelbaum said the writers are open to adding additional episodes to the third season, and the situation remains fluid. While there is a lot unknown about the future of "La Brea," fans can at least catch up with Seasons 1 and 2.